Murdered: Soul Suspect- Story, Game play & Review

Are you looking for an Action-RPG PC game? The recently released Murdered: Soul Suspect is a detective game available on Xbox 360, Xbox One, PC, PS3 and PS4. Read the article to know its story, game play and detailed review.


Introduction

Murdered: Soul Suspect is a detective game available on Xbox 360, Xbox One, PC, PS3 and PS4. As it is available for last generation consoles only, you need one to play it. Ever since the game was released this month, I have wanted to play it. So, this weekend, I kept all my work aside and set to play it on my Xbox One. Unlike other games in the genre, this one focuses more on detection than interpretation of clues. It is not a video gaming's answer to Inspector Morse or Sherlock Holmes but it offers an intellectual adventure. Continue reading the article to know how interesting this adventure was.


Story

The story is based on Ronan O'Connor who was murdered and now as a ghost, he is all set to track down his killer. The background is set in the New England town of Salem, Massachusetts. Ronan was a street-thug-turned-cop and his life story is shown through the endless tattoos on his body. One day, suddenly he was thrown out of a window and then shot in heart. He does not know who or even why somebody murdered him. As a ghost, Ronan has many powers. He can wander through furniture & walls, temporarily possess a living being, read minds and even influence human behaviors. So, with these newly found powers, Ronan solves his murder mystery. The story moves ahead as he picks up clues from the crime scene and immediate area. The clues can be eavesdropping while possessing human beings or some physical evidence on the crime scene or psychically charged memories that can be recreated and enjoyed in flashback by him.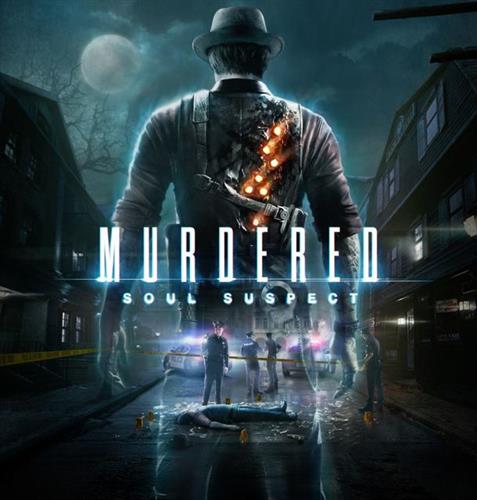 Game play

You have to play as Ronan and collect the clues but you don't need to pick up all the clues at a time. Just collect the most relevant ones to get the answer right and make your way ahead through the game. In the initial levels, the game appears to be tough as finding any clues at all is harder. You need to think like the developers to find clues and once you do, you need to prioritize the clues to defer meanings. You lose points if you do not get the meaning right.




When not investigating, there are other tasks to keep the player occupied. For example, to go to the next investigation, you have to overcome obstructions such as ghost proof walls. To overcome the basic level obstructions, you can use tactics such as possessions, hitching a lift on civilians or handy cops or by directly controlling a stealthy & acrobatic cat. The most difficult obstacles to overcome are supernatural. For advanced levels, you can work with Joy, a teenager girl who can remove obstacles for you provided you can remove some obstacles for her.

Apart from removing obstructions, the other side missions involve revealing hidden ghostly stuff to unlock the story behind them and helping other tortured souls to make up their minds to liberate & walk into the light. When you come across ghosts in purgatory with unfinished business, you have to collect & assemble clues to find out the causes of their deaths and give them relief. For example, a drowned woman might find relief on learning that her death saved another life and was not in vain. There are many such short encounters with ghosts and the game connects to you so well because it is easy to understand people's psyches.

You have to remain careful while wandering in deserted areas as some demons may try to devour your soul. Thus, you must hide in 'dusk tears' which are shadows left by other souls and attack the demons only when their backs are turned. Note that dusk tears do not hide you forever and they can even be ripped apart by the demons if there is an element of suspicion. Thus, there is a lot of adventure and good cat & mouse play.

Drawbacks noticed


Annoying combat encounters- Some of the demon encounters are quite annoying as they simply break the action-flow. As more demons came, this issue worsened and ultimately, I lost.


Average graphics- Technically & graphically, it is not very impressive. I played it on Xbox One. The characters looked detailed and the lighting effects were decent enough but the scenery looks archaic.


Underdeveloped characters - The streets of Salem look devoid of human life and the few mortal characters that you get to see have no more than 1-2 lines which they keep on repeating.


Review

The spooky detective story is interesting and thus despite its drawbacks and a bad start, I began to enjoy the Murdered: Soul Suspect. The game becomes more interesting after the entry of Joy, a teenager girl who helps remove obstacles. What distinguishes it from other games is comedy. Yes, in this adventurous detective game, there is a lot of unintentional spooky stuff that makes you laugh. For example, people get together under moonlight to overcome their fear. Things like this are shown in a fun way. It has some really interesting stories combined together and you can't stop yourself from empathizing with the ghost characters. If cardboard characters and scenery do not bother you much, you will enjoy this occupying game.

My ratings

Story- 9/10
Game play- 7/10
Graphics- 5.5/10
Overall- 8/10

Read Review of Shovel Knight game: Is it the best adventure game of 2014?