Motorola introduces Moto X in India through Flipkart.com

Want to know about the latest smartphone from Motorola? Is Moto X available on websites other than Flipkart? Please read further to get information about the introduction of Moto X by Motorola in Indian market. In this article, you can check out the various features of Moto X and know about availability of Moto X in different colors, price of Moto X on Flipkart, etc.


Motorola has launched a smartphone masterpiece in the name of Moto X. In India, this smartphone has been made available exclusively on online website www.flipkart.com from 19th March, 2014. It is available as a 16 GB phone for price of about Rs.23,999. Motorola has chosen to launch the product on Flipkart as it is India's leading e-commerce marketplace that offers thousands of products spread across 20 categories & 40 sub-categories. With this smartphone and the associated catchy tag lines like "Just Talk. It responds" and "Ready when you are", Motorola is confident of gaining a strong foothold in the smartphone market. Excitement has been expressed by Magnus Ahlqvist (GM for EMEA and Asia Pacific markets of Motoroal mobility) and Ravi Vora (Senior VP - Marketing of Flipkart.com) with regards to the online-only launch of Moto X in India. They are even confident that Moto X will follow the success route of Moto G and extend Motorola's momentum in India.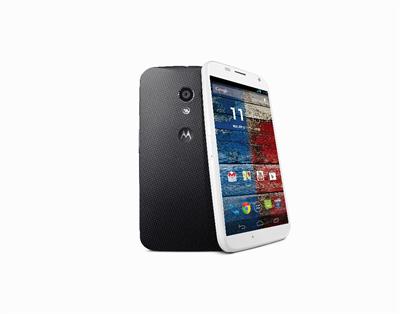 Key features of Moto X



Design


This phone has a unique curved back that has been designed to fit perfectly in your hand and making it easy to access, especially when you are on the move.



Only voice and no touch


You can operate Moto X smartphone using your voice only and without any touching. One can set alarms, get directions using maps, check latest weather updates and carry out all functions through voice commands. To get started with this phone, you simply need to utter the magical words OK Google Now before any voice command. The phone acts as a virtual voice assistant by recognizing your voice (using Crystal Talk) and getting things done without you having to put in any efforts.

With regards to notifications, there is no blinking light in case of Moto X. All the active notifications simply appear on the screen for your reference. In other words, it doesn't interrupt and simply does it's job of providing key information when needed. Even in sleep state, the phone is able to keep a tap on things. Thus, this Motorola smartphone is able to tell you what you need to know when you really need to know it (using Google Now).



Get the shot


The smartphone camera is activated with just two flicks (twists) of your wrist and is ready to capture shots by touching anywhere on the screen. Thus, it is ready whenever you are ready to click photos without any delays. This feature will enable you to take shots that you would miss with other smartphones due to the time it takes to start the phone camera. The primary camera is of 10 MP and secondary camera is of 2 MP. You can take full HD videos and do continuous shooting with this camera.




Smart features


Generally, the only thing people hate after buying a new phone is getting all old data to their new phone. This issue has been handled by Moto X with the help of Motorola Migrate that allows quick transfer of old phone contents to your new Moto X phone. All you need to do is to pair the 2 phones using WiFi connection and watch all your old phone text messages, SIM contacts, pictures, videos, call history and some settings get transferred easily.

Another smart feature provided is the ability to respond to text messages and similar notifications from your desktop without using your phone (in case the phone is in another room or you have forgotten it home). This is possible using the Google Chrome extension called Motorola Connect.



Availability


This smartphone is currently available in two variants as indicated below:

5 more variants (3 color variants and 2 wood-finish variants) of this phone will be released in April 2014. They will be:


Moto X (16 GB) Royal Blue for Rs.23,999


Moto X (16 GB) Turquoise green for Rs.23,999


Moto X (16 GB) Cherry Red for Rs.23,999


Moto X (16 GB) Walnut for Rs.25,999


Moto X (16 GB) Teak for Rs.25,999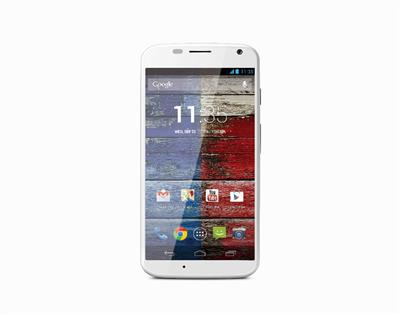 Moto X specifications summary


4.7-inch AMOLED Touchscreen with Active Display


Miracast Wireless Display


1.7 GHz Dual Core Krait CPU


Android v4.4 KitKat Operating System


Touchless Control using "OK Google Now"


Moto X Respond to Voice


50 GB Google Drive storage (free for 2 years)


10 MP Primary Camera with Quick Capture Gesture


Internal Memory of 16 GB across all variants


2200 mAh battery (mixed usage of upto 24 hours)




The above features are combined from both Motorola and Google (that owns Motorola Mobility to create smartphones, tablets and wireless accessories). Further information about Moto X smartphone can be obtained from the official Motorola website: Motorola India website


Best deals for Moto X

To buy Moto X online, one can use the Flipkart URL link: Moto X on Flipkart

Read Moto X review, features & specifications