Review, gameplay and story of GTA V

GTA V was the recently launched game by Rockstar game and is ruling the game market. Are you searching for the review of GTA V. You are at the right place, in this article I have told about GTA V and it's story.


Introduction

GTA V was launched by Rockstar North and Rockstar Games on 17 September, 2013 for PS3 and XBox 360. Unfortunately it has not been launched for PC till now. Similar to its predecessor, GTA V is a third-person action-adventure game. When not in mission there is a free roam mode in the game. This game is mainly based on fictional character of Sanandreas. The story of the game is based on three players to whom we change between the game or in the Mission. You play the game in Los Santos (partially same as Los Angeles).


Gameplay of GTA V

As I have told you it is a third person action-adventure game. In game we are having ability to use melee attacks, guns, explosives, firearms, etc. If in any combat player's health becomes low it automatically refills to half if you stand still for sometime. Like all GTA's the game comes with a police indicator on at the lower left of the screen which tells you about the Police behind you and the crime committed by you. To remove the stars you have to go out of "Line of Sight" which is the circle on the mini map which will change it's color to blue and red. Gamer plays the role of 3 personalities Trevor, Michael and Franklin. You can change to the players by moving in their areas such as for Franklin move to North Point, for Michael move to West and for Trevor move to East. Most of the times our player changes in missions automatically. If you are not in missions then you can do extra objectives such hacking computers or Driving. These will be considered as Extra Missions. On completion of every mission you are awarded with points which can be used by the player for upgrading abilities. Each player contains abilities which can be upgraded. These abilities consist of running, swimming, shooting etc.

By default in game each player comes with a default work in which they are perfect such as Trevor is a pilot, Michael can perform Bullet time and Franklin can slow down time while driving Car. As you know this game is based on the real world so, definitely there will be income. You can make money by doing Mission and the best which is not there in GTA IV is that you can make money on internet by selling raided Properties, Houses, etc. at your desired rates other than being a Property Dealer on the internet. You can make money by Stock Market. With money you can buy Cars, Weapons, Outfits, etc. When you are in Free Roam mode you can do activities such as Scuba Diving, etc.


Story of GTA V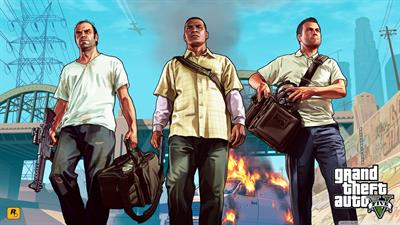 Story of GTA V begins after a robbery in Ludendorff. In the robbery two accomplices are dead and third one is forced to get hidden. Witness of the bank robbery Michael Townley was placed under witness protection with his family in Los Santos which is the place from where the story starts. Franklin Clinton works in a garage and got a dealership from his friend Lamar Davis. He gave contract to Franklin to get the car of Michael's teenage son, Jimmy who was under the burden of the loan. When Michael came to know that his son is going the victim of the robbery, Michael bought Franklin and ordered him to wreck the car of his son. Due to this Franklin was fired from the garage but from this contract Franklin and Michael were now friends. After some days, when Michael reached to his house he found that his wife Amanda was in bed with her tennis coach. He and Franklin chased the man to a Mansion. The Mansion belonged to Martin Madrazo who was the head of the Drugs sold in Mexico. When Martin looked them in the Mansion, Martin thought that they are spy of the Police and he asked money to release them. They provided all the money they earned from a jewelery robbery. This robbery made a twist in the story of GTA V. Trevor Phillips, the only survivor of Ludendorff Robbery heard about the robbery and chased them down to Los Santos. Franklin fought up with a gangster. The gangster was friend of Martin. This got Franklin locked up in the jail. Michael was forced by FBI to perform an operation on Franklin and Trevor to know what they both were involved in. Franklin and Trevor were now involved in many robberies in the city. They were always giving bribe to corrupt police and public officials to keep their mouth shut. After some years they came to know a thing which surprised all of them. This all was done by their enemies. They offered a blank check to Tennis Coach of Michael's Son to get laid with her. After getting aware to this news they killed all their enemies. The main head of the plan was Stretch, Wei Chang, Haines and Weston. After killing them they cease to work together but now they were best friends. This is the story of GTA V.

GTA V is awarded with Game of the year and Most anticipated game. Till now it is only available for XBox 360 and PS3. Rockstar Games are going to launch it for PC after some modification. GTA V is also launched with it's online version now where 16 players can play along. They can do missions. GTA V comes along with around 260 songs which was only around 50-60 in older GTA's. This game scored 10/10 on ign.com and 9.7/10 on Game Spot. This game is really fabulous and awesome.

Read GTA V PC Review: The System Crusher