D&D: Arena of War review, gameplay and storyline

Catch the freshly served review of Dungeons and Dragons: Arena of War. Know the cool features of this game and also know what is not something you will like. Get to know all about this game and the tips to play D&D: Arena of War.


How would you feel if you were getting yourself ready to lift up a 40kg heavy metal idol and when you actually do, it comes out to be a paper-mache sculpture? Same with D&D: Arena of War. You would be waiting with your full enthusiasm to take over the Dragons and Dungeons, but finally have to play more with Collectible cards. That went wrong with the title of the game, otherwise it could have gained a good name in a CCG series.


Storyline

With a glanderous starting, D&D: Arena of War had a charm of its own with its stunning visuals. Be ready to choose your combo fighter, where they have given ample scope for customization, including the gender. The main character also develops quite simply and you are ready for the go within first few minutes, as you need to unlock to use those combos before you get started.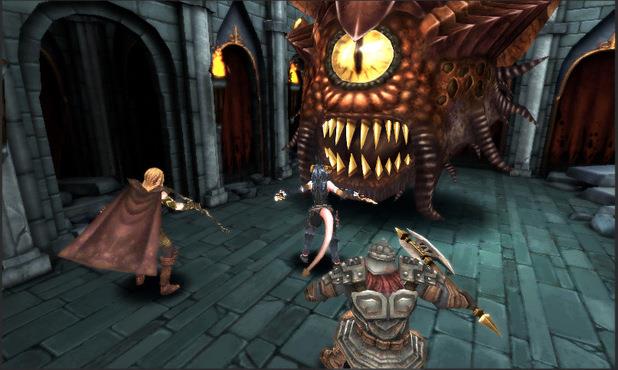 The setting is on a Sword Coast, a well-known place of Faerun. You are given the introductory task of querying about some hooligans named Kobold in the town Beregost. You can revisit the place in RPG Baldur's Gate, if you haven't been there earlier. If you are habituated playing Angry Bird, then you are ready with the skill. Your main fighter's avatar would be waiting at the top-down of the screen to check out the enemies, and you need to drag that character on the opposite side, if you have chosen it. To launch him on the screen you lift your finger and he is there, ready to fight. Depending upon how you can fix up your angle, your fighter is capable of shunning down multiple enemies at one shot. Give them that opportunity and go ahead in your scoreboard.

If you are feeling overburdened, ask people to join your gang and share the task. But that is an open choice, for the players whether to fight alone or some extra characters would spice up the game more. Empower yourself as you go ahead in the stages, gather powers and attack modes. But with all these it is the catapult skill that is going to work, with whatever power you have accumulated. It is at this juncture of the game, that you realize that you are playing more of a CCG than a D&D with only few differences because of the wiggles.

D&D: Arena of War is all about the "energy" level which will decide how far you can play without reaching out for your wallet. In that respect D&D: Arena of War turned out to be quite expensive. To complete a single unit of quest in the first level, you have to recover your energy which may take away almost half an hour. In every three minutes one point is gained in your energy level, and each quest costs you two to three rounds of battle. It becomes really tough when Beregost series will charge you 10 points for each quest. A pack of 100 gold that gives you full energy will cost you 99 cents but you can save your money a little if you buy a large amount.


Wrap up

Playing D&D: Arena of War, is certainly worth it, except for the expectation that it creates in its name and the category. Definitely it would have a larger market if it stacks it up in CCG series as it has much more to offer than the usual ones. But as a D&D game, Arena of War needs to cater more that the players are waiting for.

Read Action Games

Top 5 free action Android games of 2015