Sony Xperia Z1 Vs Nokia Lumia 1520 Specifications

Here is the Comparison between Sony Xperia Z1 And Nokia Lumia 1520. This will help you to make a better and informed decision while buying a phone. For more information be in touch.


In this age of technology, we all depend upon smartphones.In market there are many mobile companies which are launching new products day by day. There is a tough competition going on between Android mobile phones and iOS devices but in between them, Microsoft launched windows mobile phones which are now coming to the top with there mind blowing features. Nokia recently launched Nokia Lumia 1520 and this phone is really amazing in looks and specifications too. As we all know, Sony launched new android mobile phones series Xperia and now Sony's Android handset line has been steadily improving.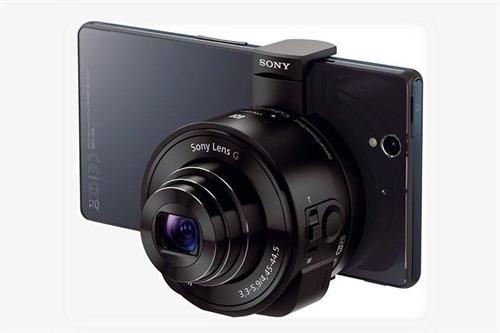 Sony recently launched Sony Xperia Z1 which is a heart taking gadget.This smartphone from Sony is a good mobile phone with good camera quality. In this article I am going to compare Nokia Lumia 1520 with Sony xpera z1.


Nokia Lumia 1520 VS Sony Xperia Z1:
Display:
The Nokia Lumia 1520 is a great smartphone which has a 6-inch full HD ClearBlack IPS LCD capacitive touchscreen display. The Sony Xperia Z1 has a 5-inch touchscreen display with a full HD screen resolution of 1080 x 1920 pixels and a 441 ppi pixel density. Nokia Lumia 1520 screen is of corning gorilla glass 2. So there is no chance of breakage of that screen easily.


Hardware:

Nokia Lumia 1520 has Qualcomm Snapdragon 800 chipset same as like Sony Xperia Z1. Nokia Lumia 1520 is powered by a 2.2GHz quad-core Krait 400 processor, Adreno 330 GPU and has 2GB of RAM and on the other side Xpera Z1 has 2.2GHz Krait 400 quad-core processor, Adreno 330 GPU and 2GB of RAM.


Operating system:

As we all are aware about that Lumia 1520 runs on the Microsoft Windows Phone 8 operating system and Sony Xperia is running on Android OS. Sony Xperia has Android 4.3 Jelly Bean right from start.


Storage:

Storage is another requirement of a mobile buyer. Because we all use to have some data in our mobile phones. Nokia Lumia 1520 comes with 32 GB of internal storage and you can also expand it upto 64 GB. On the other hand Sony Xperia Z1 comes with 16GB of internal storage and a microSD card slot that supports storage expansion by up to 64GB. In this section Nokia Lumia 1520 is better from Sny Xperia Z1. Camera: The Nokia Lumia 1520 has a 20 MP PureView primary camera and a 1.2 MP secondary camera with dual LED flash while Sony Xperia Z1 has a 20.7 MP with auto focus and LED flash. both mobile phone's camera is really powerful.You will really enjoy the experience of taking pics. And now you can take better pictures from your smartphones too. On the other hand you can catch your lovely experiences with more clarity.


Battery:

Nokia Lumia 1520 is equipped with a non-removable high capacity Li-Ion 3400mAh battery. This phone has 28 hours of talk time on 2G and up to 25 hours of talk time on 3G and standby time of up to 768 hours while Sony Xperia Z1 has a massive non-removable Li-Ion 3000 mah battery.This phone give battery life of talk time of 14 hours of talk time on 2G and 15 hours on 3G.


Conclusion:

In this above comparison of Nokia Lumia 1520 and Sony Xperia Z1, competition was tough. But we can say Sony Xperia Z1 is better from Nokia Lumia 1520.

Read 5 most awaited Android smartphones of 2015