HP Envy 17 Leap Motion Edition Review

Hewlett Packard has designed a new masterpiece of Notebooks, HP Envy 17 Leap Motion Edition. It is an improved version of HP Envy 17 model and it is the first to embed motion sensor in it. Lets read more in the below article.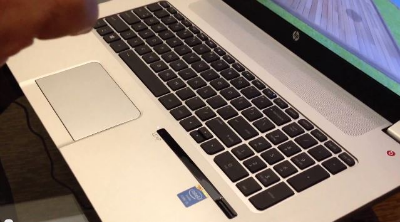 Image Source:Hewlett-packard's Blog:The Next Bench Blog

About HP Envy 17 Leap Motion Edition:


Hewlett-Packard has introduced variety of Notebook, HP Envy 17 Leap Motion edition, an advancement of HP Envy 17 Notebook. As its name suggests, it has a 17.3 inch IPS touchscreen which has a dimension is 1920 x 1080 pixels featuring HD resolution. Now the user can have control over their apps by their gestures, thanks to Leap Motion technology.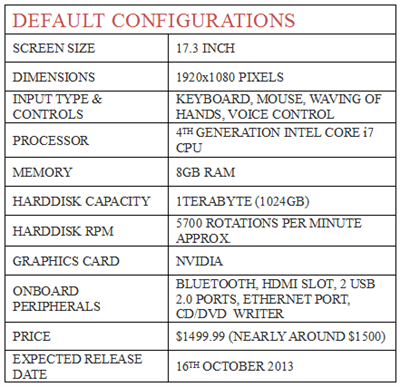 Sensor:

HP Envy 17 boasts to be the first notebook bearing the Leap motion sensor in it. The sensor is 3.5 millimeters high and is placed at the bottom of the keyboard. The sensor has a very nice sensing intelligence as it can sense your hand gestures even if it is a few metres away.


Memory And Storage Capacity:

It comes pre-installed with Windows 8 operating system, which we all know that the operating system is designed targeting the touch devices, and is powered by Intel Core i7 processor and a hefty storage capacity of about 1TeraByte, which is equivalent to 1024Gigabytes. Plus you have an empty slot for addition of 1 TB Hard disk if you require. So, you can have freedom of storing many songs and graphics intensive games and no more headache of low system space messages!
Not to mention, It has an incredible memory of 8GB RAM and to provide a rich graphics experience, it comes along with with NVidia Graphics Card. The speed of Hard disk is somewhere around 5700-7500RPM.
It also comes on-board with peripherals like Bluetooth, HDMI Ports, CD/DVD Writer, two USB 2.0 ports and an Ethernet port.


Release date and price

It is expected to hit the market shelves on the month of October, 2013 and it is to be priced at an affordable cost of $1049.99 (around Rs.65,500 approximately).