Buy Nokia Lumia 925 Online in India for Rs 33,999

Interested to buy Nokia Lumia 925 online in India at best price? Then walk through the resource to pre book your Nokia Lumia 925 online in India from Flipkart website. The smartphone is currently available for few limited pieces at a reasonable launch price.


The much awaited Nokia Lumia 925 series has finally arrived in India. Before it enters the market towards the end of the month, the pre-booking has been officially announced for few limited first hand pieces. Ever since the Lumia 920 was introduced, Nokia has build up a huge reputation in innovating the benchmark what Windows 8 phones has to offer for its customers. With the Lumia 925 due for release in India, the smartphone will grab all the attention when it releases on the fourth week of August 2013.

So if you are a fancy user of Windows 8, and dearly wanted the best version of Lumia ever till date, your wait for the most innovative smartphone in 2013 will now be over. Nokia being so innovative in designing the Lumia 920 series and setting such high standards, therefore the 925 version will even be more worthy of a money smartphone. So if you are imagining where will you get the smartphone online in India, then continue reading below on how to purchase and place an order for the same right from here.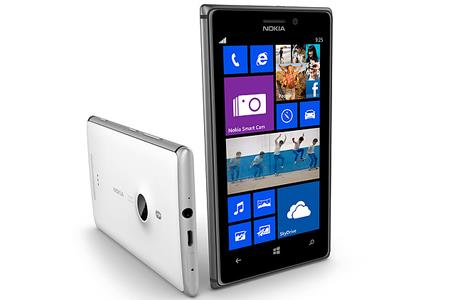 Place your Pre Order for Nokia Lumia 925 at Flipkart

You can consider yourself lucky after all the speculations and talking over the month of time, Flipkart website is finally ready to take up the pre orders before the official launch happens in India. The smartphone was launched way back in May this year at an event in London, after which it denied its immediate roll out in the country. Recently in an interview couple of weeks back, the Sales team of Nokia India Inc quoted that its release of Lumia 925 would be scheduled within the first week of September this year on high public demand.

The beautiful polycarbonate body with display resolution of 768x1280, it packs a punch with a powerful 1.5 GHz dual core snapdragon processor with 1 GB RAM as compared to 1.2 GHz processor in the earlier version of Lumia 920. It will be housing an 8.7 MP PureView rear camera and a dynamic 1.2 MP wide front angle camera. Features like Best shot, action shot and motion focus are new concepts adding to the jittery of the smartphone.

Well then, if you are interested in getting the Nokia Lumia 925 on your hands, place your orders at Flipkart here – Nokia Lumia 925 Pre-Order Online. However the exact date of receiving your smartphone will be a key factor as you might turn up receiving it on the release day itself! Not only that you are also entitled to receieve an exclusive pre order launch offer, as Blaupunkt Bluetooth headset will be free worth Rs. 1326 with order. So here's a summary of the exact way to go for Lumia 925:

Website where pre booking has started: Flipkart.com

Price quoted: Rs. 33,999/-

Colour variants available: Black and Grey

Way to book: Pay online through MasterCard or receive your order
through free home delivery.

So what are you waiting for, pre book your Nokia Lumia 925 now before stocks last!


Read Windows 10 Preview for Nokia Lumia 630: Drawbacks and New Features