Nokia Asha 310 Dual SIM - features, specifications and price

In this article, I am going to shed light on the features, specifications and price of the most recently launched smartphone by Nokia – Nokia Asha 310. Please read the below article for its details.


Introduction

Nokia Asha 310 is a device manufactured by Nokia's with Series 40 operating system. The Nokia Asha 310 is an affordable Dual-SIM touchscreen model that comes with many basic features. This model runs on the Series 40 OS platform, which is commonly found in many Nokia low cost models. This device has been powered by a 1 GHz single core processor. The processor ensures that all the applications run smoothly in the device. It has a touchscreen of 3 inch LCD Scratch Proof capacitive. It provides a convenient navigation for users. Its WQVGA screen provides 240 x 400 pixel resolution for clear and colorful display. Its Series 40 operating system ensures an optimum performance and allows an easy use of the features of the phone.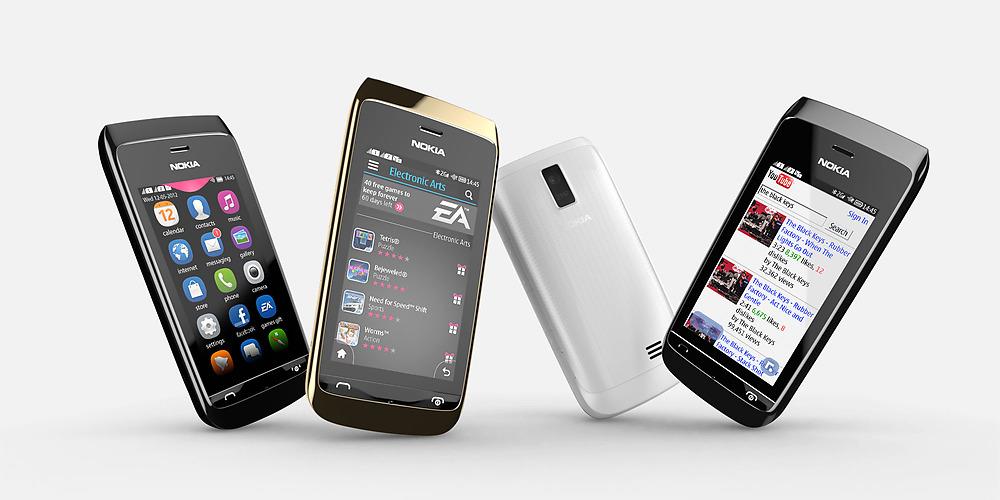 Nokia Asha 310 has a soapy-shaped design and a very light weight of 103.7 grams with dimensions of 109.9mm x 54mm x 13mm in champagne, white or gray metallic shell at the back. It's no doubt chubby for today's phone standard, however because of its small size, it fits well in the palm of the hand. Asha 310 has been equipped with a 2 megapixel primary camera with a digital zoom. The camera features include Auto Exposure, White Balance and Image Editor which makes the use of camera easy, simple and user friendly. This camera also serves good for taking videos with an acceptable resolution and video recorder provides 13 fps.




Nokia Asha 310 lacks 3G support but supports GPRS with EDGE, Bluetooth 3.0 with A2DP and Wi-Fi. It boasts an easy swap Dual SIM feature, letting you to switch between two SIM cards as per your needs.

Nokia Asha 310 has a lot of pre installed apps like Nokia Xpress browser, social networking applications like Facebook , Plants vs Zombies and more, Twitter, etc.




Let's take a look at the specs of this device in detail below.


Features

Nokia Asha 310 has exciting features like Dual SIM, Flight Mode, Nokia Maps 2.0, FOTA Firmware over the Air, Nokia Life, Themes, Nokia Store and Cell ID.


Sensors

Nokia Asha 310 has a sensor called accelerometer to position the screen view of the phone as per need and this sensor also serves to be useful for app devt team for the games configuration.


Operating system

It runs on the new Asha Series 40 OS platform with the Nokia Xpress Browser integrated in it.


Hardware

Nokia Asha 310 has 1 GHz single core processor and 64 MB RAM Memory, 128 MB ROM Memory and additional 2GB memory. No external memory slot in it.


Software

Nokia Asha 310 hosts a lot of preloaded apps like Nokia Xpress browser with a variety of other application like phonebook with Multiple numbers per contact, Picture ID, Caller groups, Ring ID, etc., camera, photos, music player, Nokia music store, flash lite 3.0, etc., it has an inbuilt apps like LinkedIn, Facebook and Twitter. Its other apps include ESPN, Foursquare, The Weather Channel, CNN, eBuddy, games, Calculator, Recorder, Digital clock, Notes, etc.


Networks

The phone supports the GSM network of 1900 MHz, 900 MHz with Edge and PRS data and 2 slots for SIM cards.


Design

The Nokia Asha 310 comes with new look soapy-shaped design with light weight of just 103.7 grams, and dimensions 109.9mm x 54mm x 13mm with soapy shape,with the powerful combination of Dual SIM plus Wi-Fi in the same device. A good phone for those who maintain a high life style at low price.


Display

Nokia Asha 310 has been manufactured with a touchscreen of 3 inch LCD Scratch Proof display with a resolution of 400 x 240 pixels. It has been provided with a few display features like Brightness control, Orientation sensor and Ambient light sensor.


Camera

Nokia Asha 310 has a 2 MP camera with resolution of 1600 x 1200 pixels, 4X digital zoom, F-Stop/Aperture of f/2.8, focus range of 60 cm, supports image formats like JPEG and Exif, features , Auto Exposure, Auto and Manual White BalanceFull Screen Viewfinder, Self Timer and Still Image Editor for better photography experience. It offers a video resolution of 176 x 144 pixels at a freame rate of 13 fps, 4 x zoom and supports H.263 video format.


Multimedia

The audio and video quality of the phone is very impressive, with high volume it supports audio formats like Mobile XMF, MP3, MP4, MU-LAW, NRT, SP-MIDI, True tones, WAV, WMA 10, WMA 10 Pro, WMA 9, X-Tone, A-LAW, AAC, AAC LC, AMR-NB, AMR-WB, HE-AAC v1, 3G2, AAC LTP, AAC+, HE-AAC v2, LPCM and MIDI Tones poly 64. It has audio features like Audio Recorder AMR, Audio Equalizer, Stereo FM RDS Radio, Handsfree Speaker, MP3 Ringtones, Loudness and Music Player.




The phone supports video formats like MPEG-4, VC-1, WMV, ASF, AVI, H.264/AVC, and 3GPP formats (H.263). it has a few video features like Video Streaming, Video Recorder, Video Player and Video Sharing. It supports BMP, DCF, EXIF, GIF87a, GIF89a, JPEG, PNG and WBMP graphic formats. It offers theme version of Series 40 Theme v3.0 in it with Series 40 full touch template.


Storage

Nokia Asha 310 has 64 MB of RAM and 128 MB ROM. It has an internal storage capacity of 20 MB and an external card storage capacity of 32 GB and it supports Micro SD.


Connectivity

It supports wireless connectivity features like Bluetooth 3.0 +A2DP and its profiles such as DUN, FTP, GAP, GOEP, HFP, HSP, OPP, PAN, PBAP 1.0, SAP, SDAP and SPP 1.0 with micro USB charging point as charging connection. It has been provided with headphone connections with Nokia AV 3.5mm headphones which produce loud and quality sound.


Battery

The battery of the Nokia Asha 310 is good and everlasting. It has a capacity of 1110 mAh. It's of Li Ion type BL-4U battery that gives 600 hrs of standby time with 17hrs of talk time.


Warranty

1 year manufacturer warranty for Phone and 6 months warranty for in the box accessories.

Price and Availability


The price of this well featured and beautiful gadget is just $102 (approx Rs 5500) which can be ordered online from Nokia online shops or from local Nokia showrooms and markets. This is also available to purchase from online shops like flipkart.com, amazon.com, etc.


Conclusion

These specs, features and overview would help the buyers for maing their best choice while buying it.

Read Nokia Asha 501 Dual SIM - overview, features and technical specifications