RoboForm giveaway - remembers passwords for you

You have a chance to get one of 20 free licenses of the RoboForm Everywhere Password Manager and Form Filler! Isn't that great? You can also get a 100$ Visa Gift Card FREE. Read to get all the details of the RoboForm giveaway program.


How to participate in the RoboForm giveaway program
Go to the RoboForm Giveaway Page.
Click on the "Get Started button" in the left side of the page.
You will have the various options to enter the contest such as
Connect your Facebook account.
Refer a friend.
Like RoboForm.
Follow @Roboform on Twitter.
Install Free Trial.
Subscribe on YouTube and get started!.

Twenty licenses for the product will be given away, as well as one $100 Visa Gift Card.


About RoboForm Everywhere Password Manager and Form Filler

Siber Systems, the makers of the Roboform Siber Systems is a leader in software development with the password manager RoboForm and revolutionary file back up and sync software, GoodSync. The software has an outstanding reputation and has received hundreds of media reviews, including reviews by the Wall Street Journal, New York Times, Morningstar, Baron's, Financial Times and more. The software was also named PC Magazine Editor's Choice and CNET's Best Software of the Year. Their products are used by millions of people, with registered customers in over 100 countries. Their customers include individual users, small businesses, non-profit and community organizations, educational institutions, government agencies, and some of the worlds' leading Fortune 500 companies.


What Sets RoboForm Apart?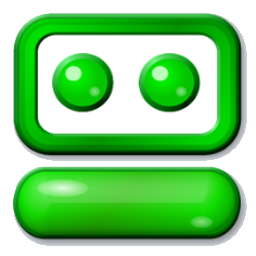 RoboForm is the world's most downloaded and trusted password manager and form filler. With over five million downloads to date, RoboForm is a leader in the password management brand category.

Users can create secure passwords with RoboForm's password generator, save their passwords and store them securely with RoboForm, and use RoboForm to log in to a website with a single click. RoboForm makes the login process effortless by automatically saving, then entering your usernames and passwords. Simply click and login-similar to a browser bookmark! Use our RoboForm Identities feature to securely store your name, address, email, credit cards, and all other personal information. Just click on your RoboForm Identity to fill entire web forms automatically. Save yourself hours of needless typing! Access your RoboForm Logins and Identities on all your computers and devices. RoboForm runs on Windows, Mac, Linux, and Windows USB drives.

Read more about the Giveaway programs on Techulator and participate to win exciting giveaways!