Can I place Adsense ads on a private blogger blog?
Do you have a private blog hosted on Blogger platform? Read this thread to know whether its possible to display Adsense ads on it or not.
Blogger gives you an option to keep your blog public or private. If you decide to keep your blog private and give a few users access to the blog by inviting them through this option, they get access to the blog after they login through their Google accounts.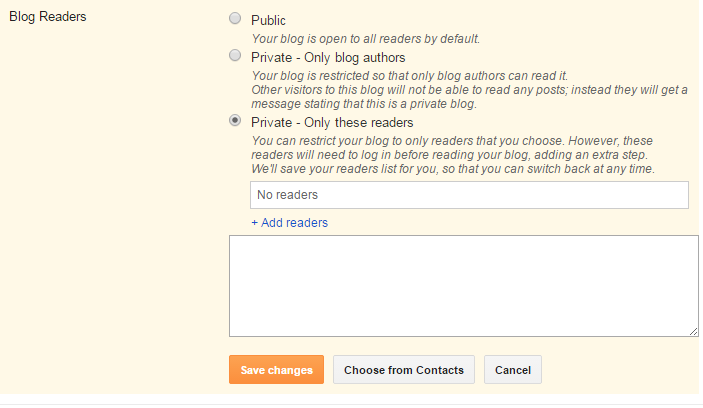 Question: If I have a a private blog and have around 100 active users who log-in to access this blog, can I place Adsense ads on this blog? Is it against Adsense policies to have Adsense ads running on a private blogger blog?

Please advise!