Nokia Lumia 520 – features, specifications and price

In this article, I am going to shed light on the features, specifications and price of the most recently launched Windows 8 Nokia smartphone – Nokia Lumia 520. Please read the below article for its details.


Introduction

Nokia has recently released its first phone powered with Windows Phone 8. Nokia Lumia 520 has been provided with digital lenses, a 1GHz dual core processor and a supersensitive touchscreen which can perform even with long nails or if a user operates it by wearing gloves.

Nokia Lumia 520 is a smartphone especially manufactured for entertainment like games and music, free of cost with easy navigation features, at the most affordable price. It has been configured with 1 GHz Dual-Core processor for faster performance of the gadget. Its processor helps the users in switching from gaming to listening music and from chatting to browsing in no time. It is a good phone for multitasking.

Nokia Lumia 520 has in-built digital lenses which is an exclusive feature only on Nokia. This feature adds a magical look to the pictures. It helps in capturing a perfect shot with the help of SmartShoot feature and enables to take multiple pictures in a single click. Cinemagraph option of this phone can add motion to still images. this feature of this phone helps in better and enhanced photography experience.

This phone has been made with a Super-sensitive screen. The touch, swipe, tap or pinch activities can be done on this 4 inch screen touch display by using long nails, nib of a pen, keys of your car, or any pointed tool which gives a delightful touching experience. This sensitive screen makes browsing, typing, mailing, surfing, etc., much easier for the users.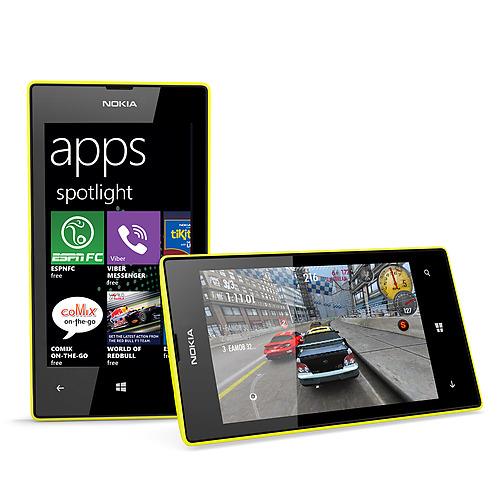 Nokia Lumia 520 has been powered with Windows 8 OS because of which a user has an option to personalize the content by changing the size of the tiles. It provides 7GB of storage on MS SkyDrive to sync the phone and computer. User can have MS Office products like Outlook, Word, Excel and PowerPoint pre-installed on it.

This phone is available in Cyan color which is another unique quality of Nokia. However, this color is available only at Nokia stores. Let's look at its specifications in detail.


Design

Nokia Lumia 520 has been designed so elegantly that it definitely grabs the attention of the people around. A good phone for those who maintain a high lifestyle at low price. When we look at the dimensions of the phone, the height is 119.9mm, width is 64mm, thickness is about 9.9 mm, weighs about 124 gms which is light and easy to carry.


Display

Nokia Lumia 520 has a display size of 10.16 cm and resolution of 800 x 480 WVGA. It has display features like Brightness control, Orientation sensor and Ambient light sensor. The display color of the phone is 24-bit/ 16M which means a TrueColor. It has an Aspect ratio of 15:9, pixel density of 235 ppi, display technology is IPS, display height is 86mm and width is 52 mm with Super-sensitive technology screen touch.


Input Methods

User input touch of this phone is Touch and operating keys present in it are Camera key, voice key, Lock key and Power key. It has a Monoblock touch.


Hardware

Let's have a look at the hardware components used in this smartphone:

Connectivity: Nokia Lumia 520 has Micro SIM but no dual SIM facility. It has AV connectors with 3.5 mm audio connector, USB 2.0 and Bluetooth 3.0. Bluetooth profiles of this phone are Hands-free profile (HFP)1.5, Advanced Audio Distribution Profile (A2DP) 1.2, Object Push profile (OPP) 1.1 and Audio/Video Remote Profile (AVRCP) 1.4. The phone has been provided with WLAN IEEE 802.11 b/g/n Wi-FI connectors with security nodes like WPA2 (AES/TKIP), WPA, WPA-Personal, WEP, PEAP-MSCHAPv2, EAP-SIM, EAP-AKA.

Data Network: The phone supports the following data networks:

GSM network: 1800 MHz, 850 MHz, 900 MHz, 1900 MHz

GSM max data speed DL: EGPRS 236.8 kbps

GSM max data speed UL: EGPRS 236.8 kbps

WCDMA network: 900 MHz, 2100 MHz

WCDMA max data speed DL: HSDPA - 21.1 Mbps

WCDMA max data speed UL: HSUPA - 5.76 Mbps


Battery

Nokia Lumia 520 has a removable battery of 1430 mAh of BL-5J model. It has a voltage of 3.7 V, provides talktime on 2G up to 14.8 hours and 9.6 hours on 3G. It provides 360 hours of Standby time of 3G. It supports network browsing time up to 6.7 hours, Wi-Fi browsing time up to 6.2 hours and music playback time up to 61 hours. That means, the battery backup is very good in this phone like other Nokia models. Wireless charging is absent.


Memory

Nokia Lumia 520 has Memory card and SkyDrive cloud storage in device. It has been configured with 512 RAM with a Mass memory of 8 GB. The phone has a MicroSD memory card slot expandable up to 64 GB. It has free cloud storage of 7 GB in it.


Processor

Nokia Lumia 520 has been embedded in it, Qualcomm Snapdragon™ S4 of Dual-core 1 GHz.


Qualcomm Snapdragon™ S4 Processor

The processor of the phone is responsible for its faster performance. A user can perform more activities in less time with this processor. This processor provides extra performance speed to the phone especially while running applications, gaming, photography and other activities. This processor consumes less charging and its unique asynchronous technology helps to power up and down independently without using much battery power. It's a battery friendly performance processor that can give more to the users.


Applications

This phone has features like Social networking sites, OneNote, Wallet, Kid's corner and Family Room. It has also been provided with business applications like Lync, SkyDrive storage for storing files and work related data, Adobe acrobat reader for free download. It supports Excel, PDF, PowerPoint and Word format for documents. It's configured with Exchange ActiveSync, MAC companion application and Windows 8 companion app. It has game features like XBox-Live Hub, DirectX 11 ad Touch UI, supports JPEG graphics format.

This phone has email clients like MS Exchange Active Sync, Windows Live / Hotmail / Outlook.com, Office 365, Outlook Mobile, Hotmail, Yahoo! Mail and Nokia Mail. It supports email protocols like IMAP4, POP3 and SMTP. It supports instant messaging services like LinkedIn, Windows Live Messenger, Twitter, Skype IM. It also supports SMS, MMS, DL for messaging, Conversational chat style SMS.

Nokia Lumia 520 supports calling features like Voice commands, Call waiting, Voice mail, Call forwarding, Call history, Conference call, Skype voice call and Integrated hands-free speakers. It supports unlimited amount of contacts, noise canceling feature, downloadable ringtones and speech codecs like GSM HR, EFR, GSM, EFR, AMR-WB, GSM FR and AMR-NB.

Nokia Lumia 520 has been provided with security features like Remote wipe of user data via Internet, Device lock, Firmware and OS integrity check, Device pass code, PIN code, Secure device start-up, Remote device locking via Internet, Track and Protect via internet and Firmware update. It has also embedded with advanced security features like Browser integrated anti-phishing, device lost tracking and data encryption.

It supports IE 10 version, supports WP location sharing, up to 8 Wi-Fi enabled devices. It has GPS navigation facility, navigation apps like HERE Drive, HERE Maps and HERE Transit are present in it. It has navigation features like Reveal the surrounding places, Pin places to Start screen, Routing options, Save destinations, camera viewfinder, Live traffic information, Automatic day/night view switching, etc.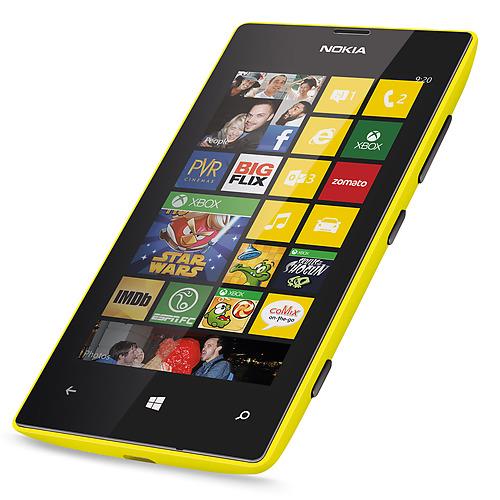 Camera

The phone is configured with main camera of 5PM, auto focus, digital zoom of 4 x with sensor size of 1.4", focal length of 28 mm with focus range up to 10 cm and supports JPEG/ Exif image formats. There's no Flash in it. The camera features also include Landscape orientation, Active toolbar, Geo-tagging, Touch focus, Auto and manual exposure, Auto and manual white balance, Full screen viewfinder, Full resolution photo and video upload with add ons line Bing vision, Smart Shoot lens, Panorama lens and Cinemagraph lens. It's a Still Video camera with scene modes like Night Portrait, Sports, Automatic, Close-up and Backlight, Cloudy, Fluorescent, Incandescent, Daylight and Automatic. Its camera has been provided with light sensitivity like ISO 100, ISO 800, Automatic, ISO 200, ISO 400.

It has video streaming features like YouTube browsing, progressive video download, streaming from internet video streaming services.

It has an Internet Radio, Voice and audio recording features, Voice recognition, Vibrating alerts, Voice commands, messages and Speakerphone.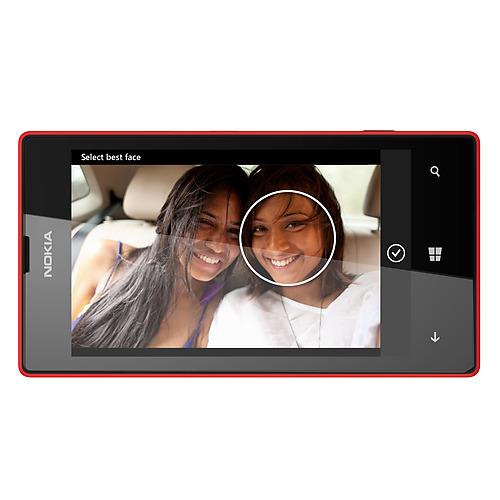 Price and Availability

The price of this well featured and beautiful gadget is just Rs 10,499 which can be ordered online from Nokia online shops or from local Nokia showrooms. This is also available to purchase from online shops like flipkart.com, amazon.com, etc.


In the Box

Nokia Lumia 520, High Efficiency Charger AC-20, Nokia Battery BL-5J, Nokia Charging and Data Cable CA-189CD, Nokia Stereo Headset WH-108, Quick guide

Read Review, features and specifications of Microsoft Lumia 640 XL