Asus K7E3 laptop - review of a great laptop for everyday use

Are you looking to exchange your desktop with a laptop with a high-class specification? Here is one of the best laptops, with high performance technical specifications that would make your professional life smarter. Read on this article to know more about this laptop powered with an i7 processor, including the pros and cons of this product.


Introduction:

The Asus K73E is an everyday use laptop, powered with Intel's i7 processor with a clock speed of 2.3 GHz. It is designed with high quality aluminum alloy structure. The 17.3 inch display will support you without fail in all your multimedia needs. It also has an integrated Intel graphics card to enhance your viewing experience. It also offers viewing angle up to 150 degrees which is pretty amazing for a laptop, loaded with Windows 7 Ultimate edition. It is equipped with some incredibly amazing features which you will read in this article. So, let us first jump into some of the amazing features that have been added to this laptop by Asus.


Amazing Features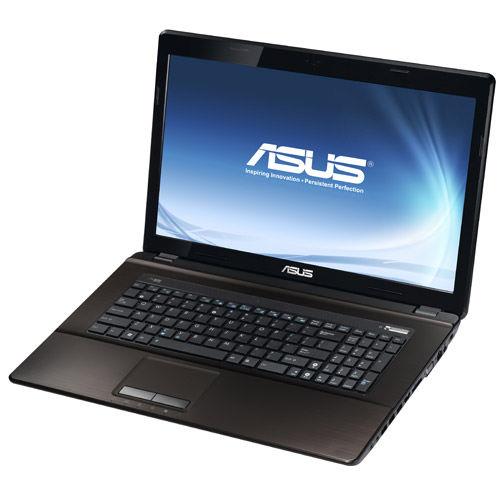 IceCool Technology:
This is a feature that is necessary for computer users who use their system for a prolonged period of time every day. There is a unique double-sided motherboard which is developed by Asus with an experience of 20 years of manufacturing of motherboards. This motherboard includes IceCool Technology which will keep the laptop cool even after using the device for a long time.

Award-winning keyboard:
The keyboard is pretty comfortable to type because of the improved position of keys. The keyboard is also dust-repellent and can be of a great help for you when typing for a long time.

Multi-touch Experience:
Unlike other laptops, this one has gone past all the limits and introduced new feature of scrolling through webpages via touch-pad and even pinch-zoom in and out of viewing images just like any other smartphone. So, this is obviously going to make your job much easier.

Palm proof technology:
Most of the times you might have experienced a situation, where your palm accidentally touched the touch-pad while typing and the cursor disappeared to some other line. This is really frustrating. But, with the Asus K73E you don't have to face that situation anymore because with the palm proof technology the laptop distinguishes between your palm and finger and thus avoids inadvertent cursor movements during typing.


Technical Specifications

Now let us take a look at the technical specifications of the laptop.

Processor:
The laptop has got an Intel Core i7 2630QM processor with a clock speed of 2.3 GHz.

Memory:
The laptop is equipped with 6 GB DDR3 RAM which can be expanded up to 8 GB. This allows the user to run heavy software applications without any lag.

Operating System:
There are several versions with different operating systems. It ranges from Microsoft Windows 7 Home Basic to Windows 7 Ultimate.

Display:
The laptop offers a 17.3 inch screen with a screen resolution of 1600 X 900 pixels. It also offers a 150 degree viewing angles. So, you can watch your favorite movie along with all your friends or family members together.
It also has an integrated Intel GMA HD graphics card.

Storage:
It offers a 2.5'' SATA hard disk with a storage space of 750 GB with 5400 rpm or 7200 rpm. There are also versions with hard disk space of 640 GB, 500 GB, and 320 GB.

Connectivity:
As far as connectivity is concerned, Asus offers four USB 2.0 ports, one RJ45 LAN jack, one HDMI port, a headphone and a microphone jack. It also comes with a 3-in-1 card reader for the comfort of inserting most of your memory cards and flash drives. There is an optional Bluetooth of version 2.1 and also support for Wi-Fi connectivity. There is a 0.3 mega pixel web camera for conducting video chat with your loved ones.

Other specifications:
There are security features like BIOS booting user password protection and HDD user password protection and security. There is an optional Blu-Ray DVD Combo available. The laptop also has a two year international limited warranty on the hardware.


The Pros and Cons:
Pros:
One of the pros is that the laptop has a great battery backup that is of 6 hours.
There are some added features which make using the laptop much comfortable.
Cons:
The only con that this laptop has is that it is heavier than a normal one. It weighs 3.2 kg. So, you can't carry it all day long as easily as other laptops. But, if you're really planning to bring your desktop performance or higher performance away from your home, then this may be the one for you.
Conclusion:

To conclude, the Asus K73E is a great buy for a person using computers for prolonged periods because it has got a whooping battery life of up to 6 hours. It has got a nice look with the aluminum textures. The performance of the laptop is pretty high. It can be used for any purpose i.e. for multimedia, games, offices, etc. So, buying this laptop will never make you feel bad because it has got all the features worth its price which is $662.99.

Read Windows 8 RT tablet- Asus 600 hands-on review, price & availability