Sony VAIO E15125CN Laptop – review of Windows 8 laptop

If you are looking for an affordable and high performance laptop from Sony, then you need to take a look at this. The Sony VAIO E15125CN laptop provides you with some excellent specifications which will help you in all your computing tasks. So, read on to know about the details of this product.


Introduction:

The Sony's VAIO E15125CN is a laptop with 3rd generation i3 processor from Intel. It has a 64-bit architecture with Windows 8 operating system pre-installed with it. It also has a dedicated graphics memory of 1GB which is a great thing for users in need of graphical works like graphics designing, animation etc. It can also be helpful and fun if you're a serious game player. So, let's get to the technical specifications of this laptop.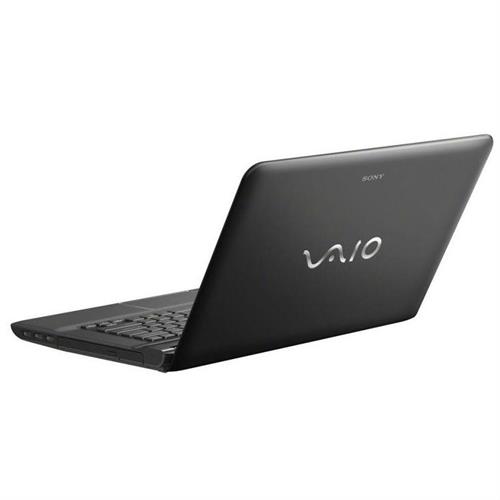 Technical Specifications:

Processor:
The laptop has an Intel i3 3rd generation processor with 2.40 GHz clock speed. It also has a L3 cache of 3 MB which will definitely boost your computing performance.

Memory:
This Sony Vaio laptop is equipped with a 2 GB RAM. It's a bit low for a modern laptop but the best thing is that you can expand it up to 8 GB so you can extend the memory as per your requirements. There is also a dedicated graphics memory of 1 GB DDR3. So, with the help of the graphics accelerator AMD Radeon HD 7650M, you can play the latest high-graphical games with ease.

Operating System:
Get ready to work on the latest technology because this laptop has got the Windows 8 version which is the latest version of Windows as of now, pre-installed on this. This laptop has a 64-bit architecture.

Hard Disk :
The storage capacity of the hard disk is 500 GB which is enough for most of the computer users out there. The rpm of this SATA hard disk is 5400.

Display:
It has a 15.5 inch display with TFT color display. It has a screen resolution of 1366 X 768.

Ports:
It has a 3.0 USB port, two 2.0 USB ports, an HDMI port, a multi card slot, RJ45 LAN connector, and a headphone and a microphone jack. The laptop has a web camera with 1.3 mega pixel and powered with Exmor for PC which will help you to conduct video chatting with your loved ones.

Connectivity:
It has a wireless LAN type of IEEE 802.11 b/g/n with a maximum transmission and receipt speed of 150 Mbps. It also has a Bluetooth 4.0 version to help you connect your phone with the laptop to share data.

Other details:
The laptop has a battery backup of up to 4 hours. The touchpad of the laptop is gesture supported. It has got 'Clear Phase' and 'xLoud' audio technologies to enhance the audio experience. It has a DVD super multi drive.


Our review of Sony VAIO E15125CN laptop:

The Sony's VAIO E15125CN laptop is a great machine for people looking for a high performance device with an affordable price from Sony. The price is just Rs 37,990. The only thing that should have been upgraded was the RAM which is 2 GB. But, it's not a big deal as you can upgrade it up to 8 GB with 2 remaining slots. One of the pros of this laptop is that you will get a 1 GB dedicated memory for graphics which usually you have to install separately. Hence, you can perform graphical tasks like animation, designing and even playing your favorite games. So, this laptop can be a choice for many looking for an affordable quality product.

Read Sony VAIO Fit 15 touch laptop - a Windows 8 gaming laptop