Google Nexus 7 VS Apple iPad Mini tablet

Are you looking for comparison between Google Nexus 7 (32GB) table and Apple iPad Mini tablet. This article offers a feature wise comparison between the two devices. Read this article to know more details about the comparison of Google Nexus 7 (32GB) and Apple iPad Mini tablet.


Overview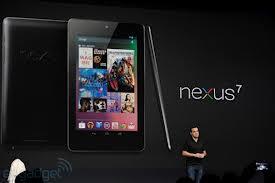 The competition is heating up in the world of pocket-sized handheld devices, the excellent Google Asus Nexus 7 tablet is now available in a 64GB variety. It has become a major opponent of the Apple iPad Mini tablet.


Comparison between Google Nexus 7 (32GB) tablet and Apple iPad Mini tablet
The Looks & the Feel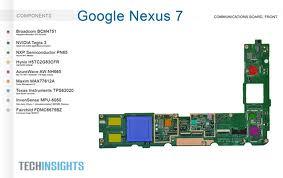 The Apple iPad Mini tablet and Google Nexus 7 tablet, both are the cool looking tablets. However, while the Nexus 7 is available only in the purple gray color, which is uniformly seen in the most of the tablets, the iPad mini is available with black and or purple and silver color combination.
More than experiencing, the cool looks of the PC tablets, what you surely look for, that is how it handles to hold in the palm of your hand? Is it heavy or bulky? Is it convenient to hold on to within one palm? With respect to the iPad Mini tablet, it has a larger screen display than the Nexus 7 tablet . It does not stand conveniently in the palm of your hand if your palm-width is medium-sized or small. What is more, the metallic substance offers to feel bad with Apple iPad tablet. However, the Nexus 7 tablet is not only good to hold but is also it is touch-wise good to feel and experience. Due to the rubber grip on the back panel, it provides a good grip, no blotchy fingerprint or scratches being left.

Weight

The Apple iPad mini is the winner in weight class, there is not any doubt about the weight of iPad as it is coming with just 312 grams. The Google Nexus 7 is coming with more weight than the iPad tablet. The Nexus 7 comes with 352 grams weight. However, the weight difference of these two tablets will not affect to the status of Google Nexus 7 and opt for the iPad mini. There are many more important features and specifications available to compare before making the vital decision for choosing the one tablet between these two.

Screen Display

You would like to prefer the tablet with a good width so the things would not be congested within narrow areas. Here is the iPad Mini is the best tablet. Its 7.8 inch screen is graduating, as part of the video or photo, it does not cut off the sides screens of streaming.

Read Apple iPad Air features, review & specifications