Budget Android Phablets available in market below Rs.15, 000: specs and prices

Are you looking for a suitable handset for yourself? This post covers specs and prices for some of such Phablets, available in the market with many user-friendly features. Read this post to find out your suitable option.


The cut-throat competition in market is compelling the companies to produce innovative multi-featured products. Observing the same, a new phenomenon of Phablets(combination of smartphone and tablet) was introduced by Samsung. The company brought Galaxy Note as its first Phablet in the market. This fusion is capable to do multiple tasks of both tablets as well as a smartphone.

But large number of products with similar specs and attractive look can confuse customers at mobile stores. The stylish look, attractive features, affordable prices, gifts and discounts are some temptations that can divert a customer to making wrong choices while searching a Phablet. So, one should carefully check out light weight, display size, features as well as system configuration before purchasing any device.

Find below the rundown of some budget handsets available in the market within price range of Rs 15,000.


Micromax A110 Canvas 2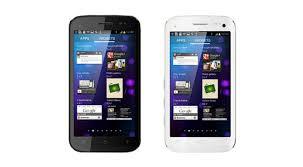 The Canvas 2 smartphone from Micromax helped this company to achieve higher growth in the domestic smartphone segment. This budget smartphone is the revamp version of canvas. Earlier to this, the Canvas was introduced by Micromax but soon discontinued to provide its more upgraded model. It features a 5-inch (12.7 cm) display screen with a 1GHz dual-core processor. And it runs on Android 4.0 aka Ice Cream Sandwitch operating platform.

You will find one 8MP rear camera with flash and autofocus as well a 0.3MP camera front end camera on this device. Its memory is expandable up to 32GB via microSD card and it has a Bluetooth 3.0 option for external connectivity. About power backup, this Micromax machine has a 2000mAh battery which gives 5 hours of talk time as well as 180 hours standby time to its users.


Pricing

The device is available at Rs 10,299 in the market.


Karbonn A30 Ta Fone with GPS and 3G support

This is another budget handset but with bigger display screen more suitable for users who like to play video games and spend most of their time in watching videos. It has a powerful battery backup and includes 3G connectivity network support. This smartphone features a 5.9 inch (15cm) display screen and is considered as one of the biggest screen smartphone available in market. This machine runs Android 4.0 operating system and encompasses a 1GHz dual-core processor. There are two cameras on the device, first 8MP rear camera and other 1.3MP front shooter. For connectivity, it includes 3G, Bluetooth, GPS and Wi-Fi also. The machine comes loaded with a 2500mAh battery support also.


Pricing

This is an affordable offer from Karbonn that will be priced at Rs 11,400 for customers.


Swipe F1 with 3G connectivity support

This affordable price ranged handset is most suitable for budget customers. The device features a 5 inch (12.7 cm) display and runs Android 4.0 operating system. Powered up by a 1GHz processor, it owns 4GB of internal storage which is expandable up to 32GB via microSD card. It has a 0.3MP front as well as a 5MP rear facing camera. For connectivity, it includes multiple ports including USB, Bluetooth, Wi-Fi and 3G. The machine comes packed with a 2500mAh battery support.


Pricing and availability

You can purchase this device for just Rs 8,999 in the market.


iBall Andi5C

iBall brought this smartphone in market with usual configuration of 5 inch (12.7 cm) display screen and Android 4.0 Ice Sandwitch operating platform. It houses 1GHz power engine and 4GB of RAM that is expandable up to 32GB. It is packed with a 0.3MP front and 5MP rear cameras and includes Wi-Fi, Bluetooth, microSD card slot for memory expansion, 3G connectivity support as well as a USB port for data transfer. For power backup support, there is a 2300mAh battery on device.


Pricing
It is available in the market for Rs 13,000


Byond PIII with dual SIM and 3G support

This is also one of the biggest screened smartphones available in market. Customers can enjoy seamless gaming and videos on this machine. With this device, a User can take advantage of big screen even at affordable prices. It features a 6-inch (15.2cm) TFT display screen and runs on Android 4.1 operating platform. Being powered up by a 1GHz dual-core processing unit the device couples to a 512 MB RAM and 4GB of internal storage. A microSD Card slot is also available to expand your system memory up to 32GB. It has a VGA front end and another 8MP rear-facing camera. Multiple connectivity options like dual SIM, 3G, Wi-Fi, GPS as well as GPRS supports available on Byond machine.


Pricing
It is available in the market for Rs 12,699


Zync Z5 with FM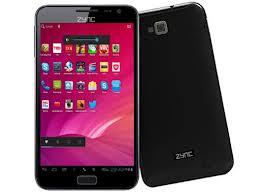 Zync also added a new device - named Z5 to its smartphone portfolio. The company kept the price of this device up to the reach of budget customers. With usual features, the device is suitable for users who love to play games, listening music and require higher rate of data transfer.
The machine features a 5-inch (12.7 cm) TFT display and runs on Android 4.0 operating platform. With a 1GHz dual-core power engine you will find 512MP of RAM on device. There is an 8MP rear facing camera with flash and a 0.3MP front shooter for video calling. Besides this, Bluetooth, 3G, Wi-Fi, USB, a microSD card slot and FM radio connectivity available on machine. It has 4GB of internal storage that you can expand to 32GB. It has a 2500mAh of battery for backup.


Pricing
It is available in the market for Rs 9,999


Steller Pinnacle Mi-530 with IPS display

Steller release this handset with a 13.4 cm (5.3 inch) IPS touch screen display which is powered up by a 1.2GHz dual-core processing unit. It has 1GB of RAM inside and operates on Google 4.0 operating system. Its two cameras include first 5MP front facing shooter and second 8MP rear facing. About storage, the machine comes with 16GB of built-in memory that can further be expanded up to 32GB using microSD card slot on device. Various connection ports such as Wi-Fi, 3G, Bluetooth, GPS, dual-SIM and micro-USB available on machine and it also comes loaded with a 2550mAh battery to allow user stay outside his office for longer.


Price
It is available in the market for Rs 13,999

Read Micromax Canvas Doodle 4 - A preview