HCL ME XITE M 2025 B: Specs, features and price with offers at online stores

Are you searching for a laptop with i3 processor? HCL is one of the leading manufacturers who released many latest processor laptops. Here is a product 'HCL ME XITE M 2025 B' from HCL. This laptop featured with i3 processor with latest technology and 4 GB RAM. In this article, I have reviewed this product about its specs, features and its price. Just go through this article, if you are interested to buy an HCL product and want to have complete information before buying it.


Introduction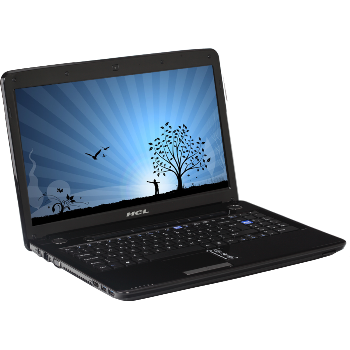 HCL, the leading manufacturer of desktops, laptops and tablets have released an innovative model named HCL ME XITE M 2025 B which has elegant appearance and beautiful style. It is a second generation model with a i3 processor. Ram capacity is about 4 GB DDR3 with internal storage of 500 GB. Windows 7 is pre-installed in this laptop and you can update this OS with its latest windows 8. Its full specifications and features and prices with some special offers, given by various online stores have been furnished by me here. Have a look at this.


Specifications and features

Several specifications and its new features are listed and described below. Read to grab the information at your best.

Key specifications - Operating system and processor
This laptop comes with 'Windows 7 Home Basic' and its processor is from popular Intel which is Core i3 2328M here. This is second generation model. Speaking about the processor specifications, it is clocked up with the Hyper-threading technology, Enhanced speed step Technology and Intel turbo boost technology, which is of a super fast function of processor.

Memory and Storage
RAM is built with 4 GB, which is presently high end and Intel fast Memory Access is the newest technology used with this 4 GB DDR3 and this laptop holds an internal storage capacity of 500 GB. Thus, you can store your files, documents, audios, videos and other backups for software on this huge capacity storage 500 GB. The speed will be awesome with these latest technologies.

Key features
The key features like input/output ports, battery and other connectivity are given below for your reference. Have a look to find more. I/O Ports are available with USB 2.0 in 2 numbers and one RJ 45 (LAN port) VGA Port, HDMI are present with this model. 3G SIM card slot is not provided. Charging can be done through DC in Jack which is present here and a single Mic-in is built with this laptop. The laptop weighs approximately 2.6 Kg without power adapter.

Coming to the Battery and its life Li-ion Battery made up of 6 cells, which can stand up to 5 hrs under standard testing conditions.
10/100/1000 Mbps Gigabit Ethernet controller is present to make LAN connection and Keyboard is made of QWERTY standard full size Chocolate type keypad with 99 Keys, including functional keys

Speaking to the connectivity, Bluetooth is Inbuilt with laptop and WLAN is provided by IEEE 802.11 b/g/n. Chipset for this laptop is of mobile Intel HM65 Express type. Slim DVD super multi drive is framed by Multi-format DVD drive which supports reading and writing of CD-R/RW, DVD±R and DVD±RW. Card Reader can be used, which is 4 in 1 card reader. Coming to the sound, 2 Stereo speaker system, 2.0 Watts each is given.

Appearance and display dimensions: This laptop is available with this Burgundy Red color with IMR finish and Display is being 15.6" LED backlit screen with native Resolution of 1366 x 768 having 16:9 aspect ratio.


Miscellaneous

Softwares and bundles available with this laptop are, EC2 Data Recovery Software preloaded, 3 years McAfee, One year manufacturer warranty with unique 24 x 7 x 365 days helpline support and free ME Back Pack will be gifted on the purchase. 9 months warranty is given which can be extended to 15 months if registration of machine done within first month of purchase. You have to send a mail to hcltouch.reg@hcl.com for geting extension. This laptop is coded with a product code 'AE1V3329-X'.


Price with offers at online stores

At official website: This laptop is available at the HCL online site with an offer price of Rs 35,700. The actual price is Rs 37,990. So you can save upto Rs 2,290 and also you can get a bag for keeping this laptop. This bag is shown here.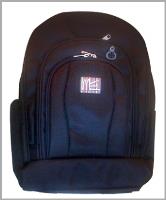 At Naaptol: Naaptol deals this product and its price here is Rs 39,230 which is slightly less that the original price.

Smartstore: It is also one of the online store, where you can opt this laptop at the price of Rs 39,238. At official website.

Read HCL ME G1 tablet price in India, features and specifications