Games review of top social games by Zynga on Facebook

The following article discusses about some top social games like Farm Ville, City Ville, Castle Ville, Empires and Allies, Mafia Wars etc on Facebook. The readers may go through this article and get informed about the top social games by Zynga on Facebook.


About Zynga and Facebook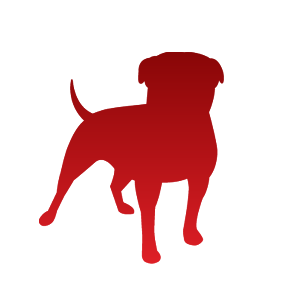 You all are well aware about Mark Zuckerberg's Facebook. It is a social website where millions of people connect with each other. Although, there are many other social website like Twitter, Google+, LinkedIn, MySpace etc, Facebook stands on the top. This social website doesn't only mean uploading photos, videos, statuses, posts etc but also facilitates its users to play some top class online games. You can play Facebook games with your Facebook friends like any other multi-player game you play on PC via LAN or Bluetooth.

Facebook games are quite interesting and are made for both children and elders. There are 1000s of games including arcade, puzzle, hidden, cave, and farm and mafia etc. And all are secure and safe to play. These games are developed by various companies like Zynga, Zapak etc which are interlinked with Facebook network.

Now let's discuss what Zynga has brought for us? Zynga is the top game developing company on Facebook. Many years back Zynga introduced such games on Facebook which not only increased its popularity, but also made profits worth millions. Following are some top rated games by Zynga on Facebook


Farm Ville (FV)

Farm Ville is one among the top rated games which Zynga has ever provided on Facebook. It is a farm game and is meant for everyone to play, enjoy and get entertained as well. In this game you get a plot of land (10x10) at the beginning and you are supposed to farm over it and tame your pets. You can grow crops like soybeans, artichokes, strawberries and eggplant on the initial levels and when you grow bigger and bigger, you will be able to grow 100s of crops giving you maximum income (coins) and experience points (XPs). Facebook games are social ones, so you can invite your friends to play Farm Ville game with you. This game is played by millions of users on Facebook and you can also play this game here.

My personal experience with Farm Ville game
I was a daily player of Farm Ville on Facebook. I went on playing this game since 2010 and have a personal experience about this game. This game is really productive and creative. You have your own plot and you serve here as a farmer, helper and a builder. When I used to play FV, I used to till the land, seed it and harvest the crops. I also used to be a daily helper of my FV neighbors. And builder in the sense of that Farm Ville offers many structures to be built and snatch coins out of them. Like, you can have chicken coop for keeping hens, dairy farm for keeping cows, sheep pen for keeping sheep and stables for keeping horses and ponies and much more.


City Ville (CV)

When City Ville game was introduced on Facebook, it attracted 100K players in just a week. Today we see, City Ville is a well-known social game and is played by millions of Facebook users. The name of this game reflects its whole scene, legacy, versatility, motive and entertainment factor. You are supposed to set up your own city and you are the mayor. Built a lot (including Govt. properties, houses, some farm estates, sky scrapers and lots more) and gain a lot. You may also invite your friends to join your neighborhood and start helping them out in the following manner:

1. Sometimes your friends may run out of energy in City Ville. Help them by sending free energy packs and boosts.
2. Always send gifts to your friends. It will ensure your respect in their cities and surely they will send that gift in return.
3. Do accept the requests and gifts which your friends/neighbors send to you. This will ensure that you're a helping hand to them enhancing trust in your friendly behavior.
4. Visit your friends' cities and serve all 5 clicks of helping, every day.

My personal experience with City Ville game
I remember the day when I started playing City Ville and I tell you that this game suited my interests. I was always in search of such type of games and never have thought that the game which I wanted will be launched by Zynga on Facebook. The date lies in between 2011-2012 (when City Ville was launched) and till now, I am a fan of it and Zynga.


Empires and Allies (E&A)

In the history of Zynga and Facebook, Empires and Allies have crossed over the limits of Arcade/Adventure games category. This game has also remained among the top 5 games of 2012 on Facebook and here also, the credit goes to Zynga. In this game, you handle a power (empire) from the beginning and are supposed to increase your power by setting up many units and upgrading them from level to level. If you have the courage, you can invade your neighbors and set up your rule over theirs or otherwise you will be seized against evil. If you are a helper towards your neighbor's empires, you earn red hearts and if you are an invader, you earn black hearts. Use the hearts to buy many power-ups like missiles, accuracy increase, nukes etc for better results while invading or defending. You should cross the limits, defeat the powers and rule over the world of Empires and Allies.

My personal experience with Empires and Allies game
I was a late user of this game. I remember when I was at level 10; one of my neighbors was on level 65. This decreased my interest towards E&A rapidly and after some months, I was no longer its daily player. I left the game when I was at level 32, where as many have crossed the limit of levels of 70, 80, 85 and so on.


Mafia Wars

This game is quite interesting and hilarious. You are the don and you need to empower your whole area to dominate over other dons. Defeat your rivals and wage wars against them if you dare to. Do quick jobs to get cash and loot weapons from them. Invest in many buildings like warehouses, meat shops, garages etc to gain hourly income and upgrade them level after level to increase the net upkeep. Also invite your friends to join your crew/mob and unleash your power to the maximum. Use energy boosts to gain energy from time to time and get to hospital when you need to regain your health status. You need to be the Mafia Don in Mafia Wars.

My personal experience with Mafia Wars game
I think it is my luck that I found Zynga games at an earlier stage (when I started to play games on Facebook), otherwise I may have missed the entertainment and amusement. Mafia wars are an RPG game which means that you play a game like on paper. This game is interesting and is quite safe and secure. I think Mafia Wars is best choice for children to play because your mind doesn't get caught up by this game. You just play, miss, win, invest, quit and that is all for the day. Like other games by Zynga, Mafia Wars is something different to be used and played daily. Yet I have crossed many hundred levels of this game.


Frontier Ville or Pioneer Trial

This game is quite an old game but it has stood at its place of top games on Facebook. Frontier Ville is played by millions of Facebook users and is nowadays called as Pioneer Trail. In this game you hold a plot of land enveloped by lots of weeds, bushes and stones. First you need to clear the land and then you will be able to use that. You can farm on some portion, build many useful things and buildings such as wagons, huts and much more. You also can domesticate and tame many animals like sheep, goats, chickens etc for the purpose of coins. Be the neighbor of your friends and share your experience and frontier escape with them. Help and gift them always and you will be helped and gifted in return. Simply, complete the Frontier/Pioneer quest with your friends and set an example.

My personal experience with Frontier Ville game
When I started to play Frontier Ville, I was pretty much amazed and amused by its natural style. You get a plot full of natural obstacles like stones, trees, bushes and need to work hard in making your land clear for further step. You tame many animals and in return you get coins. You start farming on one portion of your plot to gain more and more. Almost you are eager and greedy to gain and to decorate your Frontier zone. Yet this is an old Facebook game by Zynga but really I tell you here, "Old is Gold". I suggest all of you to play this game and seek beauty and entertainment.


Castle Ville

Castle Ville is the game for those who dream of being a peaceful king or a peaceful queen. This game provides you a perfect and stylish interface and lets you do monarchical duties, activities and tasks. You start with a small kingdom and you are supposed to expand it to make a vast empire. But remember one thing, that you are a king or queen; so, in that sense you are expand your kingdom to the extreme. You can farm aside and build many buildings and expand your empire by their net income (coins). You may invite your friends to join your neighborhood and start messing out.

Also Check Out: Google+ game: Zynga Poker review

My personal experience with Castle Ville game
I think Castle Ville is a versatile and far sighted game. You begin a kingdom, improved it and you start showing it off to your friends. It seems like an interesting and entertaining game and surely it would be. After the 15th day of its release, I started playing out with it and I was impressed by its versatility and freedom to play. And for sure, I would suggest you to play Castle Ville game.


Conclusion

I think Zynga is a mile stone for FB gaming and the games like FV, CV, E&A, Mafia Wars, Frontier Ville or Pioneer Trial and Castle are the mile stones gained by Zynga on Facebook from time to time. And I tell you that from the day I started playing Facebook games, I have never played any other game launched by other than Zynga.