X Construction Android game tips, tricks and walkthrough

X Construction is an Andriod game available for free. X Construction game is about constructing a bridge and you will be provided with limited amount of materials. In this article you can get tips, tricks and wlakthrough of X Construction game.


X Construction is a brain and puzzle category Android game developed by CrossConstruct. Here I have covered only the details about X Construction Lite free version. The tips and tricks given here will also work for paid version. In free version you are allowed to build up to nine crossing constructions. There will be number of crossing in paid version. Paid version cost you $1 (50 Indian Rupee)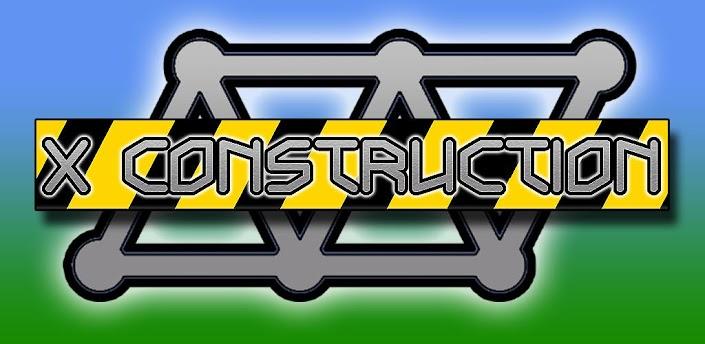 How to play

In X Construction, you need to form triangles using the available number of iron rods. If you watch the screen closely you can see several dotted lines. Use those dots to form a triangle, only triangular structures make your bridge sturdy. In crossing 8 (level 8) you will be provided with iron rope but I don't know how to use it. I completed all the crossing without using the iron rope. If you have any idea about the rope just comment it below.


Time required to complete X Construction

You can complete this game in one day. I don't know about paid version. To complete quicker, just think about the probable minimum number of triangle you can form. I found crossing 8 and crossing 9 difficult to complete. In last two stages I got confused with the iron ropes, afterwards I decided not to use them.

Also Read: Top 5 free action Android games of 2015


Tips and tricks

I think you have noticed cell phone towers. You need to make a similar construction. Cell phone towers have four V-shaped basement and whole structure is joined using triangular structure. Follow the same method to construct the bridge. It's just my opinion, if you have your own idea then implement it. Below I have given step by step tips.

Step 1 - Join the main passage straightly. Don't make cross passages it make trains to derail.
Step 2 – Make a V-shaped basement on the ground. I tried many basements but it didn't work. Make sure that you haven't made inverted V.
Step 3 - From the basement form triangle to support at least two nodes of the main passage.
Step 4 - All triangular nodes need support. You can check it by allowing the train to move over the passage. Place supportive grid in collapsing spots.
Step 5 - For long passage try to form hexagon (hexagon is a combination of six triangles).

Following this above tips you can complete X Construction demo version easily.


Walkthrough

I recorded all the levels with my camera and posted in Youtube. If you struck on any level just watch the video below to complete it. Below is the walkthrough of X Construction Lite version.



Similar games like X Construction

I hope many users will be addicted with this game. After completing this game, I searched and found many games similar to X Construction. Below is some of the game with same concept.

(1) Bridge Architect Lite
(2) Wooden Construction
(3) Link
(4) Bridge Constructor
(5) Build A Crossing
(6) Bridge Construction Kit

I tried all the games listed above. It ain't impressed me like X Construction. If you are addicted to this game just try the paid version. Comment your tips, tricks and experience below.