Acer Liquid E1, Liquid Z2 smartphones Specifications and Prices in UK and France

Acer Liquid E1, Liquid Z2 smartphones - full specifications, features and price in UK, France and procedure to buy it online are given here. Countries like Belgium, Netherlands, Ukraine, Russia, and Italy will get the first taste of the device. Unveiled officially before the 2013 Mobile World Congress, these two new budget friendly handsets from Acer would deliver respectable performances at a low price tag.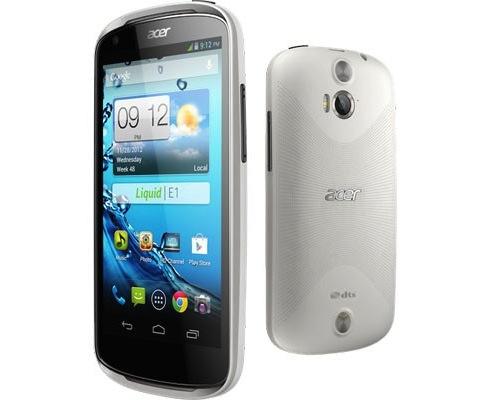 While the high end smartphones are dominating the tech arena, Acer would make an entry into the Mobile World Congress 2013, held at Barcelona, with couple of budget friendly feature phones, exclusively made for those who wish to own a device, which could deliver respectable performance at a low price tag. Coming under a new design in pearl white and carbon black colours, both Acer Liquid E1 and Z2 will be the most discussed devices in the coming weeks. Updated with the Android Jelly Bean 4.1 OS, the entry–level phones from Acer will be rolling out in various countries.


Acer Liquid E1 specifications and features

Acer Liquid E1 spots a 4.5-inch qHD display with 960 x 540 resolutions. Powered by a 1GHz Dual Core processor and 1GB RAM, the phone runs on Android 4.1 Jelly Bean OS. A 5MP rear camera with flash LED and 0.3MP VGA quality front camera for video chatting is equipped with Acer Liquid E1. 4GB of internal memory would serve as the soul which can be expanded using a micro SD card. Wi-FI 802.11 b/g/n, Bluetooth 3.0+EDR, GPS and Dual SIM can be used to transfer data.

The handsets will also be available in carbon black or pearl white. Some of the additional features include FM Radio, Float Caller, Mood Agent, DTS Sound, Acer UI 5.0, AcerCloud, Google Search, Google Gallery/Music, Gmail, Gtalk, GooglePlay Store, YouTube, Polaris Office Editor, Swype text input etc. The unique Float Caller notification would serve the users without any interruption of incoming calls or messages, but a notification window pops up and let users take calls or reply messages faster.

The Liquid E1 features dual-speaker system with DTS Sound making the users to enjoy music already stored or from their PC through AcerCloud. The AcerCloud which comes free an all new products will let users easily retrieve, enjoy and share contents like multimedia and data files using various computing devices. A Li-Ion 1760 mAh battery, which could provide ample life, comes along with Acer Liquid E1 phone.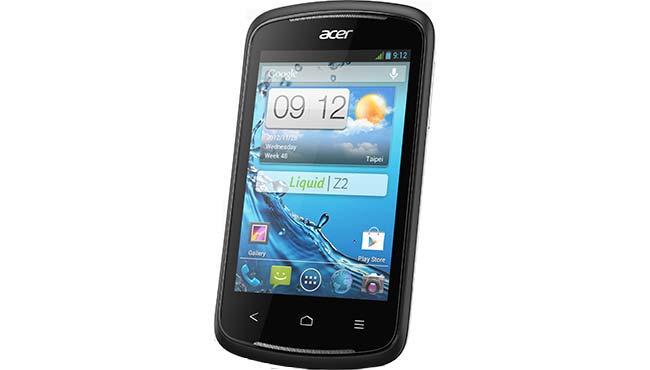 Acer Liquid Z2 specifications and features

The Acer Liquid Z2 is having a 3.5-inch HVGA display with 480x320 resolutions. With 1GHz Qualcomm MSM7227A Snapdragon processor and 512MB RAM, the phone delivers quick results while browsing or transferring data. Acer Liquid Z2 runs on Android 4.1 Jelly Bean Operating System. Two camera versions, either 3-megapixels or 5-megapixels will be offered. Regarding the internal storage, 4 GB memory is being spotted which can be later expanded using a micro SD card.

Wi-FI 802.11 b/g/n, Bluetooth 3.0+EDR, GPS and Dual SIM (optional) can be used for connectivity. As seen in Acer Liquid E1, all additional features including FM Radio, Google Play Store, YouTube, SRS Sound, Swype text input can be found in Liquid Z2 phone too. A 1300 mAh battery, which can provide 440 hours of standby time and 4 hours of talktime is equipped with the device.


Acer Liquid E1, Liquid Z2 price and availability

The Acer Liquid E1 and Z2 will be available for purchase in Europe including countries like France, Belgium, Netherlands , Ukraine, Russia, UK and Italy. The phones would reach hands through selective, retail, telco, and various online channels. Acer Liquid E1 will cost 199 - 229 Euros, 170 Pound or $270-$310. On the other hand the Acer Liquid Z2 is priced at €100 - €130 ($134-$175). Already, the Liquid Z2 is ready for pre orders at Asda in the UK. The pre-order price is £90 (€100) and would start shipping on 28th February.