Wikipad Gaming Tablet Review | Features

Are you looking for a perfect tablet especially for gaming? Here's the new Wikipad tablet which is ultimately designed for gaming. In this article you will get to know the awesome features of this tablet.


If you are bored of the normal style of playing games with tablets, then here's the solution to that. The Wikipad tablet will serve all your needs regarding gaming. It is specially designed to play games with its amazing controllers which will make you completely immersed into the game. Its 7 inch display with 16:10 ratio will definitely make your gaming much interesting. The latest Android version (4.1 Jelly Bean) will surely make the tablet easy as well as smooth to operate. There is also a 2 mega pixel camera which will fulfill most of your imaging needs. There are many more excellent features in this tablet which we shall see in this article. So let's start our tour on this tablet.

First of all we will explore the gaming abilities of the tablet because it is specially designed just for that.


The Controller:

The tablet comes with a dual-analog controller for playing games. The Wikipad gaming tablet has a great hardware as well as the perfect software specifications for a fantastic gaming experience. The controller is designed to fit completely in your hands and play your favorite game at the greatest comfort.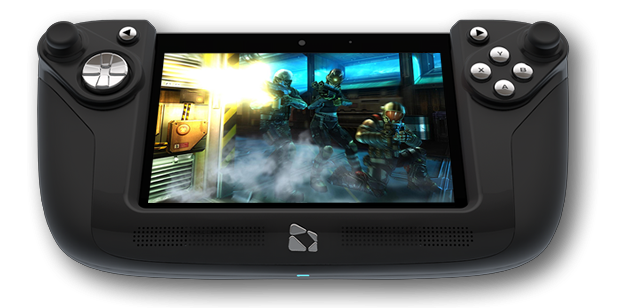 Included games:

The Wikipad has some well-known games included with it for free. The games include MadFinger's Dead Trigger, Distinctive Games Hockey Nations Tournament and MadFinger's new multi-player game ShadowGun: Dead Zone. All these games are optimized for perfect play with the controller.

Moreover you can take advantage of the Android Market by downloading the latest games from over 100,000 games available on the Google Play Store and Amazon App Store.

Read about comparison between Google Play Store and Amazon App Store.


Playstation Mobile certified:

You can take full advantage of PlayStation games because this is one of the only tablets which is certified for Sony PlayStation Mobile. The only thing you need to do is to download the game and enjoy playing.


Gaming Specifications:

The Wikipad is equipped with the NVIDIA Tegra mobile processor with quad-core CPU and 5th battery saver core. These specifications will deliver a lightning speed gaming experience with this device.

The tablet also has built-in Gyroscope, Compass, and 3-axis Accelerometer. This helps motion sensing more accurate leading to an amazing gaming experience. The controller is attached directly to the tablet so, there is a least latency which will make gaming perfect.

The tablet has a 7 inch HD display which claims to be equivalent to playing on a 60 inch flat TV screen.

If you detach the controller from the tablet it becomes a great device for a businessman. It has some great features apart from gaming which is described below: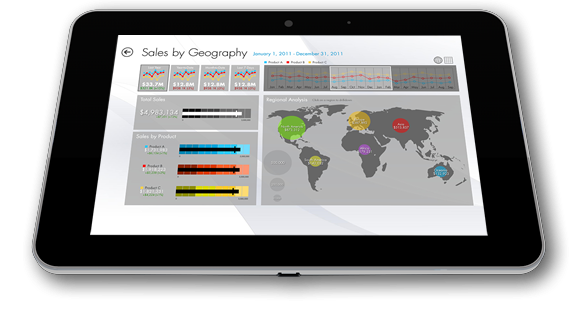 Android OS:

The tablet comes with the latest and most reliable operating system in all the versions of Android that is the version Android 4.1 Jelly Bean. With the latest Android OS on your tablet you can download the latest applications from the Android market place and enjoy them. It will provide you with excellent experience.


Browsing:

Google Chrome which is a browser by Google known for its lightning speed browsing capability is pre-installed in the Wikipad which will make your internet experience even more colorful.


Camera:

The tablet comes with a 2-megapixel front-facing camera. All your basic needs of photography will be met by this tablet. You can edit your photos and also send it to your family and friends with the gallery app available inside. You can also use this camera to conduct video calling using applications like Skype with Wikipad's built-in microphone.




Connectivity:

You can use the dual band Wi-Fi which will give you the benefit of connecting to the strongest Wi-Fi signals available around you.

This tablet has a Micro-USB in and out with the help of which you can transfer your data right on to your PC or MAC and vice versa.

You can connect all your Bluetooth devices with this tablet enabled by its latest Bluetooth version 4.0 with great speed. You can connect a mouse, keyboard or a headset to your device with ease using Bluetooth.

One of the amazing connectivity features of this tablet is its ability of HDMI out. With this you can stream your videos right to your TV in 1080p. You can also do this using Wi-Fi.


Battery life:

This tablet has a longer battery life than most of the other tablets out there. With its 4100mAH lithium polymer battery you can use this device continuously for 7 hours watching video.


Price:

This tablet has a price tag of $249 which will definitely be a tough competition to the other tablets.

Finally let's take a look at some of the technical specifications.



Processor:NVIDIA Tegra mobile processor with quad-core CPU and 5th battery-saver core and also a 12-core NVIDIA GPU.


Display:7 inch IPS display with 16:10 ratio viewing is available. It supports 5-point gesture on its capacitive touch screen. It also has got a scratch-resistant screen.


Storage:It has an internal memory of 1GB DDR3, Flash memory of 16 GB and a support for 32 GB micro SD.


Sensors:It has a 3-axis Accelerometer, e-Compass, Gyroscope and a GPS.


Weight:The tablet weighs 320 g and with the controller it weighs 760 g.


Conclusion:

To conclude, the Wikipad seems to be a great buy for its price. This tablet mainly aims gamers. So, if you are a gamer this is the perfect one for you. Even if you are not so interested in games it works well like a normal tablet with its high processor.

Read more on latest gaming tablets.