TP-Link 3G Wireless Wi-Fi Router - Features, product specs and price in India

The most portable 3G wireless Wi-Fi router released worldwide by TP-Link has released its portable router also in India. Read to know about TP-Link 3G Wi-Fi router (TL-MR3420) product reviews and features. Also know about the best TP-Link wireless router's ratings and price in India along with its pros and cons for better competition among other routers in India.


TP-link has shown a lot of promise and enthusiasm in past two years in field of Wi-Fi devices since it first came into light. TP-Link is a SOHO and SMB marketing network that entered the worldwide product distribution zone in 2005. Ever since it was launched in India in 2010 with its various electronic devices that included the TL-MR3420 3G/4G Wi-Fi router in the market, the organization stepped into another zone of success. The slow pace and huge comeback with its back to back release of electronic devices in 3G Wi-Fi routers have done tremendously well. Talking about the current product of TP-Link, it has drawn a good attention in India because of the reliability and credibility of features that are loaded within the system. The product which has caught high attention in Maharashtra, has been receiving well sighted response all over India. So lets take a look at the TP-Link's MR3420 wireless Wi-Fi router's speculations and its advantages, disadvantages over other 3G routers in India.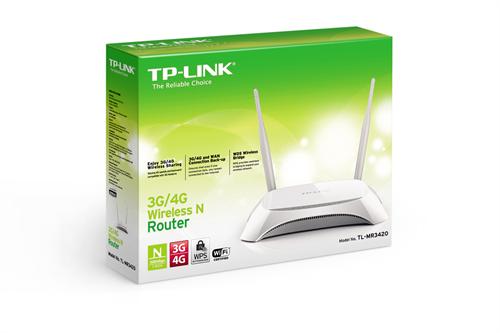 Features and specs details of TP-Link (TL-MR3420) Wireless router

1. Unique feature of back up compatibility provided with 3G modems providing a good high speed network connectivity up to 4G speed.

2. Even with a failure in the WAN connectivity, it ensures a safe and secure web browsing experience at a comfortable speed.

3. It has a unique feature of controlling admin option which enables users to allow/disallows people to access the 3G router connectivity through their wireless device hotspots.

4. It allows a good monitoring system where specific computers, laptops or PCs are allowed to control the usage of data transfer for as per IP addresses. It helps in saving extra data usages needlessly.

5. Good bandwidth and speed connectivity as per Standard buying guide of 3G routers along with wireless WDS bridge allowing users to connect and expand their network of Wi-Fi and internet connectivity.

6. Good security protection enabled. Versions of 64/128 bit WEP, WPA,WPA2-PSK encryptions are provided in the system for prevention of malicious content into any wireless devices.

7. Constant wireless connectivity covering about 300 Mbps speed constantly over a period of five continuous hours of web surfing.

Also Read: Top selling pocket 3G wireless routers

The device from TP-Link received good attention with its advanced web monitoring and security systems that made many customers happy while buying the product. Many of the reviewers say that with TP-Link developing so many Wi-Fi 3G routers, they will be spoilt for choices in selecting the best one for their appropriate network. Go through the product specifications and details of its software and security that has made it globally renown:

Product specification of TP-Link (TL-MR3420) 3G Wi-Fi router:

- General wireless standards: IEEE 802.11b, 802.11g, 802.11n
- Device bandwidth frequency: 2.4835 GHz
- Dimensional range: 8 x 5.4 x 1.7 inches
- Powerful productive interface: USB 2.0 port for LTE/HSUPA/HSDPA/EVDO, 10/100 LAN and WAN ports
- Software security: SPI Firewall, NAT Firewall, IP/URL filtering, Denial of service (DoS), Ping of death
- Security measures like WEP, WPA-PSK and WPA2-PSK supports the wireless feature.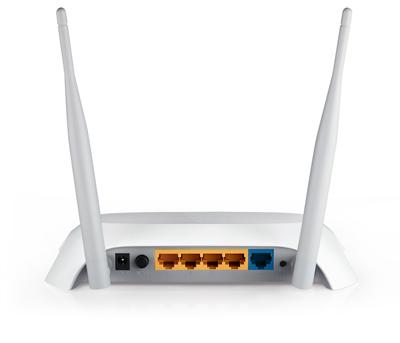 Pros and Cons of TP-Link (TL-MR3420) 3G Wi-Fi Router

TP-Link's TL-MR3420 version successfully brought over many changes and facets as compared to those speculations of its previous product of 3G Wi-Fi router 3020 version launched earlier. We received some of its exciting coverage that has made it look decent and really good along with its working abilities. Highly increased security system – WPA and WPA2 has been enabled providing strong protection over the lines. Another interesting strategy input from the company was its WAN connection back up network that helps users to keep logged in to their respective networks even if any failure occurs. Router is compatible to all the states and countries worldwide. The TP Link router and the Micromax 3G router both being quite handy are in tough competition with the current ratings.

There are few disadvantages that have shadowed the device, few of them being the battery standby period time that are continuously routing the device working functionality. Secondly its low data transfer capabilities, and the third reason for its disappointment is it's inability to have a greater reach within few metres. It has a low reach of about maximum 5 meters. Other features hold a strong statement of the device which has brought the company touch higher sales with the product.