Asus RT-N13U 3G Wi-Fi Router in India - Features, specs and product review

Are you looking for the best 3G Wi-Fi router of Asus? Read here all the details of Asus 3G Wi-Fi router RT-N13U features and product specification details. Details regarding its product price and ratings have also been covered. You may also read the pros and cons of the product for a better comparison among other 3G Wi-Fi products.


Talking about Asus, the giant US based tech company has shown a lot of promising counterparts with laptops and notebooks and also now with Desktop PCs. It was nevertheless lacking apart in any time with its 3G Wi-Fi routers availability in India since its inception in 2011. The company has seen unmatched records from its beginning of the sale with the RT N13U Product. There are couple more for Asus in terms of wireless 3G routers, but at par we are delivering you the best out of the three devices review. This particular device RT-N13U was on a high note since its inception in last year and has held a good review from around all its customers in India. Asus has been repeatedly mastering over its electronics market since years, therefore it was no wrong to say that even the 3G Wi-Fi routers would get a latest version within a single year of time. Yes that's right, the beta version of the router was technically made official by the company this year from August and too had a great inception as per the Latest 3G Wi-Fi routers reality records in the latest convention. In reality check, the hybrid version are also on a roll out next year if company reproduces such an extend measures. This particular gadget is compatible to work with professional work places and private houses which require automatic transmission manual. Take a short look at its features and specification that product offers along with its advantages and disadvantages supported with this particular device.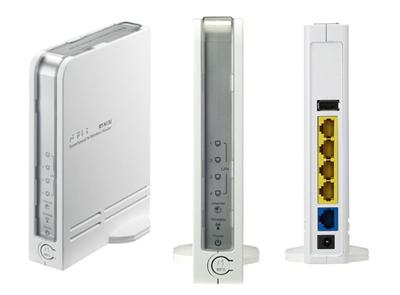 Features and Specs of Asus RT-N13U 3G Wi-Fi router device

1. Easy going auto detectable feature that checks the Wi-Fi enabled devices surrounded within a zone of 7 meters of device. Setup is hassle free and easy to use manual given for brief guidance.

2. The Asus have enabled the automatic printing transmission data. According to it, the it redirects the user's convenience for printing options. So automatic printing feature enabled with it which supports as long as six multiple users requests at a time. The printer must be a supportable one under its official working zones.

3. Users can change their access points simultaneously without any hesitations. The transmission is again automatic which helps in switching operational modes from Router to Repeater and from anyone to 3G Wi-Fi connectivity.

4. Really fast and enhanced downloading feature gives users the ultimate experience to download any data file in HTTP or FTP protocol format supporting speed up to 3G network. All you need to do is download a particular file supporting the option like Bit-torrent and you will get the permission immediately.

5. The Asus router will quickly enable customers its ultimate web experience by providing a true speed network and also without any kind of settings and setup which is really commendable. One unique feature it heralds is the quick access and brilliant workout feature which will redirect you to your homepage within seconds of connecting it.

6. Dr. Surf feature enabled to get you help during any kind of connection failure problems.

7. One can also connect the 3G USB dongle to get the speed unmatched for all the ultimate gaming experiences, faster web browsing, quicker download and key programming techniques.

Also Check Out: Best wireless routers with battery (travel use)

The product specifications involve the following data:

- Works on all stands of IEEE from 802.11n to IPv4
- WAN ports supports RJ45 for base. Ethernet supportability of 802.3 capacity and automatic cross over function built in.
- LAN ports have the same equipped facility with MDI-X cross over function
- Availability of one USB port connection.
- Reset button involved which will restore all changed settings to default settings
- Device weighs about 55 grams (0.55kg)
- Management options includes the powerful WAN bridge support, automatic / static internet access connection, Multicast proxy support built in, and has the dual link option supportability.
- Greater security reserve enabling the inbuilt feature of 128 bit WEP, WPA-PSK and WPA2-PSK.
- Operating frequency is 2.4GHz


Pros and Cons of Asus RT-N13U Wi-Fi 3G Router

The most interesting part that came out from the device was its data encryption feature developed from its previous release. It is basically protecting and securing your net surfing and confidential privacy. It has developed a private browsing session where users can browse without any data storage from the Wi-Fi router. Good firewall protection similar to Netgear MBRN 3000 Routers best in security and filtering feature has made it look really good. High operating network of greater frequency is something to say for.

The most ill natured part that brought the product a bit downfall was ability to handle more Wi-Fi connectors at a same time. Data transfer was reportedly said to drop when number of accessible routers were increased thereby lowering data transfer capability. So the safe number of visitors at a time can be three in number at a time. Non stop browsing speed got decreased after a suitable length of continuous work. So this is a part Asus should look forward to develop it more in their next release or update in 2013.

Price: Around 6K

Techulator's Ratings: 8.2/10