IBall Baton 3G Wi-Fi Router in India - Features, product review and price

iBall has recently released the iBall Baton router worldwide which has seen considerable success in few months of time. Read to know about iBall Baton (iB-W3GT150N) 3G Wi-Fi router in India Reviews and product features. Also quote the price and feature pros and cons of the product and comparison among other 3G routers in India.


One good standing comparison with Micromax is the technology giant iBall who has indeed came strong within 6 months of time. Particularly iBall has brought into the picture the existence and development of travel 3G routers for first time in India. This brand has been known all over and has a particular recognition abroad with its fast development. Talking about its router, it is sufficient for anyone for buy it and use the particular 3G support data connectivity for years without any hesitations and gadget complaints. The most beautiful and introspective part about the device is its mobility and ability to work with both 2G and 3G connectivity. The setup of the device is particularly very quick and works really well. The iBall Baton 3G Wi-Fi router has excellent network connectivity and tremendous transmission speed that can bring into the prospective of eliminating all wasteful practises to keep long wired net connectivity. The further Buying guide and tips to 3G Wi-Fi routers say that wireless router even works well when taken abroad or outside the country with its ability to catch up the network really well. Since iBall has its name even out of India, therefore reliability and product performance also smooths out the issue of irregular network zones. Here's a brief perspective note of iBall Baton Wi-Fi 3G Router details and its specifications along with its pros and cons that hold an edge over other 3G Wi-Fi devices.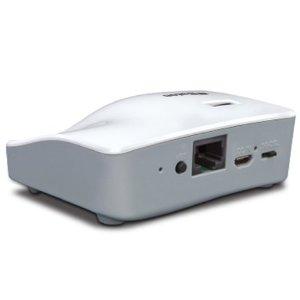 Features and Pros and Cons of iBall Baton 3G Router Travel Wi-Fi

1. It enables mobile Wi-Fi routers to catch up with it without any network disruption. Developed according to the IEEE 802.3 standard working.

2. Has a single USB port for data connectivity in computers and laptops. Has two ports for external 3G data connectivity to mobile and notebooks. Has a wider base for its network up to 15 metres. RJ-45 port LAN/WAN connectivity for internet access with speed up to 100 Mbps.

3. Internal antenna support which is of PIFA internally connected.

4. Switch enabled for changing the working zone from 3G connectivity router to WAN/LAN mode connectivity. This makes it perfect for handling both data transfer options at a same time.

5. Tough security developed that has a ranging capability from few metres so that unknown persons are kept away to prevent spam measures. WEP, WPA-PSK and WPA2-PSK standard software installed to keep measures of security tight and difficult to break apart.

6. The 3G Wi-Fi router has an approximate weight of 50 grams.

7. Wireless WAN developments like PPP for WCDMA/HSPA and EVDO systems. Wireless network works well with Wi-Fi hotspot network and PPPoE enabled for iBurst technology to engage usage of pro network for high speed internet access on .

Also Read: Top selling pocket 3G wireless routers


Pros and Cons of iBall Baton Wi-Fi 3G router device

The invention of the Baton by iBall team has surged opened the exciting competition in the Wi-Fi router market since the sleek and dyanamic design of the product has given the top flavour to the product. Apart from that, if you compare the inbuilt features of most of the Wi-Fi 3G Routers available in India, they cover a warranty coverage of one year, but iBall is extending and multiplying people's happiness with its two year warranty over all its router products which includes this. The operating temperature also made it look better in comparison with other devices. Optimal performance of the device is around 0 to 40 degree centigrade. Another good feature that is standing out against many routers available is the Management feature enabled within the device – UpnP and syslog feature are equipped in it. The auto reconnect feature along with dial on demand for WAN connectivity has made things quite easy to work with. The router is highly rated with Asus 3G Wi-Fi router release in India. Its usage in particular factories and educational campuses are making big mends already making it the top second product of the year 2011 in 3G Wi-Fi routers zone. Routing protocol installed featuring the use of software static route and dynamic route for versions RIP v1/v2.

There has been few nabbed backlog for the device that has hurt its reputation a bit. You can't say that device is optimally the perfect one unless you find yourself disgraceful in locating the faults that iBall hasn't took any measures yet. The battery capability to work with is really less. Provides a standard working of 2 hours with the ability of full power to maximum of 3 visitors connected at a time. Thereby this also reduces the standby time of the product. It has a standby time of 5 hours which is really less as compared to other products.

Standard Price in India: Around 5K

Techulator's ratings: 7.7/10