Cheap, better and latest PC tablet plus phone 9.7 inches display iberry AUXUS CoreX4 3G review

Are you looking for a cheap, better & latest PC tablet + phone with features comparable to any premier tablets, the iBerry Auxus CoreX4 3G Quad Core 1.6GHz Tablet + Phone 9.7" IPS 2GB RAM 3G SIM is the right choice. The device is available at pre-order price of Rs.15990 against an MRP of Rs.18000 which is half the price of devices with similar features. This article discusses the comparative features of iBerry Auxus and also gives a review of its technical specifications, price and availability in India.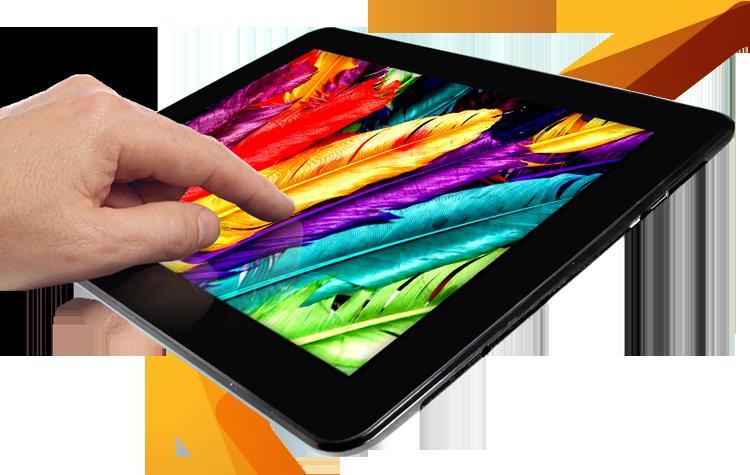 IBerry AUXUS Core X$ 3G tablet PC with 2GB DDRIII RAM at pre-order price of Rs.15990

IBerry AUXUS Core X$ 3G tablet PC is presently available at ebay.in and various distributors listed at the iBerryasia's official website on pre-booking price of Rs.15990. The booking has already started on January 5, 2013 and the delivery of the tablet will start from January 22, 2013. According to eBay, the world famous online shopper, they would send a 10 days time extension request to the buyer who places the order with the ebay.in. The default delivery time at eBay is 5 days. However, the buyer who places the order for iBerry AUXUS CoreX4 3G Tablet PC at pre-booking price must accept the request of eBay within 48 hours of receiving the request. The order placed by the buyer will be cancelled in case the buyer fails to accept the request of eBay within the laid down 48 hours time. The amount of the order will then be refunded to the buyer. It must be noted that the price of Rs.15,990 is meant only for those buyers whose orders will be received within the pre-booking period between January 5 and January 17, 2013. There being still a time of one week left the prospective buyers must grab the opportunity and get a benefit of Rs.2010 since the MRP of iBerry AUXUS CoreX4 3G Tablet PC will be fixed at Rs.18000.


Comparison of features and prices of iBerry Auxus CoreX4 3G with iPad2 and Samsung Galaxy Note.

The price differential with a slight difference in their features and specification is quite an eye opener and a surprise for the prospective buyers of tablets. Looking at the cheap price at which iBerry Auxus CoreX4 3G is available in the market will result in the changed minds of many of the prospective buyers. Let us look at the differences between the three products which do not seem to vary much as compared to the prices of the three devices. The CPU of the Apple's tablet is dual-core A5, and it is the same Exynos 4412 Quad-core for both Galaxy Note and iBerry Auxus. Frequency of 1.6 GHz in iBerry Auxus is more than 1.4 GHz of Galaxy Note and 1 GHz of iPad 2. RAM is same 2 GB in Galaxy Note and iBerry Auxus. It is not specified for iPad 2. Screen resolution is IPS 1027x768 for iPad 2 and iBerry Auxus, but it is LCD 1280x800 for Galaxy Note. There is the same Android ICS 4.0 OS for iBerry Auxus and Samsung Galaxy Note, but iPad 2 is supported by iOS. iPad 2 has Bluetooth 2.1 whereas it is 4.0 in iBerry Auxus and Galaxy Note. All the three are supported by GPS. Rear camera pixels are 960x720 px in iPad 2, 5 MP in Galaxy Note and 2 MP in iBerry Auxus. Is is Accelerometer sensors in iBerry Auxus and Accelerometer Gyroscope, Light in the rest of the two. IBerry Auxus has high battery configuration of 7200mah, whereas it is 7000mah and 6930mah for Galaxy Note and iPad 2 respectively. Apple's iPad 2 and iBerry Auxus weigh almost the same but the Galaxy Note is lighter by about 12g. With almost the same features in all the three devices compared here, the price difference is too much to be believed. Apple iPad 2 costs Rs. 32,900, Samsung Galaxy Note is priced at Rs. 37,500, but the iBerry Auxus is priced very low at Rs.15990 (Pre-order price) and even the MRP of Rs.18000 is half the price of the other two devices.


Features and Technical Specifications of iBerry AUXUS CoreX4 3G Tablet PC
The iBerry AUXUS CoreX4 3G Tablet PC is powered by ARM Quad-core processor and 2 GB DDRIII RAM., the Android ICS 4.0.4 chipset as OS and the Samsung Exynos 4412 Quad-core CPU.


The user can enjoy the clear, smooth and realistic effects with 9.7 inches IPS panel display body of screen resolution of 1024x768 pixels.


iBerry Auxus facilitates on the go internet connectivity and calling facility with its inbuilt 3G slim slot and Wi-F and i802.11 b/g/n Bluetooth v4.0 with A2DP Network
900/1800/2100MHz. .There is inbuilt 3G with phone support WCDMA/HSPA/GPRS/EDGE


Navigation is at your finger tips to move and visit the places of your choice with the GPS feature of the tablet.


GPU and gaming MALI provides a great platform for playing games.


To provide enough storage for the user, there is 16 GB in-built in the device. This is inclusive of partitions and OS. There is expandable memory slots for MicroSD which can be extended upto 64 GB.


iBerry Auxus has a rear 2 MP camera and 0.3 MP HDMI v1 with full HD 1080p.


7200 mAh battery gives a long and everlasting entertainment.


The iBerry Auxus weighs 612 g and has dimension 246x197 and has a great looking matte finish.


Also See: Best 5 budget voice calling 3G tablets under Rs 10,000


What you get in the sealed box on your delivery of iBerry AUXUS CoreX4 3G Tablet PC

Once you open the sealed box on delivery of your iBerry Auxus, ensure that it contains the following items:

iBerry Auxus CoreX4 3G Tablet PC


iBerry USB Cable 1 No.


iBerry Mini-USB to USB Connector 1 No.


iBerry Charger 1 No.


iBerry Auxus CoreX4 3G Manual 1 No.
Price, warranty & availability in India of iBerry AUXUS CoreX4 3G Tablet PC

iBerry AUXUS CoreX4 3G Tablet PC available at 10-day pre-booking offer price of Rs.15990 against its normal MRP of Rs.18000. When compare its price with its competitors, the device is for the grab even at the MRP which is just half the price of gadgets with almost similar features and specifications, as you must have noted above. The cheap and best tablet iBerry Auxus CoreX4 3G carries 1 year manufacturer's warranty. The buyer can visit any of the service centres mentioned in the official website of iBerry or just follow the link support.iBerry.asia for any warranty claims, warranty related information and support. The manufacturer can also be contact at the iBerry Toll-free No. at 1800 102 6242 between 10 am and 8 pm for any queries related to the product and warranty. The product is presently available at pre-order price at ebay.in online shop offering free shipping to all over India. The product is available at 0% EMI on ICICI, Citibank, HDFC and Standard Chartered Credit Cards. Queries related to purchase and delivery can also be made to the seller gadgetzz_world at +91 8608380402 between 12 noon and 7 pm. The device can also be purchased from over 32 distributors located in various cities all over India. The list of the distributors with their addresses and contact numbers is available at http://www.iBerry.asia/ourdistributors.php.


Conclusion

Concluding I must say that when pre-order offers are announced by manufacturers of electronic and communication devices like the one iBerry has made now, the buyers should not lose any time to strike the iron when it is hot and should immediately grab the opportunity to avail the discount of about 11% on the MRP as announced by the iBerry. The buyer can be rest assured that the device comes bundled of with most of the features of the modern tablet PCs. It fully supports Ms Office applications, flash and PDF. One can add 64 GB additional memory via MicroSD card to the built in memory of 16 GB. Since the device has in the inbuilt GPS chip, the GPS will work without any additional SIM. With the connector included in the supplied box, you can connect external hard disks or pen drives etc. to this device. With its size of 246x197x11mm and weight of 612 g, iBerry Auxus CoreX4 3G is an elegant device with its beautiful front, back, side, top and bottom looks. Like any other Android phone, you can even use your 2G GSM sim provided by any service providers like Vodaphone, Reliance or Docomo. One can expect the same indoor or outdoor brightness with this device as provided by other premium tabs as the IPS display used in this device is the same as in iPad 2. One can get 6+ hours of battery back up with this device even when you make a regular use of WiFi and watching movies. You can play full HD 1080p movies with this device. So, do not waste a minute and avail the offer of pre-order price at once.