Top 5 budget mobile phones under Rs.5,000 in India for 2013

This article discusses about the top 5 value phones under the budget of Rs.5,000 in Indian stores. There are a series of low-cost phones released in the past few months which are aimed at the market in 2013. Nokia Asha series phones lead the list with affordable mobiles and this article will be helpful for you to choose one under the cost of 5k. Read on.


Well, we have witnessed for a lot of changes in the mobile phone market over the years. We saw a lot of expensive premium smartphones with Android, Windows Phone 7 & 8 OS smartphones. And before a few years, all the touchscreen phones were too costly and we could not even think of buying them because of their cost. Now the things are changed a lot and anyone can have a touch and type phone or full touchscreen phone if he/she can spend at least 5k. Arrival of new Indian brands like Karbonn and Micromax has made tight competition to the giants like Nokia, Samsung and LG. For this reason, the giants are also introducing affordable budget-friendly phones for all class people. Here I am introducing you the top 5 budget phones in India that cost less than Rs.5000 and that are going to be trend in 2013. Let us discuss their features and price in detail.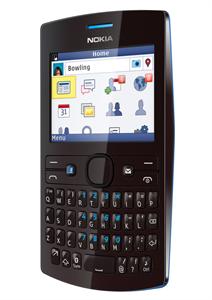 1. Nokia Asha 205

Price in India - Rs.3,349/-
Well, Nokia is Nokia always! They have always attracted the customers in India with their low-cost phones and this is another addition to it's brand. It is one of the latest launchings of Nokia, which has been released last month. Being a Series 40 phone, it is dual SIM and is equipped with 2.4 inch LCD Screen at a resolution of 240 x 320 pixels. It has QWERTY keypad and is specially designed for chatting purposes. The primary camera is only 0.3 mega pixel VGA but it has digital zooming and a Full Screen Viewfinder. Users say that this one delivers pictures with unbelievable quality. It has 64 MB internal memory and also an expansion slot of 32 GB using microSD cards. No 3G or Wi-Fi but you have got GPRS, EDGE, USB and Bluetooth for connectivity. The Li-Ion 1020 mAh standard battery is capable of giving a talk time of 11 hours and a standby of 608 hours. In addition to this, the phone is equipped with a FM radio. Being a chat phone, it is pre-loaded with a series of apps such as Nokia Mail, Google Talk, Facebook, Windows Live Messenger, Nokia Chat, eBuddy and also Nokia Money, Nokia Life etc.


2. Samsung Champ Deluxe Duos C3312

Price in India - Rs.3,700/-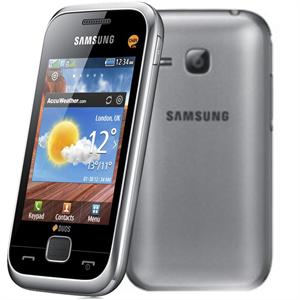 It is a full touch bar phone comes with 2.8 inches resistive touchscreen with 240 x 320 pixels display resolution. It is dual SIM, supports two GSM SIM cards with dual standby. It is attractive in the looks of the body and is 55 x 101.8 x 12.1 mm in dimension. It is packed with a decent camera of 1.3 mega pixel that is capable of shooting clear images and videos. It has 30 MB internal memory and is expandable up to 16 GB using microSD memory cards. The phone is powered by a Li-Ion 1000 mAh battery with a talk time of 15 hours and standby time of 500 hours. You have got a USB port in this phone for connectivity along with Bluetooth, GPRS and EDGE. For entertainment, this phone comes with an FM radio, a music player that plays MP3, WAV, eAAC format audios and a video player that plays H.264, MP4, WMV format videos. It has used 3D Sound Technology to enhance the music quality of the mp3 player. Facebook and Twitter apps are pre-installed in the device for chatting purposes. It is a good choice under the budget of 4k.

Also Check Out: Top budget smartphones in August 2015


3. Nokia Asha 200

Price in India - Rs.4,050/-
As you know, almost all the phones released in the Nokia's Asha series are well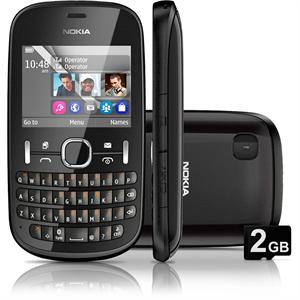 received by the customers in India. Specially created for middle class users, these phones made a trend in the mobile market across India. The Nokia Asha 200 is another Asha series QWERTY model dual SIM phone comes with dual standby support. It is a Series 40 OS phone with 32 MB RAM and is equipped with 2.4-inch TFT LCD screen that has a resolution of 320 x 240 pixels. This one has a 2 mega pixel back camera that features 4x digital zooming which allows you to click your life moments on the go. Video recording is also there with 176 x 144 pixels resolution and at 10 fps quality. Having 10 MB already in the phone, you can expand it up to 32 GB by inserting microSD memory cards. One of it's catchy feature is the Hot Swap capability which lets you take the SIM out without turning off the device. 7 hours talk time and up to 888 hours standby time are promised by it's Li-Ion 1430 mAh standard battery. Having no 3G or Wi-Fi, your options are GPRS, EDGE, Bluetooth and also there is a USB port for connectivity. You have got FM radio along with in-built music and video players. Facebook, Google Talk, Hotmail, Yahoo Mail and Ovi Mail are pre-installed in the device.



4. Nokia Asha 305

Price in Inda - Rs.4149/-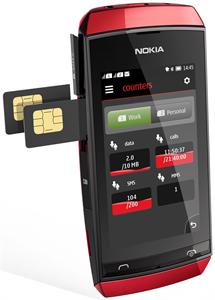 For those who are not aware, this is one of the most popular phones released in 2012. This phone has brought back Nokia into the tight mobile market in India. Having 3 layer-full touch with 3 inches LCD resistive touchscreen, this one is capable to understand your needs even with your nails. As you see in the image, it is catchy in style and is 53.8 x 110.3 x 12.8 mm in dimension with a weight of just 98 grams. It is packed with a 2 mega pixel camera that features digital zooming, Full Screen View Finder, white balance and auto exposure. The Asha 305 comes with a small memory of 10 MB but you can expand it up to 32 GB. The 32 MB RAM will enhance the speed of the device. This phone is pre-installed with Nokia Maps 2.0 and you also have GPRS, Blutooth and USB for connecting your device to other gadgets. Along with FM radio, it's music player will play MIDI, MP3, WAV audios and it's video player will play 3GPP, ASF, AVC, AVI, H.263, H.264, MP4, VC-1, WMV videos. The Li-Ion 1110 mAh battery which comes inside the phone is capable of giving a talktime of 14 hours and a standby of 528 hours. It is definitely the best of best under the cost of 5k.


5. Micromax Ninja 3 A57

Price in India - Rs.4,800/-
It is the costliest one in this budget and is feature rich.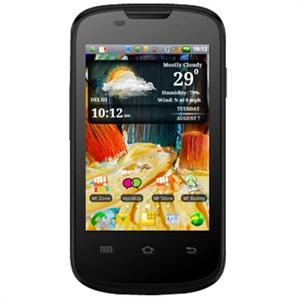 It is an Android phone that sports Android v2.3 Gingerbread operating system along with a 1 GHz Qualcomm Processor. The 256 MB RAM memory included in the device makes the system more fast and smooth in running. You will not feel any lag while playing games or running apps of any size. About the display, it is equipped with 3.5 inches TFT capacitive touchscreen with 320 x 480 pixels resolution and multi touch support. It's primary camera is of 3 mega pixels and there is no secondary camera. There is 512 MB ROM in-built in the device and you have got an expansion slot of 32 GB which can be used with microSD cards. The main pros of this device among the other 4 discussed here are, it has 3G and Wi-Fi along with GPRS, EDGE, Bluetooth, USB and GPS connectivities. You will have up to 8 hours talk time and 177 hours standby time with it's 1400 mAh Li-Ion battery. Almost all popular social apps along with other useful apps are pre-installed for your convenience and this could be the best choice if you are looking for an Android phone under 5k.