ZTE Nubia Z5: Specifications, features, review, price & availability in India

ZTE Nubia Z5 is the new smartphone from ZTE. Read the article to find its specifications, features, price, availability and our review.


ZTE Nubia Z5 is the new high end smartphone from ZTE. It will be available soon in the first quarter of 2013. More & more manufactures are looking these days to release high end smartphones for attracting customers.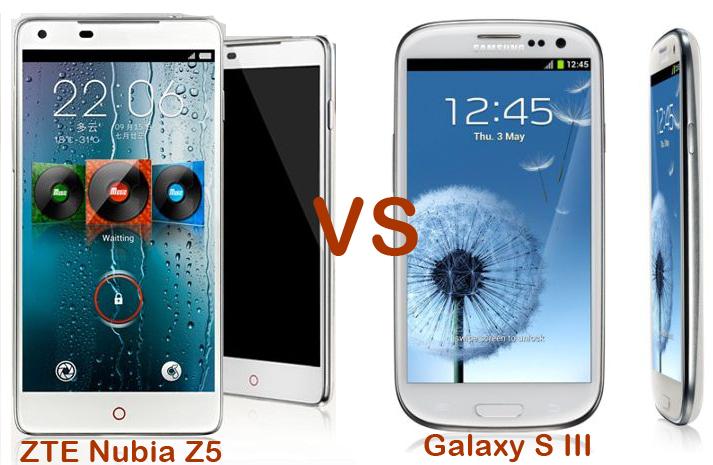 Features & specifications of ZTE Nubia Z5 :

Nubia Z5 has dimensions of 138 mm height, 69.2 mm width and 7.6 mm thickness. Its weight is 126 grams. Nubia Z5 is a 5 inch smartphone with a resolution of 1920 pixels height and 1080 pixels width. It has 441 ppi pixels density which gives high quality display. The touch interface is made of IPS LCD capacitive touch screen. It supports multi-touch capabilities and 16 million colors. The screen is scratch resistant. On its rear end, Nubia Z5 has a 13 mega pixels primary camera with flash and on its front, it has a 2 mega pixels secondary camera. This smartphone lacks auto focus feature. It supports geotagging and video recordings of up to 1920 x 1080 pixels. The internal memory is 32 GB and there is no external memory support. It has 2 GB RAM. It lacks external memory slot for storing data. This phone comes with Android 4.1 Jelly Bean operating system which is the latest operating system from Android. Nubia Z5 has 1.5 GHz Qualcomm Snapdragon S4 pro Quad- Core processor and Adreno 320 GPU processor which allows multi-tasking and better gaming experience. It is a 4G smartphone and supports only micro SIM card. It supports 2G, 3G and 4G services. Sensors like gyroscope, accelerometer sensor, ambient light sensor, proximity sensor & compass add to the functionality of this phone. Nubia Z5 supports Bluetooth v4.0, micro-USB, WLAN & NFC services. This phone has a standard 2300 mAh battery which allows 4-6 hours of talk time and 100-150 hours of standby time.


Price & availability of ZTE Nubia Z5 :

The price of Nubia Z5 is around $554 (Rs.30100 in India). This phone will be released in January, 2013. Its main drawbacks are lack of auto focus and external memory cards. Otherwise, it is a good smartphone.

Also Check Out: ZTE Grand SII - Techulator Review


Comparative analysis between ZTE Nubia Z5 & Samsung Galaxy S III :

Samsung Galaxy S III is the direct competitor of ZTE Nubia Z5. Galaxy S III has a 4.8 inch screen. Galaxy S III has less ppi pixel density (306 ppi), resolution (720 x 1280 pixels) and battery (2100 mAh battery) than Nubia Z5. Galaxy S III comes with 1.4 GHz Quad Core processor with 1 GB RAM. Nubia has a 32 GB internal memory. Nubia Z5 has a 1.5 GHz Quad Core processor with 2 GB RAM. It has a better processor than S III. External memory support is not available in Nubia Z5. S III has external memory support for up to 64 GB. S III has an 8 MP primary camera and a 1.9 secondary camera whereas Nubia Z5 has a 13 MP primary and a 2 MP secondary camera. The price of Samsung Galaxy S III is $625 (Rs.34000 in India). In my opinion, Nubia Z5 is a better smartphone than Galaxy S III.