Top 10 most expensive smartphones in the world

In this article we will see the most expensive smartphones. Here we lists top 10 of them. Price and short specification of the devices are provided. Read more to find the features and price of top 10 most expensive smartphones.


Technology has intervened in every aspect of our lives and it is for the betterment of it. Smartphones have become one of the inseparable aspects of one's life. Smartphones have become the sole status symbol these days and everyone likes to flaunt his/her beauty and spread the colors of jealousy all around. This post will enlist the top 10 most expensive smartphones of the year which will cause the heads to turn and faces to become red with jealousy.


10. Vertu Diamond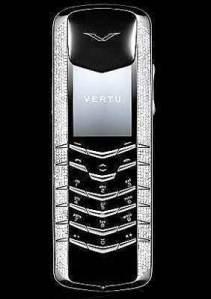 This phone is similar to its cousin the Vertu cobra but has a diamond bearing, ruby pining on its surface underlying all over its body. The keypad is composed of 8 carats diamond and the body is made up of the refined platinum that gives it a real shine especially around its edges. So far only 200 sets have been sold and it is said that the phone has the least market value but still it's too high as compared to the normal smartphones which puts it at the 10th position in this list.


9. Gresso Luxar Las Vegas Jackpot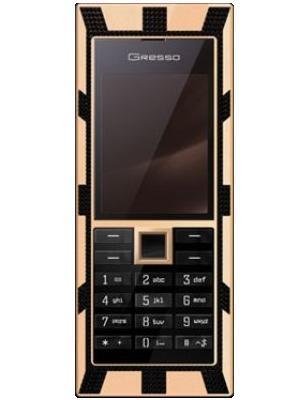 This cell phone is available in two types of variants and it is almost impossible to describe it in words. One if Luxar Las Vegas and the other one is Luxor Las Jackpot. Jackpot is a simpler version of the phone whereas the Vegas is composed of 18 Karat Gold and African Diamond worth 45.5 Carats on its back panel. It has a sapphire keypad and laser printed digits. The phone has a very royal appearance and so is its cost.


8. Nokia 8800 Arte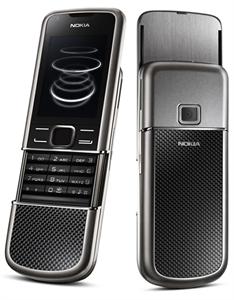 Peter Aloissan innovated this handset for Nokia. The phone consists of 680 pink diamonds and 21 carats of white gold. These pink diamonds caused its value to be priced around $ 134,000. The lines of diamond and white gold have been interweaved which gives it a really classic looks. The large navigation key is made of up of a pink gemstone that glitters perfectly. The handset is equipped with 680 features and operating modes and is worth dying for.


7. iPhone Princess Plus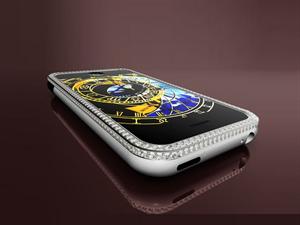 This is an iPhone bounded by two diamond rows, the princess cuts and the brilliant cuts. The phone just looks amazing and is actually amazing both in features and looks. There are 138 princesses cut diamonds and the rest are brilliant cuts. There are total of 17.75 carats of diamond and gold is worth 18 carats. It is priced around $ 176,400.


6. VIPN Black Diamond Smartphone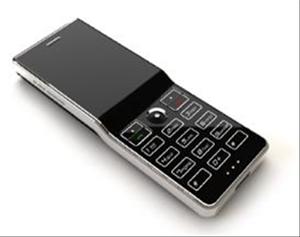 This is one of its kind black diamond smartphone from VIPN. It is slightly different form the other smartphones in this class as it is made up of titanium metal and polycarbonate material and has a 400 MHz clocked internal processor. The phone is priced way high at $ 300,000 which is for most of the people impossible to afford and that is the main thing that puts it at the 5th place in this list. The glistering and sparkling looks are not only attractive but are actually stimulating. The phone has a slim and smart feel with impeccable grip in your hands.


5. Vertu Signature Cobra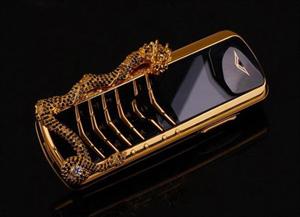 This is one of those really, really expensive smartphones which are only custom made and are owned by socialites who are very rich or who like to present them to their near and dear ones as a really unique gift for them. There are only 8 copies of this cell phone in the world and each of them is priced at $ 310,000. There are 21 engraved diamonds all over its body and the looks are further enhanced by 439 rubies and 2 emeralds. There is also a curly snake at the front of its body that makes is really wicked. There is also a ruby-less version of this phone that would cost you around $ 115,000.


4. The Diamond Crypto Smartphone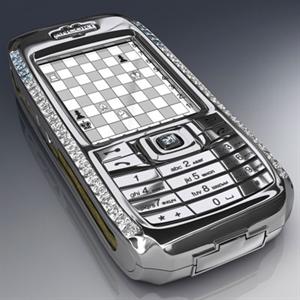 JSC Ancort which is famous for its jewelries has come up with this Diamond Crypto Smartphone that costs a whopping $ 1.3 Million. The phone looks amazing and is fully packed with features that are impossible to describe in this single post. The phone is covered with a platinum coating and 50 diamonds all over its body. Among them are 8 very rare blue diamonds. The navigation key bears a company logo made up of 18 carats of rose Gold. The phone has a high resolution TFT display and cryptographic argorith of 256 bits.


3. GoldVish Le million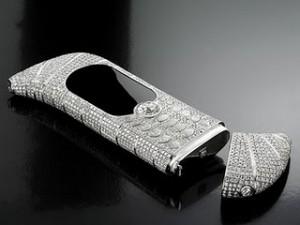 This phone is also a hell lot of expensive worth $ 1.3 Million but after you have a look at it, you will very well understand the cost considerations. GoldVish has always been admired as custom cell phone and watches manufacturer. The cell phone is adorned with White Gold worth 18 carats and 1800 WS 1 refined diamonds. This phone made it to the 2008 Guinness Book of World Records.


2. Gold Striker iPhone 3GS Supreme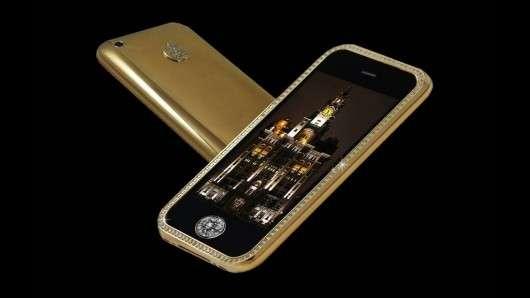 Oriented with gold and diamonds this is a classic royal smartphone presented to you by Apple. The strategic placements of diamonds and gold make it really prominent in looks and hell lot stylish. It has 271 grams of 22k pure gold, 7.1 carat diamonds and 53 precious gems sit on the boundary of the phone, the home button and the Apple logo. This phone has all the expected features in a cell phone and even more. This is the most expensive phone which is priced at $ 3.2 million.

Also Recommended: Sony Xperia Z5 Premium vs Samsung Galaxy Note Full Comparison- Battle Between The Flagships


1. Stuart Hughes iPhone 4 Diamond Rose Edition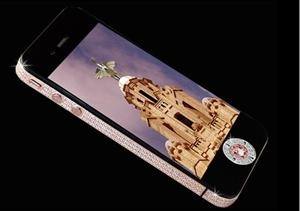 This is the most expensive smartphone ever designed on this planet and has been designed by Stuart Hughes who is a pioneer in armor jewelry. The 100 carat flawless rose diamonds are handmade and sit on the edges perfectly. The aluminum navigation key bears a pink diamond of 7.4 carats. The back Apple logo is made up of 53 diamonds. The phone costs $ 8 Million and only 2 such sets have been made.

So these were the most expensive phones that would really keep your heads high among your colleagues and family.