ZTE Grand S Review | Features and Specifications

ZTE Grand S, world's thinnest 5-inch full HD smartphone will soon make its debut at Consumer Electronics Show (CES) 2013. The article is also about ZTE Numia Z5, another 5 inch 1080p HD display device at CES.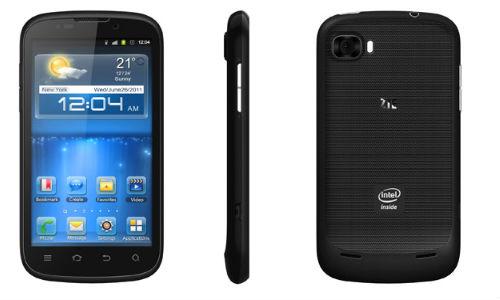 As the most awaited event Consumer Electronics Show (CES) is nearing, tech enthusiasts are trying to grab the names of new exciting products expected to be unveiled. With around 3,000 exhibitors in the mega event, the major attraction would be the new smartphones and tablets they launch. Phones with 5-inch display are the key focus of technology lovers around the globe. Even though HTC J Butterfly and HTC DROID DNA have made their presence in the market, more manufacturers are waiting to enthrall the viewers.

ZTE, a well-known tech firm will be a part of CES 2013. The firm is going to launch Grand S which is world's thinnest 5-inch full HD. Expected to be officially announced on January 8, this ZTE product will be racing against other 5 inch 1080p devices including Sony Z (Yuga), Oppo Find 5, HTC DROID DNA, Huawei Ascent Mate, ZTE Numbia and Sharp Aquos SH930W.


Specifications & features of ZTE Grand S :

The ZTE Grand S (Z753) spots a 5 inch HD display making it the thinnest device under its category. Powered by a quad Core Snapdragon S4 Processor, the phone will be having 2GB RAM. Coming to camera optics, a mammoth 13MP camera will give real life-like images. The ZTE Grand S is given ceramic, uni-body design, a slight camera hump and traditional Chinese styling.

As there is no confirmatory information about its price and availability, we will have to wait for an official announcement expected to be made on 8th January. Being the 4th large smartphone manufacturer, ZTE will surely create a buzz with the upcoming Grand S. It would be a strong contender for big-screen 1080p phones.


Features of ZTE Numia Z5, another device by ZTE at CES 2013 :

Meanwhile, another 5 inch 1080p HD display device dubbed as 'ZTE Numia Z5' would be officially launched on 26th December. ZTE Numia Z5 will also be seen in CES 2013. The basic features of this device are 1.5GHz quad-Core processor, Android Jelly Bean OS, 2GB RAM, 13MP rear camera and 2MP front camera.


Comparative analysis between ZTE Grand S & other smartphones :

With 5 inch 1080p devices getting popular, most of the smartphone manufacturers are putting in an extra effort in their products' improvisation. Along with ZTE Grand S, other mobile brands are also in race. It is commendable that the manufactures have put in time & effort to develop a camera of 12MP which will surely be appreciated by photography lovers. Most of the smartphones today come with Android Jelly Bean OS and superior processors.

There are only a handful of 5 inch smartphones with 1080p screens at CES. Among these smartphones, ZTE Grand S will be a center of attraction with its amazing features. It is expected to give a tough fight to its competitors: HTC J Butterfly (HTC Droid DNA), Sony Z, Oppo Find 5 and many more.