Pyramid Racing Android Game Review | Walkthrough, Gameplay, Tips

Read all about the game Pyramid Racing and know what all is in this game. Go through the review along with the pros and cons to get a feel about the game. Know the tips and tricks and use of walkthrough to have the full fun of this game.


Pros: Great graphics, highly addictive gameplay, intelligently laid out maps and missions with different levels to keep you occupied and interested.
Cons: Large size game set up which will slow down devices will less processing power.

Less controls and extreme fun is the quality of motion sensing game. Tired of pushing the buttons and messy controls then turn yourself to motion games which are highly addictive and surely you are not going to feel sorry to try these games if you have not done till now. Pyramid Racing game is a new game on for Android on Google Play which is a complete sensor based game. let's move ahead with the review of the game.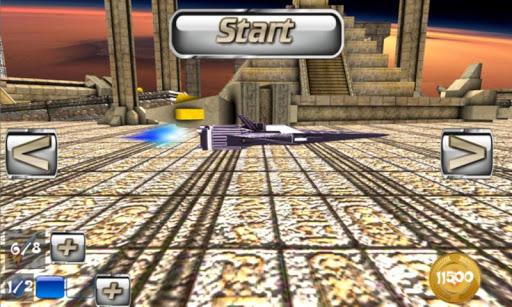 Control your flying jet while holding your phone like you are holding the steering of the jet and take it through the various hurdles in your path. Tale a look at the features and know how to play it.


How to play

1. Download and install the game to your Android phone.
2. On starting the game you will see the option of start, just touch on that and you will get two modes to start with.
3. Survival and Mission mode are there and you have to select one of them.
4. Survival mode play is an indefinite style of play where you go on playing as long as you are not tired of it and is suggested if you are just starting with the game.
5. Mission mode play is where you will get a mission where you have to complete levels and after clearing levels of a individual mission you will get new missions.
6. Just move the screen and prevent the plane from hitting the pyramid or boxes coming in your way and you can also touch the screen to fire and blast the pyramids to remove from the way but you will be having limited number of bullets.
7. Play and play and clear all the levels to become the king of the game.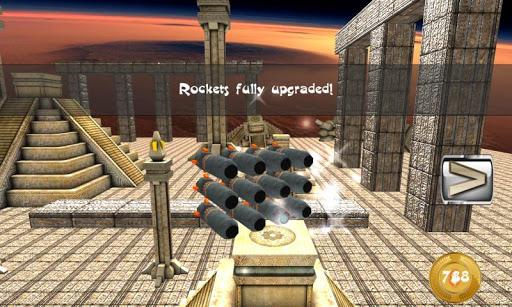 Features

1. Clear levels and you can have option to change the jets and you will be having very powerful and colorful jets.
2. Unexpected blocks in your way to make you go crazy and move with the game.
3. Magnet power will allow you to attract coins which are helpful to buy you new jets and another power allow you to be unbeatable which means if you hit the block there will be no effect.
4. Mission mode in which you will have some bullets and you have to hit your target and in some missions you have to collect certain number of coins to clear that level and many more missions which will not let you wish to leave the game.
5. Nice graphics and speed with colorful jets with full of surprises... this game is superb.
6. 3D effects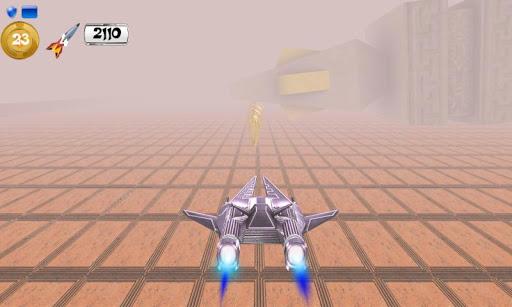 Tips to play

1. Don't move your eyes from the screen that is the need of motion sensor games, so be careful.
2. Collect all the coins to upgrade the jets.
3. If you are out of bullets you can tackle the blocks by moving away from the blocks.


Review

The users have rated it with 4.5 and reviews shows that it is a must have game. great graphics, great power-ups, full of adventure and full of excitement, this is in a way a complete game with complete features and offers a lot to its games. Don't wait, just download the game and give it a try and other things the game will do itself. It will bring you your childhood memories back with its similarity to games like RAIDEN. Better graphical designing could have led the game to its peak. The developer is looking to update the game by changing the graphic design and making it look better and best for the gamer. Its larger size may be a problem as it requires a good amount of space and can make your phone a little bit slower but it depends on your phone and the Android version you are using.


Wrap up

A simple and nice looking game with easy control which is a perfect combination for the user, so in my opinion one should download the game and definitely give it at least once chance.