Subway Surfing tips and tricks to get 1000 coins | Subway Surfers Game Tips and Tricks

Get to know the tips and tricks of Subway Surfers Android game. This game is all about earning coins while surfing the subway. So read the hints below to learn how to get coin easily. Below are the simple tricks which will fetch you more coins.


Subway Surfing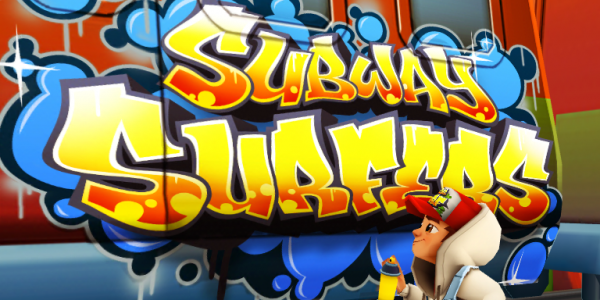 It is an Android game by Kiloo & Sybo. Concept of this game is similar to "Temple run". In this game you need to collect coins by crossing several obstacle like trains, rail termination. There are three missions for each level. By completing all three missions your level will be increased. Completing a level multiplies your point. For instance if you complete 5th level then your earn points like "obtained points x 5". This game will be more fun if you play with your friends. You can add friends and compete with them for points.

Cheat code - Not available


Tips and Tricks

In Subway Surfing all we need is to earn huge amount coins easily. You can do it by very simple tips. Practice well to collect all the coins for first few distance. Collecting coins at starting is easy. After crossing some distance don't go behind coin, just focus on distance and power ups. You can get many power ups after crossing a long distance. If you are able to cover a long distance surely you can gain more than 300 coins. There you can get power ups and mystery box continuously. To reach long distance always have two skateboards with you. Skateboard will act as a life. Mostly mystery box contain 500 or 1000 coins. Only if you get coins through mystery box you can earn 1000 coins. You know how hard it is to get 200 coins from a single game. Earning 1000 coins depends on your luck.

How to reach long distance?
You always lose your life by jamming to the train. So try to navigate on the top of the train. If you are on the top of the train you can clearly watch what is coming next. This will be very useful to choose the best railway track to skate.

Upgrades
Spend all your money to upgrade coin magnet. You will probably get more than 3 coin magnet power in each game you play. Chances for getting other powerup like Jetpack, Super Sneaker and 2X Multiplier is less. By upgrading you can increase the duration of the powerup. More the duration of the powerup more the number of coins you can earn.

Walkthrough
In one of the mission you need to score 4000 points without collecting coins. To do this just buy a headstart and you will automatically earn 4000 points. To cross more than 5000 points without collecting coins then buy mega headstart.

Characters and board
You can change you character and board by clicking on ME icon. There will be several characters available and you can choose one of them by buying it. Purchasing character and board improve your performance while playing game. Default character will run very fast and you can't control it after reaching long distance. Selecting new character will go slowly for long distance and this will improve the chance for collecting more coins.

There are two special boards available one is Bouncer and the other is Lowrider. Bouncer board will help you to jump above the train as you do while using Super Sneakers. While using Lowrider board it automatically crouch below the rail blocks. Using other ordinary boards you need to crouch manually for every rail blocks. Only this two board has got special powers.