Swipe Legend Android Dual SIM Tablet Review | Features and Full Specifications

A review of Swipe Legend Android Dual SIM Tablet from Swipe Telecom. Also find full specifications and price information in the article.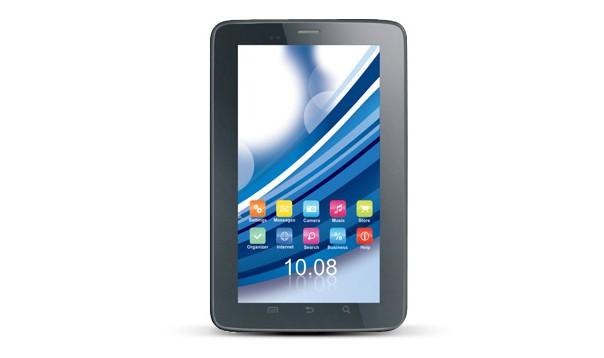 Tablet manufacturers should have to give a big round of applause for Aakash, the low cost tablet which truly had been the prime motive for developing India as a potential market for tablets. Other than big players like Apple and Samsung, there is a handful of firms which concentrate on making tablet PC's available at affordable price. It had been seen that there had been a tremendous increase in the number of customers opting for tablets rather than laptops or desktop computers for its low price tag and convenience to handle it.

Swipe Telecom, a California based tech manufacturer known for developing innovative products is keeping its head high with unveiling yet another low cost tablet PC for the Indian customers. The Swipe Legend would be India's first Dual SIM tablet with a Dual core processor. The Dual- core technology combines two independent processors to a single processor chip which allow users to perform multi tasking at the same time without hindering the performance of the device.

As the Legend supports Dual SIM, one can choose the SIM which is having better coverage and stronger signal. Having a unique combination of Dual SIM with a Dual Core Processor, the Swipe Legend will bring a new experience to the users. An inbuilt GPS with voice navigation feature which works with the assistance of satellite will add more power to Legend. It allows users to find neighbouring destinations just by typing or speaking an address or business name which is aided by Google search and voice search abilities.


Swipe Legend tablet specifications and features

The Swipe Legend tablet spots a 7 inch TFT LCD 5 point multi-touch capacitive touchscreen display with an 800 x 480 pixels resolution. Powered by a 1.5GHz dual core processor, the Legend runs Android 4.0 Ice Cream Sandwich OS. Regarding the camera optics, the phone is embedded with a 2MP rear camera and a 1.3MP front camera which can be a true friend while making video calls. Equipped with a 512 MB DDR III RAM and 4GB internal storage capability, the memory can be expended up to 32GB with the help of a micro SD card.

For connectivity the device supports Bluetooth, Wi-Fi and 3G. The Legend Tab boosts of having the support of a 3,600 mAh battery which can give considerable hours of second life. Pre-loaded with a collection of apps including Games, Entertainment, Education and Social Networking, the Legend can be considered to be a tough competitor for those tablets which comes under the similar price tag.


How to buy Swipe Legend tablet online

The Legend Tab can be purchased online from the e-store of Swipe Telecom for Rs 11,999. The accessories included will be an AC power adaptor, data cable, head set, OTG cable, user manual, warranty card and the list of service centers in the country. The tab would be a perfect choice for those who are looking for a device which can take them to another level of tablet experience. Interested customers can buy the Swipe Legend Tablet from the official website.