ZTE Grand X IN and Blade III smartphones Review

ZTE Grand X IN and Blade III smartphones have been unveiled in Greece after making its entry in Austria, Hungry and Poland. Read the reviews of ZTE Grand X IN and ZTE Blade III Android Smartphones in this article.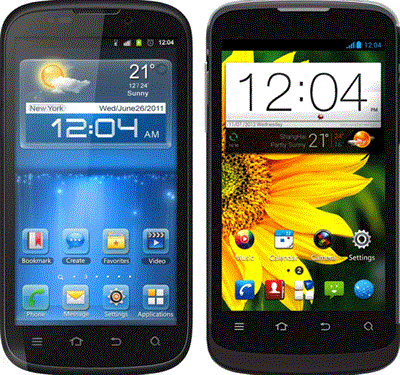 ZTE Corporation, a Chinese manufacturer known as a global provider of telecommunication equipments has partnered with Cosmote to unveil Grand X IN and Blade III I in Greece. Grand X IN is the first Android Ice Cream Sandwhich powered OS from the ZTE which do carries an Intel processor inside. Cosmote, being the largest mobile operator in Greece is looking forward to give an extra support to the ZTE products which are already doing good business in Austria, Hungary and Poland.

Already the ZTE Grand X IN is currently being ranked 1 at Tele.ring(T Mobile) in Austria being the top seller in the country. ZTE and Cosmote are partnering for the first time for either a mid or high- end smartphones. The company plans to launch both the phones in Easter European countries which would give an extra edge for their devices over others.

Being a part of the ZTE Grand series, the all new Grand X IN is a 4. 3 inch device powered with Intel Atom Z2460 processor supported by Intel Hyper-Threading technology enabling the phone to deliver best performance. For connectivity, the Grand X IN features a number of options including Bluetooth 2.1, Wi-Fi and Wi-Fi Direct, DLNA and Mobile HD link through a micro USB. Regarding the camera optics, the ZTE Grand ZX IN is equipped with a 8MP camera which plays movies at Blu-Ray quality.

For entertainment, the phone supports a wide range of audio-visual features which include Dolby Sound, HD Video Capture and HD Voice. The 1650 mAh Li-Ion battery will give sufficient back up time too. The phone being launched in December would be a perfect choice for give it as a gift to your dear ones during Christmas. As the ZTE Grand ZX IN comes with decent price tag, customers in Greece can buy it which fits their pocket.

On the other hand the ZTE Blade III also comes with spectacular features including 4 inch display screen, I GHz Qualcomm MSM7227A Snapdragon processor, 5MP camera, and 4 GB internal memory which can be used to store your favourite images, music and videos. The memory can be expandable up to 32 GB using a micro SD card. The ZTT Blade can be used for better video and gaming experience which will truly woo your eye balls. Intel which is known for building powerful processors, do have partnered with Lava, Orange, Lenovo, and Motorola Mobility which adds better performance to the devices. The ZTE Blade III is priced in Greece at 190 Euro ($247).

ZTE being the 4th biggest smartphone manufacturer in the world is seeking more markets and dreams expanding their business with a wide range of devices in the near future.