Cut the Rope : Game Review | Android, PC Game

Get the close look of the game through this review of Cut the Rope Game and get to know why it is popular and must be in the every smartphones.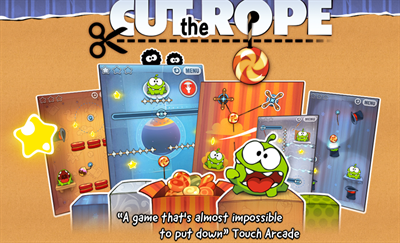 Pros
Cut the Rope is physics based puzzle game. This puzzle game will have more benefits rather than just the fun of playing.


Features

It is been said that more puzzles you solve more sharp your brain becomes and this physics based puzzle game gives us the experience not only to play game but also lets you to derive the strategy to play the game.


Platforms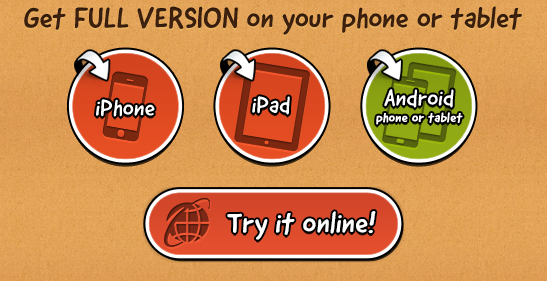 Cut the Rope game is developed by the Zeptolab. They have made it available for all the platforms like they have developed it for the iOS, Android, BlackBerry, Windows phone.
You can also play this game on your desktop which is powered by Html5, Css3 and Javascript.
This is actually been played as an Internet Explorer 10 experiment game but this doesn't means that you can only play it with Internet Explorer 10 only. You can also play it on Google Chrome and Firefox too but I don't know if functionality will differ or not.


User Experience and Gaming Review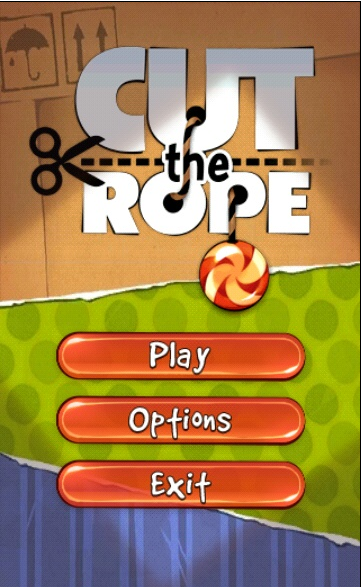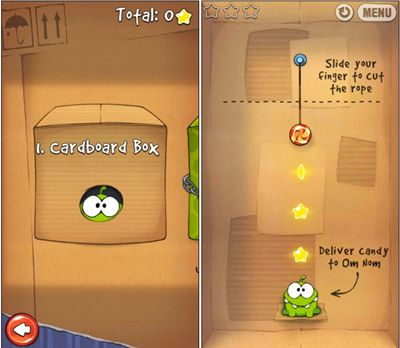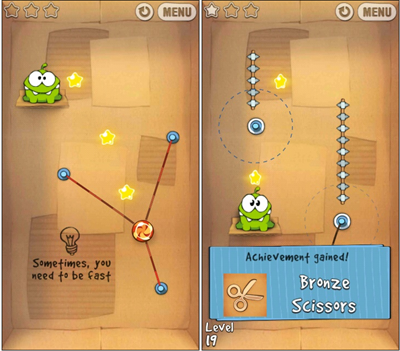 When you will start playing game, this game is going to give you a new, enhanced and eye pleasing user experience which will not only be liked by the adults only but children's will also love this game.
This game has a little monster named Om Nom who is hungry and our task is to feed him with candy and as you feed the candy to the little monster Om Nom, level of the game will end and will redirect you to next level. As the level will proceeds feeding the candy to Om Nom will get difficult. The best thing you are going to like in this is the Om Nom who is so cute and gives children's expressions during game and if you don't feed him candy he will give sad expressions. Apart from this, the music of the game is very interesting it maintains your balance and concentration in the game.


Wrap up

One thing I can only say that about this game this game not only sharps your mind but also a good time pass and gives you a spark of fun and enjoy. Your mood is going to be good when you will put your hands on this game. And soon you will get addict to this game. This game has been so much popular that it has been downloaded 100 million times since its release.