Meizu MX2 smartphone Review | Full Specifications, Features, Price

Read all about Meizu MX2 smartphone specifications, features and price in China are given here. After the successful launching of Meizu MX and MX4, the Chinese manufacturer has unveiled Maizu MX 2 in Beijing which runs on Android 4.1 Jelly Bean OS. The Meizu MX2 is currently touted as the competitor for Samsung Galaxy S3 and Apple iPhone 5.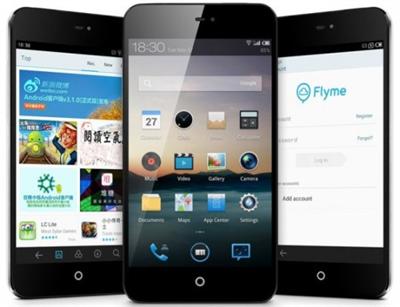 Electronic manufacturers around the globe are having direct competition for their smartphones and tablets which are unveiled to woo the customers. Even though Samsung and Apple are the dominating the global market, many other players like Nokia, HTC, Sony, LG are on the track riding high to create their own space for survival. There are a couple of Chinese manufacturers who are keenly interested to produce those devices which comes under less price tag. While Apple and Samsung are gearing up to release their latest versions Galaxy 4 and iPhone 5S respectively, a Chinese electronic manufacturer Meizu has divulged MX2, an advanced version following its predecessors MX and MX4.

The Meizu MX2 already had grabbed attention from among the tech enthusiasts who are ready to get the first touch of the device. Experts in mobile technology has already started talking about Meizu MX2 comparing it with Samsung Galaxy S3 and Apple iPhone 5. In the initial stage, the handset will enthrall the Chinese fans, later depending upon its success in the region, the company might think about a global release. From its first look onwards, the Meizu MX2 will amaze the tech enthusiasts with its gorgeous beauty. Embedded with Android 4.1 Jelly Bean, in look the smartphone has similarity with Apple iPhone 5 and iPod touch. The Meizu MX2 will have comparatively the same specs and features of Google Nexux 4.


Meizu MX2 smartphone specifications and features

Meizu MX2 spots a 4.4 inch WXGA display with 1,280 x 800-pixel HD screen. Powered by a 1.6GHz quad-core MX5S processor, the Meizu MX2 runs Android 4.1 Jelly Bean OS along with Meizu Flyme 2.0 UI. Embedded with 2GB of RAM, the phone comes along with an onboard memory of 16GB/32GB/64GB variants. An 8MP rear camera with an integrated LED flash featuring Geo-tagging, smile detection and wide dynamic mode will add more colours to the user's photography skill.

A 1.2MP front facing camera will be perfect companion while having chatting and video conferencing and recording videos at 720p. For connectivity, GPRS, EDGE, Bluetooth 4.0, 802.11 Wi-Fi b/g/n, microUSB (MHL) v2.0, USB On-the-go support are also available with Meizu MX2. The Flyme Cloud backup and phone tracking service customers can enjoy free video and music cloud platform in collaboration with Sina, Tencent and LeTV. The 1800 mAh battery will add adequate life to the phone which will bring more excitement for the users while on the move.


Price, release date and availability

The Meizu MX 2 will be available in three models in the Chinese market priced at ¥2,499 (16GB), ¥2,999 (32GB), ¥3,999 (64GB). While converting to US dollars, it would be $400, little bit more than Google Nexus which is fairly priced at $299. The price of Meizu MX 2 will truly mark a new beginning giving a touch competition for other companies who are doing fair business in China. While it is converted into Indian Rupee it would stand as Rs 22,000, Rs 26,000 and Rs 35,000 for 16GB/32GB/64GB respectively. The Meizu MX 2 is expected to reach Chinese stores during mid-December 2012.