Windows 8 Laptops from HP Reviews | Specifications and price

A number of ultimate Windows 8 based laptops are now available to purchase in market. This post covers specs, price, online purchase information and our reviews for some of such best ultrabooks from HP.


Windows 8 ultrabooks from HP

In my earlier post regarding Windows 8 laptops from HP Part 1, I described laptops from HP available in market at very affordable prices and before that I had already covered a number of Windows RT based devices through my post Best Windows RT Convertible Tablet/ laptops those are priced very low. This way, up to now, I have tried to cover various affordable Windows 8 products available in market.

And this time, I am going to cover some higher price ranged laptops that no doubt, come packed with lots of awesome features and innovative technologies. My first pick is 15.6-inch SpectreXT TouchSmart notebook with multi-touch IPS panel display, thunderbolt technology and a multiple connectivity ports. And the second is a nice looking brushed aluminum lit Envy TouchSmart 4t-1100 with 14-inch touchscreen display with LCD Panel with Intel Core i3 or i5 chip. The third and the last pick is Envy m4 notebook with Intel Core i7 processor and large internal storage.


HP SpectreXT TouchSmart Ultrabook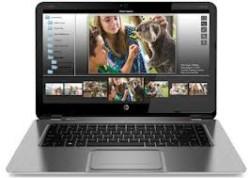 The 15.6-inch Spectre XT TouchSmart from HP features multi-touch IPS panel display with Full HD (1080p) screen along with edge-to-edge glass. The machine runs on Microsoft's new operating platform allowing access traditional desktop apps as well as modern UI/Windows 8-style and UI/metro interface apps via Windows 8 store. The Spectre XT machine runs on Intel's third generation Core processor with mSATA SSD. It also provides support to Intel's Thunderbolt technology offering 10GBs data transfer rate from an external device as well as daisy chaining other thunderbolt devices for your single PC port.

The 18mm thick slim shaped device has multiple connecting ports such as HDMI port for video streaming, Giganet Ethernet port, HDMI port and USB 3.0. The device also comes preloaded with full version of Adobe Photoshope Elements 10, Premier Element 10 as well as two-year subscription to Norton Internet Security. There is also a nice touchpad as well as tilted speakers with quality beat audio capability.


Pricing and availability :

HP set the price of this TouchSmart ultrabook at $1400 and this machine will available in US early December of this year.


Envy TouchSmart 4t-1100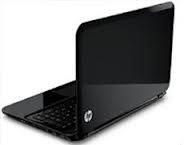 TouchSmart 4t-1100 features a 14-inch touchscreen display with 1, 366 x 768 LCD panel and powered by Intel Core processor and customers provided many options for choosing either i3 or i5 chip, an optional backlit keyboard as well as any of Windows 8 or Pro operating system as per their budget. The device is lighter in weight but not so attractive in look unlike its nearest companions Envy m4 and Pavilion Sleekbook 14. The HP machine also comes packed with a nice touchpad as well as quality beats audio speakers.

The device is seems to be sober and solid looking with its brushed aluminum lit, dark gray and silver color as well as soft-touch black plastic built-up. A variety of connecting port to external digital devices and multiple internet connectivity options also available on device such as USB 2.0, USB 3.0 ports (10 times faster than USB 2.0), audio jack, a power port, a Kensington lock slot, HDMI port, SDHC card reader, Ethernet jack and VGA port for older projectors.

In the competitors list of 4t-1100, Toshiba Satellite L845 with same display screen of 14-inch stands top of the list that will be priced at $449.99 where the Dell Latitute 6430u, a better performing device also seems to be other rival in market but with expensive price range of $1,299.99.


Pricing :

The device is available at major retailers and HP sales stores at the starting price of $799 (with lower configuration of core i3 processor with non backlit keyboard) where the other higher price ranged device is available at $894 with Core i5 and backlit keyboard. The Windows Pro version is more expensive than Win 8 and it will be priced at $964. If you want to purchase Win 8 device for now than later you can upgrade it to Windows Pro pack with $69.99.

For more information on this device, you can navigate to its Official link.


HP Envy m4 notebook :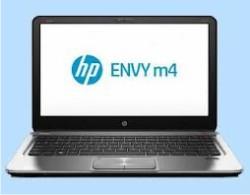 Envy m4 notebook is a 14-inch notebook with HD display and standard resolution of 1, 366 x 768 pixels screen resolution. The device runs on Microsoft's newly released operating system and powered up by a high speed Intel's quad-core i7-2632QM processor clocking at 2.2GHZ with Turbo Boost technology and integrated HD graphics card. It also has 8GB of DDR3 RAM and 1TB of internal storage.

There are also multiple connectivity port on device including a WiFi 802.11b/g/n, a Gigabyte Ethernet port, an HD Webcam, two USB 3.0 ports, Beats audio and stereo speakers + subwoofer with a DVD writer allowing users writing/ removing information on/ from a compact disk.


Pricing, on line order details

HP Envy m4 is available to order online at major retailers of HP such as Best Buy at the starting price of $829.99.


Conclusion :

Aforesaid sleek shaped high performing ultrabooks from HP operate on Microsoft's flagship operating system with touch technology. All devices are capable to access traditional desktop applications as well as modern UI/Metro interface apps. HP equipped these ultrabooks with their coolSense technology that adjusts sleekbook's temperature itself depending on its usage conditions. These machines are also coming packed with HP ProtectSmart technology for protecting users' data from accidental damage.