Crazy for Speed Android Game Review | Walkthrough and Tips

Read the review of the Android game: Crazy for Speed and know what all is in this game. Go through the features and complete review along with pros and cons to know all about this game.


Pros and cons
Pros: Dynamic racing tracks, beautiful and powerful cars to choose, difficulty level selection and coin collection based gameplay to keep you going on and on.
Cons: Graphics could have been better, controls feel a little shaky.

Download Crazy for Speed from Google Play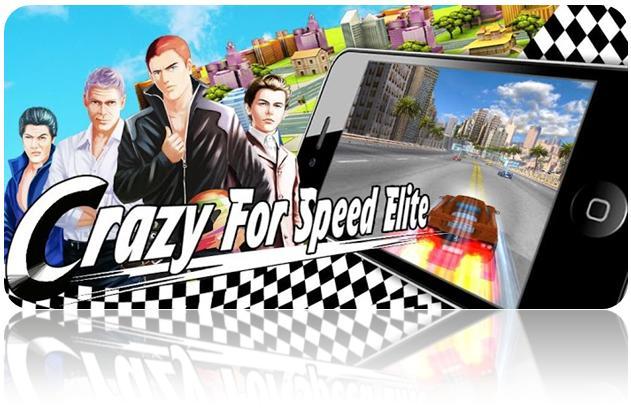 World is talking about such amazing games which are all about speed and if you love speed, action, thrill then I am sure that you will love this game. Crazy For Speed is an Android games developed by Speed Night, one of the best game developers when it comes to Android games. It is a classic crazy racing game with the 3D effect to make the racing experience much better and thrilling. It is all about that amazing feeling about the passion of the speed and chasing for life. It is the right game for the fun loving people and the game developer claim that it is a non- aggressive racing game suitable for any generation from teenage to adults, so why not give it a try?


Main aim of the game:

Basically you need to be ahead of the other cars and have to collect coins so that you can unlock the new powerful cars to play for upcoming level of the games. Crazy for Speed game is played on the G sensor of Android smartphones so might need a little practise to get used to turn and swerve through the traffic. You have to touch the screen to boost and speed up the car even faster.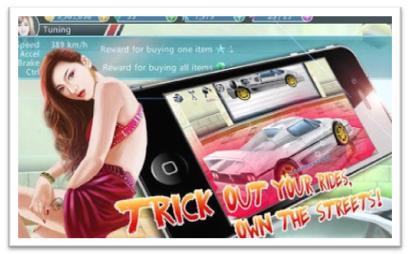 Features:
It has simple design to get most stunning game experience.


Dynamic racing tracks to go through which increases the fun factor.


It has exciting background music, so that you can get in the mood of racing.


It has bright 3D panoramic racing view to make your gaming experience last for longer period of time.


It has various game modes and because of which you can choose from quick play mode or a tournaments mode, it is up to you.


As I mentioned above, Crazy for Speed it is a non-aggressive game and is suitable for people of all age.


You have a great variety of cars to choose from, but for that you need to collect as much as coins you can to get powerful and good-looking stunning cars.


The gaming interface is really amazing which makes it quite realistic for the gamer.


It has various racing track with a lot of difficulty and also different climate and weather, so that you can experience the real Raving experience for you.


The game has a race difficulty control so that you can train yourself and get better slowly, without losing the interest from the game.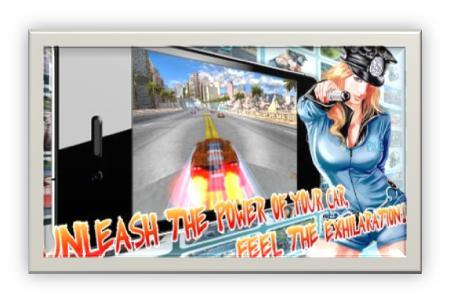 Review:

After getting to know about all the features of this amazing game, I decided to download it and play it myself.

After downloading the game and playing it I was not happy with a few features of this game. The graphics could have been improved a little. Presently they lack the lustre you expect a racing game to have.


The options to choose modes were quite blur and also shaky as well, which cut down to my excitement a lot.


The game takes 27 MB of your phones memory and the problem is that is cannot be moved to the SD card.


The control is not perfect and sometimes the car seems to slow down a little which is a bit irritating.


The games contain less number of ads because of which the gaming experience is not disturbed.


According to me music is not that great as claimed by the game developer though that does not mean it is bad. You would get so involved in playing the game that you probably won't even notice the simple music- probably a good choice for a racing game.


There were some reports of force closing of the game when the car crashes on low processing configuration smartphones on the Google Play but we were unable to reproduce it on our system.

Some of the above problems might seem big but they are not constantly occuring problems so there is no reason not to play the game.

Ratings
We would rate this games 4 out of 5 and would definitely suggest you to try a hand at this game.