Swipe Halo 3G Tab and Halo Edge tablets Reviews | Buy Online

Do you wish to buy Swipe Halo 3G Tab and Halo Edge tablets from swipe telecom online store? Read the reviews of these two tablets.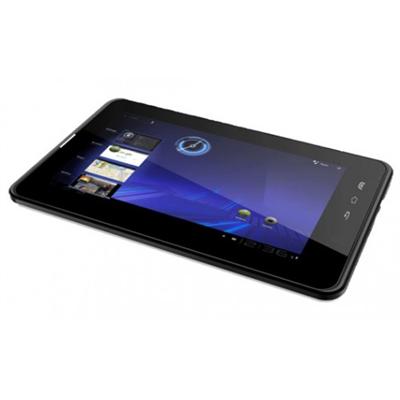 Swipe Telecom, known for its innovations keeps an eye on empowering India to reach the top 10 nations in the world bringing new technologies and innovative solutions available at less cost. Known for producing budget tablets, Swipe is yet again in news unveiling 2 brand new tablets in the Indian market. Swipe has already pitted a number of their products which can compete with other tablets considering its features and price.

Adding two more to its lineup of tablets, Swipe has launched Halo 3G Tab and Halo Edge tablets which is currently available for online purchase in their official website. Customers can by Swipe Halo 3G Tab or Halo Edge tablet from Swipe's online store at Rs. 10,999 and Rs. 8,999 respectively. The main attraction of Halo 3G tab and Halo Edge would be the added voice calling feature along with other features available in its rival tablets.

The Halo 3G tab and Halo Edge tablets are smartly designed with elegant features. Both Swipe tablets sport a 7 inch multi touch full HD capacitive touch screen with 800 x 480 pixels resolution. Powered by a 1.5 GHz Boxchip A10 processor, the tablets runs 4.0 Ice Cream Sandwich OS. Built in with 1 GB DDRIII RAM, the tablets boosts of having 4GB inbuilt memory which can be expandable up to 32 GB using a micro SD card.

The Halo 3G Tab is equipped with a front VGA camera while the Edge tab is having a 2 PM rear and 1.3 MP front facing camera which can be useful for video chat. For connectivity the tablets have built-in Wi-Fi, Bluetooth 2.1, and GPRS. Pre loaded with a number of apps including games, entertainment, education and social networking, the tablets can get access to more than 6, 00,000 apps available in the Google market or through Google Play.

Along with voice calling as well as Skype, the Halo Edge Tab can give faster internet browsing which is possible through SIM. The other quick features of Swipe tablets are Flash support 11.1, Olive Office Premium, Ebook Reader, audio recording and HD Games.



The tablets will serve as an ideal platform for music and movie enthusiasts who could enjoy your favourite collection at HD quality. While considering the life of Halo 3G Tab, it is equipped with a 3200 mAh battery while the Halo Edge Tab boosts of having 3500 mAh battery giving decent back up time. Both tablets come along with a handful of accessories including AC power adaptor, data cable, head set, OTG cable, user manual and warranty card.

As already mentioned customers who are satisfied with the specifications, features and price can buy the tablets online from the swipe e-store. The Swipe Halo 3G Tab is priced at Rs. 10,999 while the Halo Edge tablet comes with a price tag of Rs. 8,999.

Considering the fact about the existence of a large number of manufacturers, it's really challenging for Swipe tablets to reach the mass. Even though their lowest range Pocket Tab is priced at 4,999, with more and more players in the arena, customers will go behind those which they find comfortable to their pocket. Micromax, Karbonn, WikedLeak and just few firms which are already in the game, opposing each other to establish supremacy in the Indian tablet market.

Interested customers can buy Swipe Halo 3G Tab and Swipe Halo Edge from its official website.