Batman Arkham City Game Review | Walkthrough Storyline and Tips

Batman Arkham City is action-adventure open world game developed by the Rocksteady studios as a sequel of Batman Arkham Asylum. Batman Arkham City was the game of the year 2011. Let's check more about this game in the article below.


Batman Arkham City is an action game developed by Rocksteady studios and published by Warner Bros Interactive and Eidos Interactive together. This open world game was released on 18th October, 2011. It took a year for the developers to build this game as a sequel to the game, Batman Arkham Asylum. This game is more interesting than Arkham Asylum, the previous part. As in the previous part, Arkham city has almost same way of storytelling, combat, missions etc. The difference is that more combos are introduced in melee attacks and quick use of gadgets.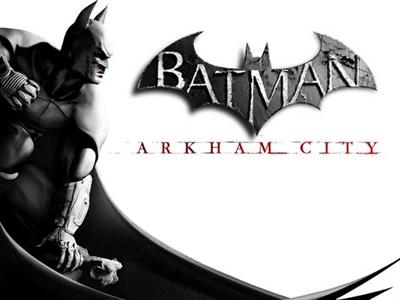 Batman Arkham City Gameplay


Batman Arkham City starts with a scene where Bruce Wayne is captured by Dr. Hugo Strange. By using his fighting skills, Bruce Wayne escapes from there and later gets his batsuite by the help of Alfred. Batsuite is equipped with batarang and later remote controlled batarang will be available, a grappling hook, a cryptographic decryptor etc. The main story of the game starts with Batman going to a court house to save Catwoman, where Two-Face is getting ready with the troops to kill both Batman and Catwoman. The game starts with many characters and story lines that it may seem overwhelming at first, but when you go a little further these story lines come together, and the game becomes more interesting. Later after saving Catwoman from Two-Face , Batman finds out that the Joker is still alive and in need of a cure after he was poisoned in the Asylum, and when Batman goes to kill joker, he tricks and poisons Batman, forcing Batman to help him or it's end of both of them. The real problem is, Freeze is working on the cure who is held under Penguin's custody. So Batman has to save Freeze first. You need to solve clever environmental puzzles, when you go to rescue Freeze from Penguin's custody. On the way you have to pass a pool of water covered in thin ice, saving frozen cops and avoid a giant shark which is grown by Penguin. Riddler trophies are been placed all over Arkham City. In many cases, you have to figure it out how to get these trophies because some of the Riddler trophies enclosed in cages, and to retrieve them, you must find out how the mechanism for that cage works. Sometimes during game you might get stuck without knowing the way or how to unlock some obstructions. In such cases you should use remote electrical charge or remote controlled batarang to clear it.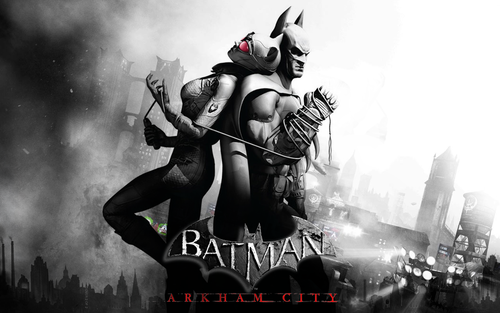 The story sometimes switches from Batman to Catwoman. Playing as Catwoman is so much enjoyable. She has enough abilities that are unique to her to make her feel distinct from Batman. She can cling to ceilings and use her claws to scale walls. There is not much role for Catwoman in the main story but after completing main story you can select her and explore the city completing her challenges and collecting Riddler trophies.
The small enemies or men of Two-Face, Penguin, Joker are spread all over the city. Batman has to defeat them. By completing missions, getting Riddler trophies and by defeating thugs , you can earn EXP which help you to upgrade your suite, combat etc. It's just a matter of time for you to become completely bullet proof and melee proof. You can finish the main story in 10-12 hours of playing but completing this game will almost a month or even more.


Batman Arkham City Game Review


Batman Arkham City is a game which has all the enemies of Batman together in a game. Two-Face is building a troop in the court house planning to kill Batman and Catwoman. Joker is running his empire over by the shipyards and Riddler challenges you to solve his questions which is scattered all around the city like in the previous game Arkham Asylum. The game looks amazing with fantastic character designs for the major players, all the henchmen look like clones and the mind blowing animation. The melee attacks are awesome as there are combo attacks using punches, grabs, throws and counter attacks and with WayneTech upgrades a new set of movements and attacks are obtained. Using the detective mode, Batman can identify henchmen- with and without guns, grapple points, elevated perches etc. The only boss is which is up to the standard is when you fight Mr. Freeze. He understands our fighting tactics and we can do an attack only once on him. If you are going for the same attack twice, you are going to be in trouble. All other boss fights were just silly fights.
In Arkham City Batman is equipped with a ton of gadgets as like in all games which includes grappling hook, batarang, remote controlled batarang, smoke pellets, cryptographic decryptor, line launcher, freeze blast and the Remote Electrical Charge. Climbing up and down the ladder is a little bit slow. The story occasionally switches between Batman and Catwoman Which is fun. Both Batman and Catwoman has their own objectives and challenges in the game But both of them are inter connected as first mission of Batman was to rescue Catwoman from Two-Face and towards the end Catwoman is assigned to save Batman.
As the main story isn't big enough for an open world game there are many side missions also for Batman and Catwoman. These side missions are optional but for a true gamer, it is fun, which reveals new characters and melee attacks. There are 12 side missions in the game and each of them are multitask oriented which makes all around 50 side missions to complete. Some of these side missions will be completed in the regular flow of main story. Once you complete the main story, you get a new game mode which is New Game+ mode. New Game + is also more difficult with no counter icons during a fight and the difficulty scale on enemies and bosses is raised but allows you to carry over your upgrades and gadgets you earned in the normal game mode.

The graphics of the game is excellent. We get a crystal clear image of all the details in the screen whether it is an industrial area or underground. The audio was excellent with great music, sound effects and the voices of the characters. The slight 'whoosh' sound of the cape of Batman while gliding through air is fantastic. And the best part of the game is when you are having a dialogue with someone and if you change your line of sight in the game, the sound intensity also varies and if you want to make sure a thug is really knocked out, the knockout punch is given a special sound. Overall this one is a brilliant game in both gaming and technology.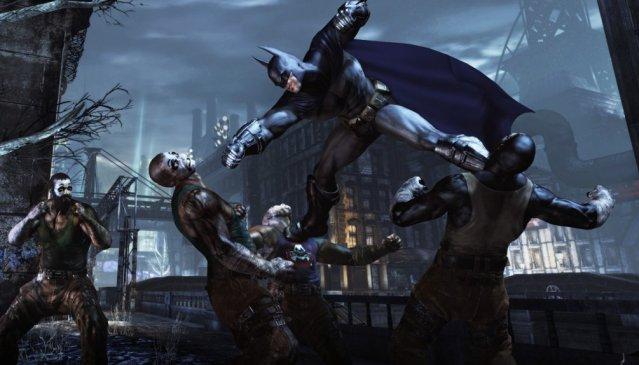 Pros of Batman Arkham City

1) Good atmospheric condition
2) Good story line, and side missions
3) Graphics and sound quality is excellent
4) Excellent and thrilling gaming experience

Cons of Batman Arkham City

1) Game is little bit slowly
2) Boss fights are easy
3) No multiplayer mode


Batman Arkham City Official Trailer