Whispered Stories: Sandman game review, walkthrough and how to play tips

Read all about the game Whispered Stories: Sandman and know what all is in this game. Go through the walkthrough of the game and know the tips to play this game. Read the review along with the pros and cons of Whispered Stories: Sandman


Pros and cons
Pros- In games, buzz word these days is mystery and player perception is that entire game is compromise, in absence of it. The Whispered story provides us to see beyond the matter.
Cons- Whispered Stories has its own share of faults like the game becomes boring and frustrating at times.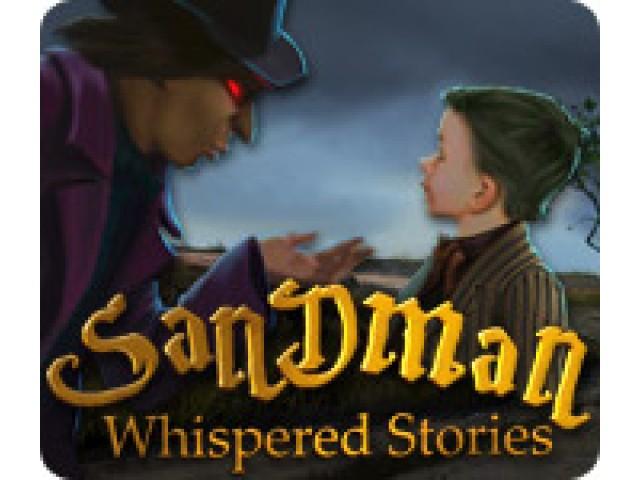 In search of a missing girlfriend

The game has a protagonist named as James; he is a young orphan madly in search of his girlfriend. While searching for her he finds a sinister known by the name of Sandsman. The game is about a tough battle between Sandsman and James. The information age has blurred the difference; the game play seems to be real and fantastic.


Gameplay

Whispered Stories: Sandman game is all about rescuing his girlfriend Mary who has disappeared in the mysterious circumstances. The game is all about showing your valor and courage to complete the thrilling mission, on the first go. Find a solution against evil spell of the Sandsman, defeat the villain and rescue your beloved. The game is a perfect walkthrough that consists of challenges, mysteries and missions to unlock. Download Whispered Stories: Sandman trial version at free of cost, escape cheats and enjoy new puzzles or buy it for a discounted price.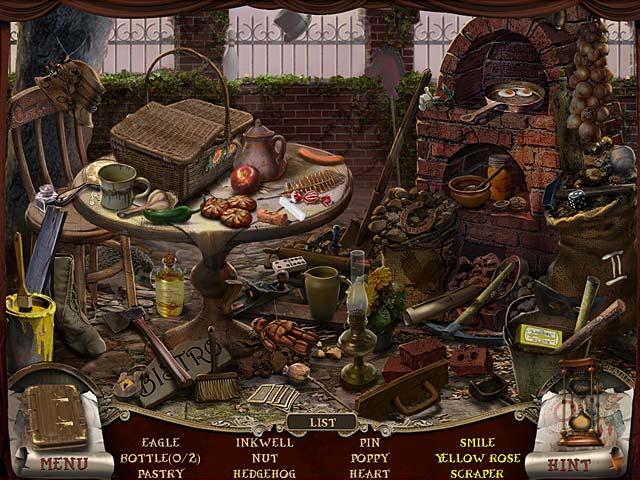 Walkthrough, Strategies and General Hints

The walkthrough provides strategies, tips, and instructions on how to play the game and win it, on the first beat.
1. The game play is divided into three modes known as
• Sleepyhead- This is the perfect mode for the beginners. The hints recharge quickly and zones of interest are highlighted visually. It is an ideal mode to augment the next level.
• Dreamer- In this mode the hints recharge at a snail's pace and zones of interest are not indicated properly.
• Insomniac- It is a perfect mode for adept players. In this mode no hints, no puzzles, no interactive areas are provided.

2. The cursor changes into spyglass, so that you are able to understand the intricacies of the places.

3. A boot icon is provides from where you can exit.

4. The hint button proves to be disappointment. No doubt, it indicates if any action needs to be performed otherwise it will show the way where you want to go. However, the hint system doesn't work in an ideal manner, as there are few instances where it will guide you in a particular direction, and then it will halt. Most of the time, it will keep you in sending the next places or to the next level, even if you haven't found the hidden objects for action. So, at that time these hints won't be of any use because you will have to find hidden objects on your own.

5. In the sleepyhead the hint button is recharged quickly, while in dreamer mode you need to wait for a while.


6. The thing that works in your favor is hint button also works in hidden object scenes.

7. In hidden object scenes you will explore some yellow items that require immediate action. In insomniac mode items are not highlighted in yellow, but the cursor will change into a gear icon that indicates you require an extra action.

8. In sleepyhead and Dreamer mode the puzzles can be skipped according to your wish. Remember, there is no hint button only puzzles can be skipped.

9. The game is divided into 7 chapters.

No book or blog can prepare you to win a game, but your spirit to win is a key lesson to be learnt.


Game System Requirements:

OS: Windows XP/Windows Vista/Windows 7
CPU: 2.0 GHz
RAM: 1024 MB
DirectX: 9.0
Hard Drive: 370 MB