Android 4.2 – A New Enhanced Mobile O/S by Google

These days Android is having good share in market. And with the release of latest version it is again going to set a mark. Recently Android released Android Jelly Bean 4.2. Android 4.2 Jelly Bean is enhanced version of earlier Android 4.1 Jelly Bean.What's New in Android Jelly Bean 4.2?


Take a Quick Review.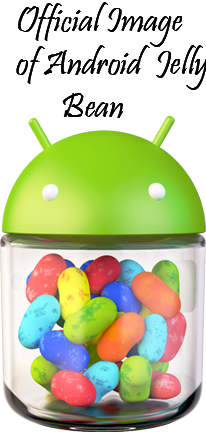 Android 4.2 is enhanced version of Android 4.1. It is simple, beautiful and smarter than before. And is one step beyond in speed. It has got all new camera and new gesture typing keyboard.
Now it has also got inbuilt security tool to fight with malicious apps.

New feature introduced is Many Users Accounts: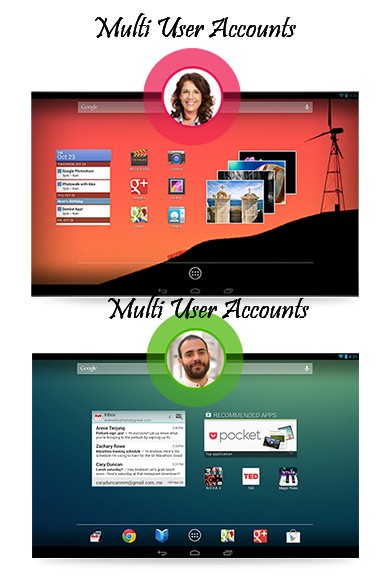 This feature was earlier available in Nokia windows phone only but this feature is now available in Android 4.2 also and now you can configure various accounts in your same phone. Means every user of the phone can have their share in Operating System. Every user will have their own home screen, background, settings, configurations, widgets, apps, games. And with the support of multitasking you can switch between any users within seconds with just swipe. But this feature will work only with tablets.

Now you can share your screen on another screen: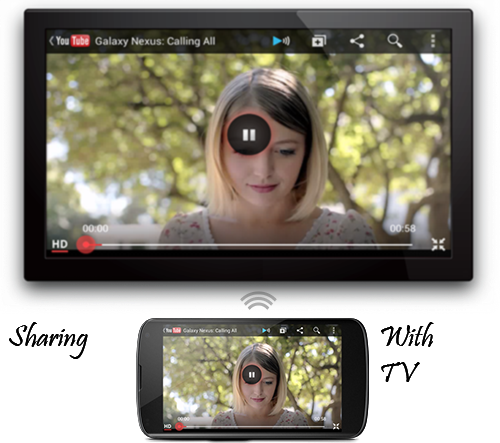 You must have seen this feature working with LCD and LED TV's. But now you will have this feature in your android also. Now you can share your screen on HDTV's and that also using wireless feature. And to get this working you need only wireless display adapter connected with screen you need to share.

Expand your notifications:

Android gives you full power and control to get notified with any activity. You can expand your notifications easily just pull down your screen from top and you will be easily seeing or accessing notifications if any occurs.

Fast and smooth:

Now you have power of swipe in Android one step beyond. With power of buttery graphics and silky transitions moving between screens is just like flipping a book. New android is powered with more reactive and uniform touch which gives you power of moving pixels with the slight movement of finger.



Beam share:

Now you can share your music and video content with the simple tap. Just connect 2 NFC enabled android's back 2 back then tap to beam.



Widgets:

Now personalizing your screen is easier. When you will drag or place any widgets on screen it will automatically make room for new widgets to be placed on home screen.



Gesture typing:

Now your message typing experience will take a new turn and chatting will be done with speed. With the Gesture typing you just need to swipe/glide you finger over the keyboard and gesture typing will automatically detect words and will present you with words hinting on the display screen.