Fujifilm XF1 Digital Camera Review

A review of FujiFilm XF1 Digital Camera. Also read the Specifications and features of this new camera.


Fuji's X range camera has proved to be impeccably elegant and popular over last couple of years. Now the world's leading photographic and imaging company is on expansion mode and is keen to capture the market of India. To match to the world's whopping technology bandwagon Fuji has launched a new camera XF1.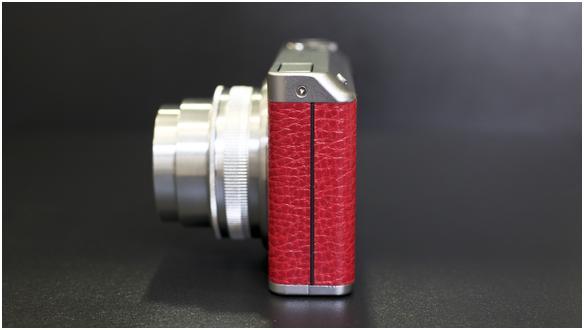 This camera made its debutant debuting appearance on October 16, 2012. It is a fashionable product aimed for overenthusiastic and passionate photographers. It is an acknowledged fact that this tech smart camera will funnel the growth of Fuji Film. So, use this technology at your own advantage.


Features
The high end design and overall appearance makes Fuji XF1 the best camera in the world. Its light and durable alumium body wrapped under synthetic leather gives it a premium look.



XF1 camera is packed with the features. It has 4x optical zoom lens that is capable to reach to a maximum aperture of f/1.8 that is the widest angle of the lens.

In total it has seven lens elements divided into six groups. Out of which four are aspherical and three have extra low dispersion. All the elements are protected with the special coating that prevents flare and eliminates ghosting.

An EXR processor is embedded within the camera and it promises to deliver crisp images even in low light condition. Additionally, it is partnered with full HD video recording and high burst mode specifically for the stills.

On the backside of the XF1 camera, you'll find 3 inch LCD display that is protected by tempered glass or the safety glass.

Additionally, this camera has incorporated a bunch of digital filters like pop color, dynamic tone, and toy color.

Build Quality
The distinct attribute of this camera is its compact size. As it uses 2/3 inch sensor, so it has been able to keep its promise of sleek dimension. Another surprising thing is Fuji has managed to house 4x optical zoom lens inside the body of the camera. The lens retracts into the body of camera when not in use.



Unlike the brick and mortar type of cameras, this Fuji Film has something different to offer. In this the photographer need to rotate the lens manually instead of using switch or button. It gives an awesome feeling to the traditional and modern photographers.

The synthetic leather finish adds premium look to the camera as well as provide the requisite grasp- especially if you are shooting singlehandedly.

On the back of the camera you'll find a wide array of buttons, including dedicated video record button and it also have a tailor made E-Fn button through which the photographer can have a quick access to all other buttons.

There are two dials through which you can alter the shutter speed or aperture. If you ever have used X range Fuji camera, then you won't face any difficulty. It has similar menu interface with the sensible functions that is easy to access.



This smart camera comes in three colors- fiery red, black and earthy brown. Thanks to its feather light weight, it has attained the title of mobile camera with unbeatable features.

To shatter the competition this camera houses solid specification with plenty of external colors. This pocketable camera is designed for young and lively photographers.

Although this camera doesn't support EVF, but the screen is designed in a way to make image shooting everyone's cup of tea. Any alterations regarding aperture change or digital filter change is displayed on the screen that is handy and easy.

Thus, this technological upgrade by Fuji Film will leverage its market.