Drip Drip iOS Game Review | Drip Drip iPad PC Game

Read about Drip Drip game which is a cross-platform game available for iPad,iPhone and Windows PC.


Pros and cons of Drip Drip game
What I liked
I liked the user interface of the game. The difficult nature of levels after certain level is very good.

Where it is lagging
Game lags in the limited number of levels.

Ratings for Drip Drip game
Drip Drip is an awesome game to play and deserves a score of 10 out of 10.




Introduction to Drip Drip game

A new game in the strategy category has came to the iTunes market and the best part of the game is that it has sets ups to run on every operating system. So this is very good from game point of view. One thing which I liked about the game Drip Drip is that, it is a management game with complexity increasing every time when levels changes. In this game you will be playing the role of head of a team which works on natural disaster management. I know you will be quite anxious to know what is game is all about. So without wasting much more time in intro, let's jump in to the details of this game.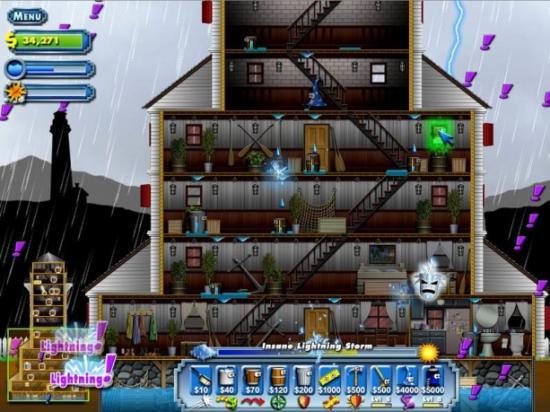 Gameplay of Drip Drip game

Drip Drip is a strategy game and for its review I played it on my computer. These type of games always attracts me a lot and this is also the best genre that attracts me. Drip Drip actually impressed a lot. This game is little different from other strategy games and the hardness level goes on increasing as the level go on changing and is very nice and commendable. So first of all I would like to give you the insight of the game. So this game is all about a managing the houses, building, offices etc to protect them against the storm. Actually US is getting a warning of being attacked by the strong storm and you are the in charge of the team who will look after the structures as they are not that resistant to this storm.



In this game you will be given a city with limited number of levels in them. So in each city you will be given only one house and this house will be the most important structure to you as you have to protect this house from getting collapsed. Your roof of this house is leaking and you have to get out a way to fix it. In the mean time you have to collect the water in buckets in order to save the house being flooded. There is threshold in this game. The threshold of the game is that if the basement fills after certain level of water, then your house will be considered as the lost one and you will lose them game. There are various tools which are present in this game and you will be getting them on slow speed because there are very few access points. So in the mean time you have to somehow tackle with the problem of the water. So on, a whole I liked the whole setups and the intricacy of the game while playing it.


How Drip Drip game is different from other games

The game is totally different from other games in various aspects like the plot of the game, and the levels which are present in this game. But there is a bad thing about this game, which is that you will be getting limited number of levels. Rather focusing on one house it would be a better if they could have done the job of maintaining the whole city.


User interface of Drip Drip game

The user interface of the game is very good and simple to follow. There is no rocket science involved in this game. The graphics and the music of the game is very good and nice to play with.