iBall Slide i9702 Tablet, Specifications and Features

Read the article to know the features and specifications of iBall Slide i9702 Tablet


It seems that tablet manufacturers are on the run to flood the market with their share of tablets before the world ends. The comfort and price would be the first choice for customers who look for a companion they could keep close to their heart. It is much sure that the price conscious Indian customer would like to go for a device which gives his dream features at reachable race.

The success of Micromax is an example where this budget tech manufacturer had surpassed the sales of Samsung and Apple in the country in th2 2nd quarter of 2012. So it's much sure that the iSlide 19702 which comes with an IPS Display and quad core G400 Mali graphics processor would be the better choice that Micromax tablet.

The iSlide 19702 which has a 9.7 inch screen would bring smile for those business users and also who want splendid experience with games and videos.


iBall Slide i9702 Tablet Specifications and Features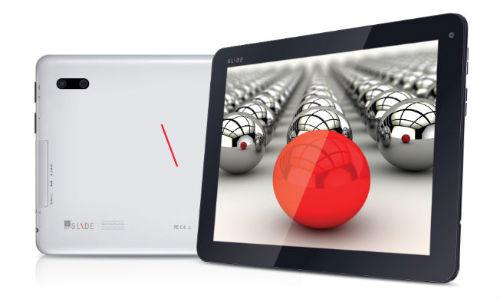 The iBall Slide i9702 with gigantic screen is being pitted against the Samsung Galaxy Tab 2 which comes with similar specs. As mentioned earlier, the iSlide i9702 comes with a 9.7 inch IPS capacitive touchscreen display and might have a resolution of 1024 x 768 pixels. A dual core 1.5GHz processor along with a quad core Mali GPU would keep the tech enthusiasts to know more. Flovoured with the Android Ice Cream Sandwhich OS, the iball Slide i9702 will have a 2 Mega Pixel front and rear camera.

The tablet which has a 8 GB internal storage capacity, would keep your clicks safe here as personal photos and videos. If not comfortable with the available storage, a micro SD card slot is added up which supports up to 32GB additional storage. For connectivity, Wi-Fi, USB OTG and Host Port and HDMI are features in iBall Slide 19702.

A 8,000 mAh battery which boosts of offering up to 7 hours of backup will be serve as an additional life for the tablet while its arch rival Galaxy Tab 2 is powered by a 4,000 mAh Li-ion battery which gives 20 hours of talk time. Preloaded apps like Facebook, Zomato, Cricket Next and Document Viewer, IBN Live, Moneycontrol, Nimbuzz will make you connected online even while on the move.


iBall Slide i9702 Tablet Price in India

iBall Slide i9702 would surely be the choice of those who wish to own a tablet which comes with a 9.7 inch IPS capacitive touchscreen display. The iBall Slide 19702 will truly make the tablet market alive as it is bring pitted against the best devices including Micromax products and Galaxy Tab 2. While the Galaxy Tab 2 is priced at 19,300 in India, the iBall Slide i9702 will be available Rs 14,999. The iBall Slide i90702 do have the capacity to enthrall the Indian customers which would try to make a space of its own in the Indian tablet market.