Dell Latitude 10 with Windows 8 Professional - A review

Dell has announced its upcoming Windows 8 Pro tablet officially today. Read more about Dell Latitude 10 here.


Windows 8 Pro is gaining more and more popularity and many leading companies are trying to release their tablets which run on Windows 8 Pro Operating system. Dell has recently announced about the upcoming tablet named as Dell Latitude 10 tablet. Let us have a look at this upcoming Windows 8 Pro tablet.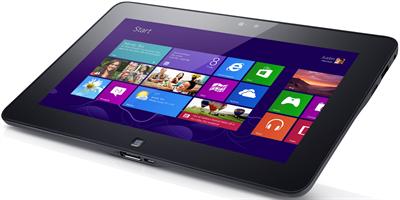 Dell's upcoming tablet Latitude 10 has the number 10 in the last to indicate that this tablet is 10-inch tablet. The design as seen in the official image released by Dell press is impressive and promises good features too. This Dell tablet will have the latest Windows 8 Pro operating system and also it will be equipped with Intel's upcoming Atom processor.

Windows 8 Pro OS will make this tablet livelier as you can have live updates on the start screen. Also with Windows 8 Pro, you will get better touch experience while using the Dell Latitude tablet.

Latitude 10 tablet will have two battery options to choose from. So depending upon your requirements, you can choose to have moderate battery backup tablet or heavy battery backup so that you will never run out of battery when you work on this tablet. Thus, user-replaceable battery option is indeed a very useful and innovative idea by Dell.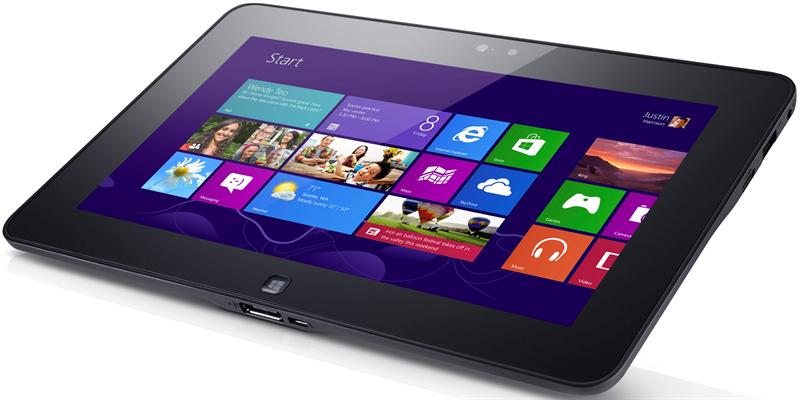 This upcoming Windows 8 Pro tablet has magnesium alloy frame which makes this tablet a robust one. So you can use the table Latitude 10 without worrying.

Corning Gorilla Glass gives the tablet screen the freedom to stay clean and damage free. Corning Gorilla Glass is a technology by which a screen can be made not only look awesome with light weight but also the screen becomes highly damage resistant screen. So this upcoming Dell Latitude 10 tablet has used this robust technology for the screen.

This tablet also has a docking station by which you can work on this tablet like the fashion you work on your personal computer or laptop. Dell Latitude 10 tablet comes with a full size USB port which is integrated in the bottom of this tablet PC. So you can easily plug and play various gadgets and accessories or devices like printers, external hard disk drives, pen drives and many more.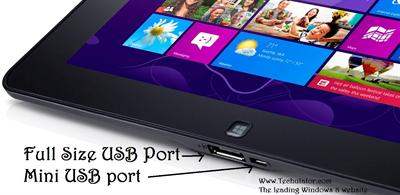 Dell Latitude 10 tablet also has a micro USB port which can be used for charging the battery of this tablet. This micro USB is also placed in the bottom right to the full size USB port.

This tablet also has general tablet features such as mobile broadband, Wi-Fi and Bluetooth to enable the users with wireless connectivity, fast internet browsing and easy file sharing options.

There are two webcams available in this Windows 8 pro tablet PC. One main webcam is placed at the rear and another webcam for video calling is placed on the front panel of the tablet.

Also integrated microphone connector is there on the right side panel of Dell Latitude 10 tablet. With this integrated microphone connector, we can connect the headphones with mic and use it for chatting with friends or even you can narrate and store your presentations. So it will be very much helpful when you want to give presentation to your clients or in your office meetings.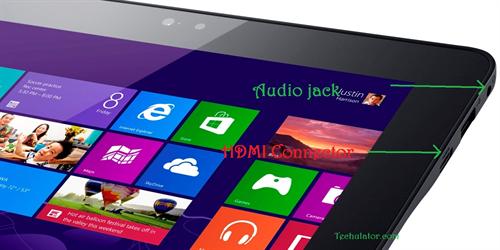 Many existing management solutions can be used in this Windows 8 tablet to have the same feel of working with your personal computers or laptops. So you can use this tablet for doing most of your business activities and business analysis.



Security features of Dell Latitude 10
Dell's upcoming tablet comes with TPM Management to provide the highest degree of security in the tablet. TPM stands for Trusted Platform Module which has been developed by Microsoft. It provides complete encryption and decryption technology which stores the data in encrypted format.

Dell Latitude 10 tablet also comes with smartcard which is optional to have. You can also have fingerprint reader attached to the tablet to make sure that the authorised people can only access the tablet.

So with all above exciting features, we hope upcoming Windows 8 Pro tablet - Dell Latitude 10 will be a favourite tablet among all techies in the future.