Mad Skills BMX iOS game Review

Read this review of Apple iOS game Mad Skills BMX and also some tips that are helpful for playing the game.


Pros and cons of Mad Skills BMX game
What I liked
Graphics and sound of the game are very nice and up to the mark.

Where it is lagging
Why to stick only on one operating system.

Ratings of Mad Skills BMX game
The game is awesome in its play and controls. Mad Skills BMX really deserves a score of 9 out 10 in our whole review of this game.






Introduction to Mad Skills BMX game

There is a new game in the market and this game has been developed for the iOS operating system and is available at iTunes. It is a sports genre game and the name of the game which I am going to review today is named as the Mad Skills BMX. This game is all about the bike racing game and this game is full of adventure as you are playing in wild scenario in this whole game. Controls of the game are very good and there is no lagging in the game play. To learn more about this game and to figure out whether this stands up to mark in our review, let's read more about this game as we scroll down the page.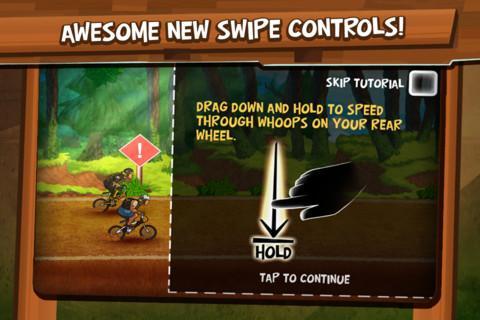 Storyline of Mad Skills BMX game

Sports games are always the adrenalin rushers and pumpers. Mad Skills BMX is a game which you will never want to escape from. Bikes, dirt, acceleration, broom and there you go, that what these racing games are up to. In fact these are things which make these super racing games worth playing. But yes, the graphics have to be good to let things go smoothly. Basic aims in the racing games are known to everyone and I think it does not any further explanation. Talking about other aspects of game like the levels and controls, I really impressed. Those sharp detailing with action oriented driving and those cutting edge graphics are very good. But I must say that these talks are obsolete in my view, what important is that what this game offers different to us. For instance in this game the difficult set are good and that too for the 40 levels of game play. So this is quite fantastic and unsurpassed.

Multiplayer racing is also available in this game and this gives a cut throat competition to the Facebook multiplayer gaming. We know that this game is not from the high house like the EA games, but the tradition of making the racing game come alive is very well managed by the Turborilla, the manufacturer and developer of the game. Difficulty which this game developer has provided to the end users has raised serious issues over, whether we stick to the simple racing games or bring these games to another level competition called as difficulty. Pass few level of difficulty in this game and you will sweat under your own emotions of controlling the game. This was all from my side for this game and if developer wants to spread his message to all the user and game lovers, then why to stick with one operating system only.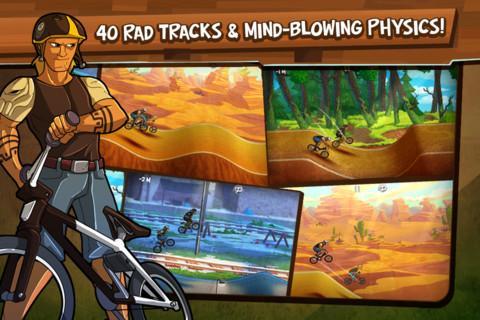 How Mad Skills BMX is different from other games

This difference between this game and other games are not like the giant beaver type. I mean you have very little difference from to other games and this is very usual and common in racing game. You cannot make the motorcycles to have jet engines, if you are planning to make the game different. But those minor changes which game developer has bring to us, certainly making different socks in the old shoes.


User interface of Mad Skills BMX game

Mad Skills BMX is probably much better than many other racing game. Both graphics and the sound of this game are ultimate performers.