Disney Fish Hooks iOS game review

Read the review of Disney Fish Hooks, an Apple iOS game along with useful tips.


Pros and cons of Disney Fish Hooks game
What I liked
I liked the different play game they have set up and also the different characters they have chosen.

Where it is lagging
I am still far away from the place where I can find a flow in this game.

Ratings for Disney Fish Hooks game
This game is awesome and scores a full 10 out of 10 in our ratings.



Introduction to Disney Fish Hooks game

A new game for the Apple operating system for the iPhones and iPad has come in the market. The name of this game is Disney Fish Hooks and today we are doing the complete review of this game. This game comes under the arcade version with puzzle format genre. Disney is once again providing all of us with another master piece. Already the temple run type games are making huge success in other operating systems. Like normal hero and villain atmosphere all around the game, Disney Fish Hooks game is pretty interesting to play with. What this game like? How will I play it? All questions answers are available after the image break.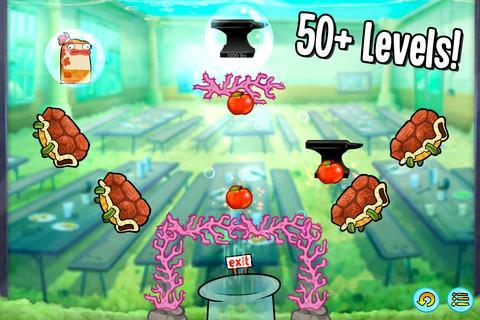 Storyline of Disney Fish Hooks game

Disney always fascinates me with its games or movies. I played the Temple Run game and this game is really awesome to play with. Now, another game for Apple user and name of this game is Fish Hook's. Actually in this game we are going to play in the environment which is there inside the tank or aquarium. One of the crab announces that he is the boss of this place and it is your duty to make him understand that it is not true and you have to be very normal about your behavior. Disney always does things in its own style and here too they have done the same. The graphics, sound, detailing and the plethora of the voices included in this game are very good and in comparable to anybody. The detailing of the characters in Disney Fish Hooks game is very good and that's what makes this game more interesting. You will not be able to lift or remove your eyes from the screen; this much is the addiction of this game. And since everything which affects our senses is good in this game, and making this game best in its class.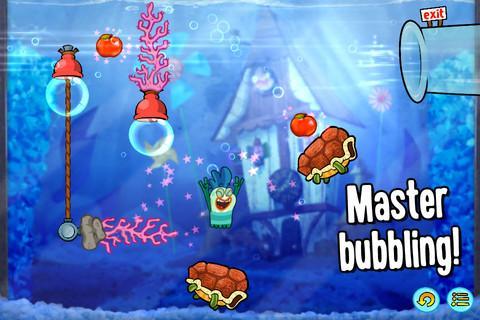 In Disney Fish Hooks game you have to run horses of your brain in order to play it nicely and this is because you have to lift various things up as they will reveal various things. As you move from here and there bubbles are generated and these bubbles will help you to lift various things which are lying on the bottom of the aquarium.

When this gets displaced a new thing is revealed and this will help you in further movements. The more score you earn in a level more is good for you. One more thing which is I have to tell you is that it is a 10 level game and that too for free. So this is good because no free game offers this much of levels and that too with such a good gameplay.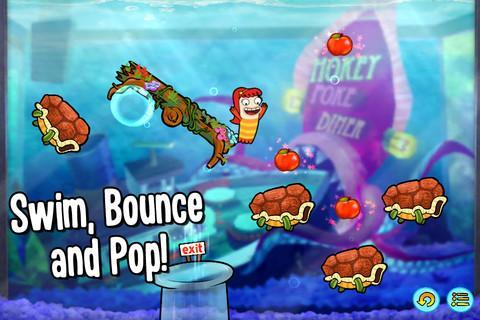 How Disney Fish Hooks is different from other games

Differences are all over the place, the scenario, graphics, music, character etc. are all different in this game. Storyline of the game although is not that strong but still better than other games which are paid.


User interface of Disney Fish Hooks game

The user interface of Disney Fish Hooks game is very unique and does not need any more changes in it. Menus are very simple and all clear in their directions. The graphics of Disney Fish Hooks game is also very vivid.