iPhone 5- Performance, design and exciting features

Apple launched its new iPhone 5 and it is expected to be available in UK, Europe and Asia by September 21. The new iPhone 5 comes with many new features like largest display screen than other iPhones, greater 8Mp camera, accelerated wireless technology, Retina display, fabulous and magnificent design. This article will help you to know more about the iPhone 5 performance, design and its exciting features.


New iPhone 5 design
Perfect and deserving design for new iPhone 5:

It is impossible to make a slim, light and thinner device with lots of features contained in it. But Apple has designed its new iPhone in its own remarkable way, with lots of exciting features and performance. This is one of the fastest and slim iPhone ever launched by Apple. The iPhone is very sleek and light weight that it is just 7.6 millimeters thin, weighs 112gm. Apple also created a new Nano-sim card to fit into this iPhone 5 which is smaller than the micro-Sim and also an exclusive cellular solution for the Apple iPhone 5. Apple engineers created every small component for iPhone 5 with utter care. They designed the lightening connector which is 80% smaller than the normal connector. The iPhone 5's 8Mp iSight camera has many new features like panorama and dynamic low light mode. The A6 chip of iPhone 5 performs 2 times faster and 22% smaller than the iPhone 4S. Also this new iPhone 5 is exclusively designed in such a way that it is very much lighter and thinner than iPhone 4S.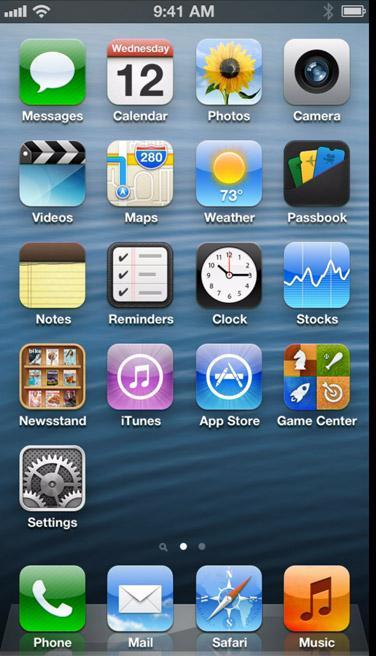 Thinner design and retina display for iPhone 5:

Apple designed its new product with thinner and light weight and largest retina display. This iPhone 5 comes with new retina display and integrated touch technology and the pixel density is very high of 1136 X640 pixels, which gives you more accuracy and better clarity in your display screen and gives the user a better feel and cool look. The surface of iSight camera is made of sapphire crystal which is so hard to break and so it is very rare to get scratches on the surface of the lens. Apple used crystalline diamonds to cut the edges of iPhone 5 which gives you a chamfered edge and a beautiful look. The backside of iPhone 5 is coated with 6000 series aluminum material which gives you enchanting and charming look.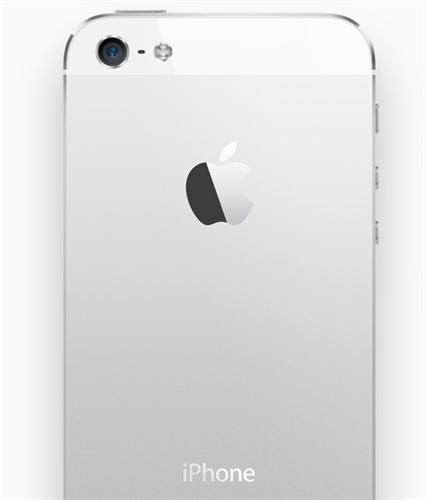 Head phones-Makes you more comfort than other designs:

Apple designed the ear bud- style head phones with a constant and substantial design which is comfortable to fit into the ears of the user. Apple engineers designed this head set in a shape not by the old circular model but which is set to the ear by its geometry model, with improved quality in sound. There are three microphones in the apple ear bud, in front, back and one at the bottom which helps to give a clear audio sound. The ear bud is designed with a firm and at the same time extensible materials to give a superior sound quality thus minimizing the sound loss and giving a maximum output sound. The apple Ear-Pod is also designed to be very stable and thus it gives a stronger protection from water, sweat and other dusts. The head set is also designed with utmost care that the stem allows the air inside and acts as an acoustic chamber. The design of the ear bud-style head set is very attractive.


Performance and features of apple iPhone 5:
LTE wireless technology:

The iPhone 5 is built on a LTE wireless technology which gives you a fastest data connection, and also it is designed in a way to give optimizing results of your battery life. It includes all the advanced network connections like HSPA, HSPA+, DC-HSDPA, and also the 802.11 wireless connection gives you a greater speed of Wi-Fi connections up to 150 Mbps.


Benefits of A6 chip:

Apple contains A6 chip which is integrated to perform actions in ultimate speed, the performance of A6 chip is 2 times faster than the A5 chip, and the graphics performance of A6 is also incredibly powerful and much faster than the A5 chip. With the A6 chip the iPhone 5 can enable us a better, long lasting battery life and power saving. The battery can withstand up to 8 hours talk time, 8 hours of browsing and 10 hours of video play back time.


iSight camera-Gives a better vision:

The iPhone 5 iSight camera has many new features and the new panorama feature gives a new angle for your photos. You can rotate and click your photos with a smooth motion and rotation of up to 240 degrees. The camera has high resolution of 28Mega pixels. The iSight camera also gives 40 percent faster in capturing snaps and also gives a better performance in low light. The videos captured by iPhone 5 is of very high quality of 1080 pixels and the video taken in your iPhone 5 is 20 percent smaller in size but of better quality. There is also a front facing camera which we can use for making video calls and the quality of face time calls is amazing with the screen resolution of 760p HD video.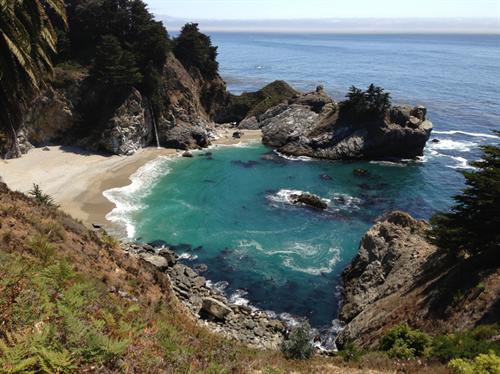 photo taken with iSight camera


iCloud on iPhone 5- now everything in your device:

iPhone 5 is designed with iCloud which helps you to have all your data, files and folders in all your devices with the help of iCloud. With the help of iCloud settings you can easily find, locate and lock your device with the help of Find my iPhone facility. The iCloud integrates all the apps in iPhone 5 so we can access the information and share easily.


Built-in apps for iPhone 5:

The iPhone 5 is in-built with lots of apps like Maps, video recording, siri- the intelligent assistant to assist you, passbook, making calls, messages , visual voice mail features, facetime calls, safari enables you to get faster web browsing, remainders, musics, calendars, air print, air play facilities and also Apple provides iPhone 5 with app store to buy new exciting apps.


Apple care+ protection:

Apple release its iPhone 5 with hardware repair package of 1 year and 90 days telephone technical support. Apple care+ of iPhone 5 covers for a maximum of 2 accidental damage from user handling.