Prototype 2 - Game Review

Prototype 2 is an open world action – adventure based game developed by radical entertainment and published by activision in 2012. Read this review to learn more about this game.


Radical Entertainment developed Prototype 2 as a sequel for the game Prototype which was published in 2009. Like the first Prototype game, this version is also a action - adventure pack. James Heller is the protagonist in Prototype 2 and Alex Mercer is the antagonist.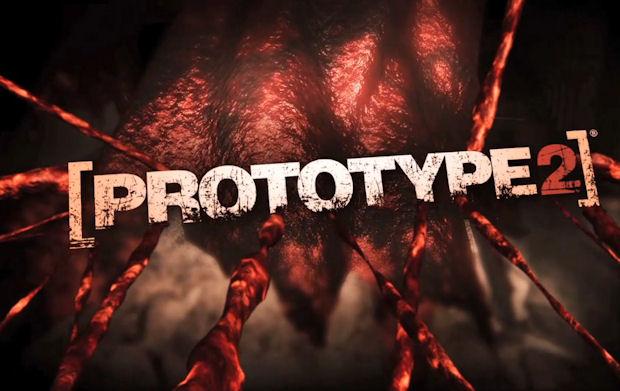 Story line of Prototype 2

After the first game, Manhattan was recovered from the virus outbreak and Mercer virus was eradicated. After 14 months a second outbreak happens in Manhattan, which was far dangerous than the first one. Manhattan was then separated and renamed to New York Zero (NRZ).
After 2 years of war on overseas, Sergeant James Heller had returned home. He discovers that his wife and daughter were declared dead due to 'BLACKLIGHT' virus.



After that he joins the military to fight for NYZ against the Mercer virus and also to take revenge against Alex Mercer.During a suicidal mission against Alex, Heller confronts with Alex. Alex injects the virus into Heller's body which gives him the super powers like Alex. When Heller awakes he was in GENTEK lab where Dr. Koenig and Col. Rooks are experimenting on him. Heller escapes from that place. After that Mercer meets Heller and tells him that GENTEK and BLACKWATCH is responsible for recreating the virus which was the reason for death of Heller's family and he also reveals his plans to take down GENTEK and BLACKWATCH.

Heller was unsure about Alex's plan. So he decided to meet his local parishioner Fr. Guerra for his advice and help. From the information given by Fr. Guerra, Heller finds and attacks Dr. Koenig and finds out that there are many like him who has same powers as Heller have. Guerra then shows Heller the video of Alex releasing the virus. Enraged with Alex for telling him lie, Heller sets out to kill Alex. During this time he met Sabrina Galloway, who tells that she will help Heller to take down Alex. With her help, Heller finds out that Alex is going to destroy the world through a vaccine named WHITELIGHT which will induce virus in people. Later Heller meets Dana Mercer and she tells that Heller's daughter, Maya is still alive. During this time Alex kills Fr. Guerra and imprisons Dana.

Alex then consumes all other whom he had given his powers and become a super powered antagonist. Heller kills Alex. And from his memory, he finds out the location of Maya and Dana and frees them. Heller then wipes out the virus from Manhattan and the game ends with Heller, Maya and Dana overlooking the New York City.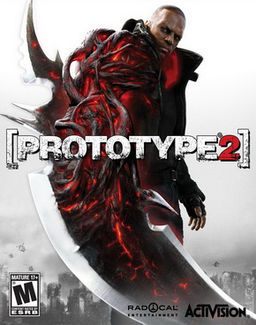 Gameplay of Prototype 2

The game features a new protagonist, James Heller in Prototype 2. He sets out to destroy BLACKLIGHT virus and to take revenge of Alex Mercer, the protagonist of Prototype 1, who killed Heller's family. Heller gets superpowers during a fight with Alex. Heller can shape shift and assumes others identity by consuming them. Heller is given a new ability to dodge to avoid attack from enemies, which is fast and excellent. He can also use different kinds of weapons throughout the game and he can also inject a virus into people making them a Bio Bomb, which explodes. Heller was giving a new ability 'Sonar Sense' in this game. This helps Heller to easily find out the person whom he is looking for.

Developers have added tendrils to Heller to increase his strength. We can use this tendrils to smash vehicles, enemies etc. The one main difference between Prototype 1 and 2 is that, in Prototype 2 Heller is given a special ability to control a group of Brawlers , those similar to hunters in Prototype 1. By using this ability Heller can arrange attack on anything he desires.
One of the best parts in Prototype 2 is exploring the city. When we hold down the sprint button, Heller automatically jumps over obstacles and climb buildings easily. In combat if we are using a weapon, we can lock on target like tank, or helicopter, which helps us to eliminate them easily. If you are running low on health, just consume anyone in the streets and then look at how the health is regenerating. Other important thing is EP.

When you kill enemies or finishes side missions your EP will automatically increase which can be used to upgrade Heller's weapons and abilities. There will be always something to do in the city, so you will never get bored playing Prototype 2.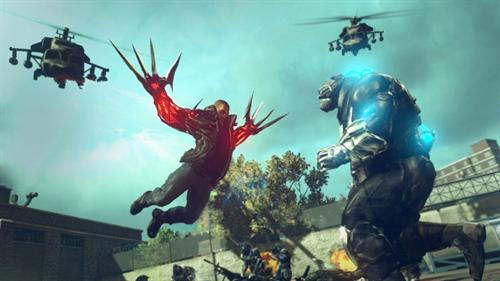 Pros of Prototype 2
1) Good graphics.
2) Fun and entertainment.
3) Super human abilities and different types of attacks.
4) Game promotion is also done through Facebook, which increases the popularity of the game.
5)Brutal action.

Cons of Prototype 2
1) After playing some missions, you can feel that all missions are similar which includes hunting down enemies and consume them to gain their memory, destroy facilities etc.
2) Vehicle control is not smooth.
3) Like Prototype 1, this version also lacks multiplayer option.




Trailer of Prototype 2