Samsung ATIV Tab with Windows RT Features

Samsung unveiled a new ATIV tab powered by Windows RT. In this article, I will explain the complete reviews, specifications and features.


Samsung is about to launch a 10.1 inches Windows RT based ATIV tablet in the tablet computers category. The new Samsung ATIV tab is designed with classy hairline finish and equipped with a highly classified techniques and features.
Read the article and find whats new in it.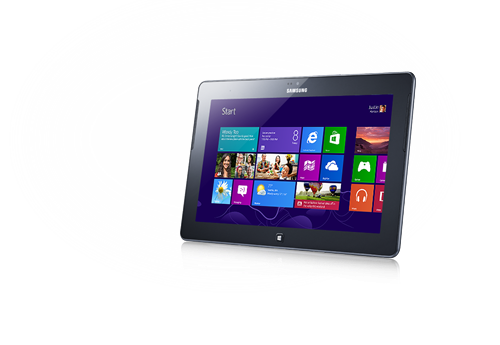 Display and Design of Samsung ATIV Tab

The Samsung ATIV Tab has a 10.1 inches capacitive multi touch screen and resolution of screen is 1366x768 pixels. It has a pixel density of 155 ppi which is very good. Its display comes with a feature like light sensor. The design is very impressive and stunning. There is a dedicated Windows button at the bottom of the screen for flicking back and forth between the most recently used applications.


Camera of Samsung ATIV Tab

The Samsung ATIV Tab is equipped with two cameras which is primary and front facing. It has a decent primary camera of 5 megapixel with LED flash and Auto focus and Geo tagging features. Front facing camera of this tab is 1.9 megapixel which is not bad as a secondary camera. It has a camcorder resolution of 1280x720(720p)HD. This device is also equipped with video calling feature which is one of the most demanding features of todays' generation.


Dimension and Weight of Samsung ATIV Tab

Samsung ATIV Tab is 8.9 mm thick and 265.8 mm in length and the breadth of this device is 168.1 mm. The weight of this smart tab is 570 gm which is average weight for all the tablet computers.


Hardware and Memory of Samsung ATIV Tab

Hardware features of the Samsung ATIV tab are great. It has a processor of dual core 1500MHz and equipped with graphic processor also. This configuration shows that its hardware is great. When we talk about the memory of this tab, it has a system memory of 2048 MB RAM and 32GB built in storage. The best thing about memory of this tab is it has storage memory expansion upto 64 GB micro SD, micro SDHC and micro SDXC.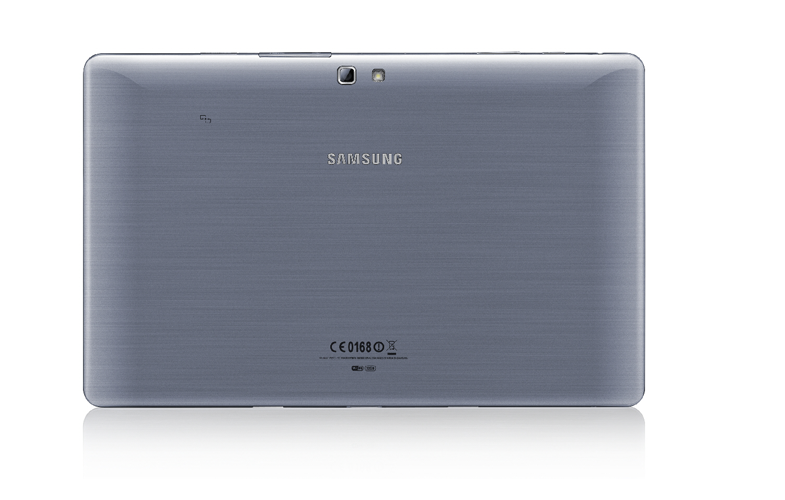 Features of Samsung ATIV Tab

The Samsung ATIV Tab is equipped with S-GPS positioning technology and navigation technology which is latest technology in the market and everyone wants it in their gadjets. The music player of this tab has features like Album art cover, Background playback and filters by Playlist, Artist, Album and has a stereo speakers which give pleasant music experience. This device has a sensors like Accelerometer, Gyroscope, Compass voice command and Voice recording. It also has notifications features like Flight mode, Silent mode, Speaker phone. In addition, this tab has inbuilt online service support like Facebook, Twitter and many more social networks.


Connectivity Features and Battery of Samsung ATIV Tab

The connectivity features of Samsung ATIV Tab are Bluetooth of 4.0 and WiFi of 802.11b,g,n,a. It is also equipped with micro USB connector of USB 2.0 and micro HDMI(D type) port. In addition it has other features like NFC, Computer sync, OTA sync.
The battery of Samsung ATIV Tab has the capacity of 8200 mAh.

There is no details about the price and release date of Samsung ATIV Tab yet.