Best Offline games to play

Read about the best offline games to play. Also read about gameplay and other informations about these games.


1. Angry Birds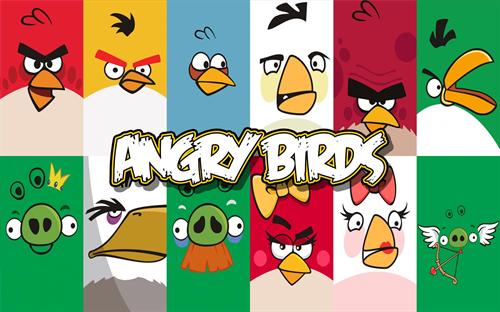 Angry birds are a most famous offline gaming in chrome. You will be well familiar about Angry Birds, right? The story of this game is based on green pigs who stole the eggs of the revenge of birds in which the birds comes back to attack the green pigs. Super and wonderful graphics of angry birds game makes the player more active and can be enjoyed very much without any type of boring. In this game 'Angry Birds' it contains 189 levels and an additional of 21 more levels to play in the resolution of the chrome. "Angry Birds" game is from the developer of Rovio Entertainment Ltd and most of the chrome users has been played this game so far and also I request you to give a try if you had not played it yet. You have to think and apply some tricks to get more stars in each level you play in this game 'Angry Birds'. This game will definitely blow your mind off, as Angry birds are highly addictive and will help you burn out some extremely boring time of yours.


2. Spark chess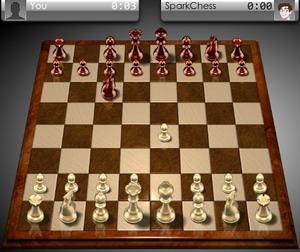 Chrome now introduces a new and wonderful offline chess application. As we all know this game there isn't any need to explain this chess game. Spark chess game contains three levels. The first one is the beginners level which is also called as Corley and it is meant for the beginners which is quite easy, then comes an intermediate stage which is for an average player and this level is known as Claire which is not very much difficult and the last is an advanced level which will be known as Boris and this level is a very difficult level which is exclusively meant for advanced or experienced players. As a player the name has been given for each of the three levels. At first when we start this game choose the level which you would like to play and think positively and play with caution to get more score and also to win the game. Go online with multiplayer option. If you want to play with online players, you will need to get username and password which will be given to you during online registration. By enabling this multiplayer feature you can invite other online players or can accept or reject the invites. Full version of this game contains many features like keeping your playing status, analyzing features etc. This game is also one among the best offline game to kill your boring time and slightly addictive too.


3. Sinuous

This is a new, simple and straight game for chrome users. In 'Sinuous' the player must look out for the red spotted dots on the screen to avoid touching it when moving the pointer of your mouse. As you advance to new levels the number of red spotted dots increases also it will become more thicker than the previous level. If you want shield protection or to increase your lives which will help you to stay in the game for long period of time and also to increase the score there is a game boost which is available within the game. As the dots along with other dots that will help you to gain extra lives or to get shield protection. If you have a Google account you can also post your highest score on to the database. Concentration must be given well to keep the mouse pointer more static in this 'Sinuous' game. This game is the simplest game that I have seen, and also this game is highly attractive and mildly addictive.


4. Magic Cube


Another interesting and addictive game for you from chrome is nothing other than Magic Cube. Magic Cube is a wonderful game that has been built exclusively to sharpen your memory. This Magic cube is a Rubik's classic type memory based cube game which does not need any type of description, as you all know about Rubik's cube, in this game the user must make all the 6 faces of the magic cube into same colour. Magic cube game has been designed very much simple by Fupa.com. We can move or turn the magic cube by using the mouse. On playing with this magic cube game users can view top and side views and can see all the 3 faces visible at a time on the screen. The moves made by the user will be noted and also the time is counted according to the play and these things are done in the game itself. The main feature of this game is that this game can be embedded on the website also.


5. Mini Golf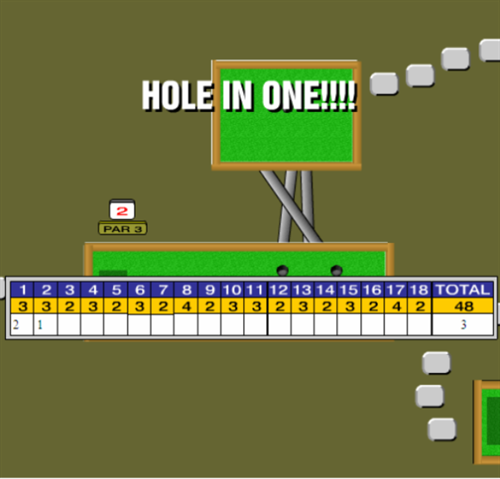 Mini Golf is a beautiful game for chrome from Fupa.com. The users will get a great experience from this pretty offline game, but this game had failed in proving an ultimate pleasure for the users as the game is not exactly as the real golf game. The game is called as Mini Golf because this game is not much like that of the real Golf game, but the main thing is that it is quite similar to the actual golf game. Like actual Golf, this Mini Golf game contains 9 courses to play. As we said earlier that this game is similar to actual golf, the scores are also very much similar to the original game. The ball that is used for playing does not stay on the light and darker grasses which make the game more toughness. This game is not very much challenging and not much hard to play, the main thing or the main problem that makes Mini Golf a boring game for me is that, the grasses which will not allow the ball to stay in a static position which makes this 'Mini Golf' game a little bit hard and difficult to score more. This 'Mini Golf 'game is also enabled to be embedded onto the website.